Institute of Making opens at UCL
Standfirst
LONDON: The new home of the justly celebrated Materials Library opens to the public this weekend.
Body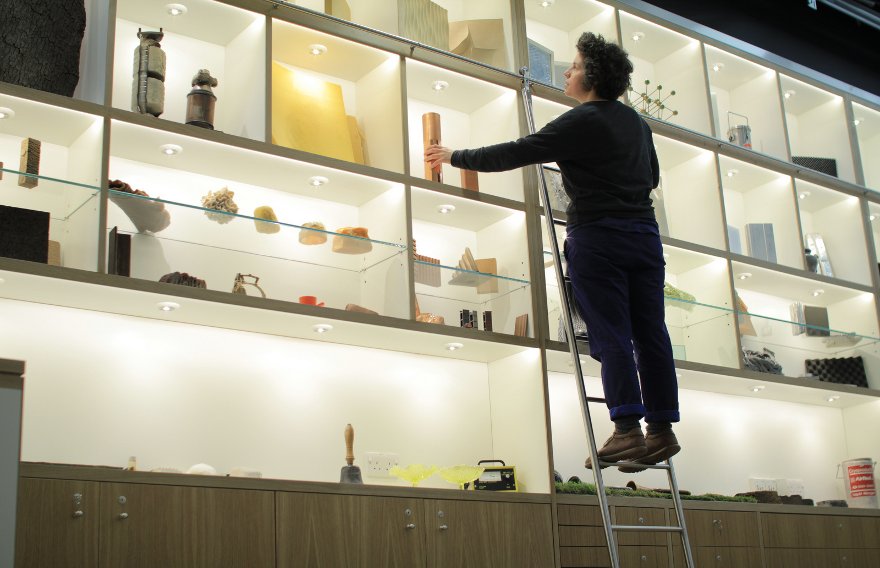 This Saturday, 16th March, sees the justly celebrated Materials Library given the permanent home it so richly deserves, in the form of the brand new Institute of Making at UCL. The Materials Library contains over 1,500 scarcely believable materials – including self-healing concrete, magnetic liquid, metal with a memory, the world's lightest solid, and a rock that acts as a naturally occurring optical fibre.
Stemming from the singular obsession of Professor Mark Miodownik, the Materials Library was formally launched in 2003 thanks to a £70,000 grant from the National Endowment for Science, Technology and the Arts (Nesta). Since then, the Library has provided an invaluable resource to scientists, artists and sundry creative types, whilst projects have included exploring how the taste of food is affected by the cutlery we eat it from, and how the appearance of materials affects the way they feel to us. But it had always been limited by its space – until now.
Alongside the Library, the Institute of Making also includes the MakeSpace, complete with all manner of equipment – from cutting edge 3D printers to sewing machines, ovens, soldering irons, and even, apparently, a crane. The idea is to give members the opportunity to combine learning with doing. As Miodownik himself puts it: "Making as a way of thinking is fundamental. Engineering has been dominated by the internet and the digital sphere for the past 20 years, but people do not live a virtual life; they live in the real, material world."
Likewise, Dr Zoe Laughlin, Creative Director of the Institute of Making & Curator of the Materials Library said: "The Institute of Making is like a dream garden shed where anything is possible. Every material is to hand, from iron ore, to the perfect piece of string." We can't wait to see what that looks like…
The Institute of Making will be open to the public for special events and open days. The first open day is on the afternoon of Saturday 16 March.
www.instituteofmaking.org.uk
Image credit: © UCL, Institute of Making/Robert Eagle