[DRAFT] Sucre, Bolivia: City of Five Names
BLAH, BLAH INTRO Text by Chellis Glendinning. Photographs by Whitney Smith. Captions by Glendinning and Smith.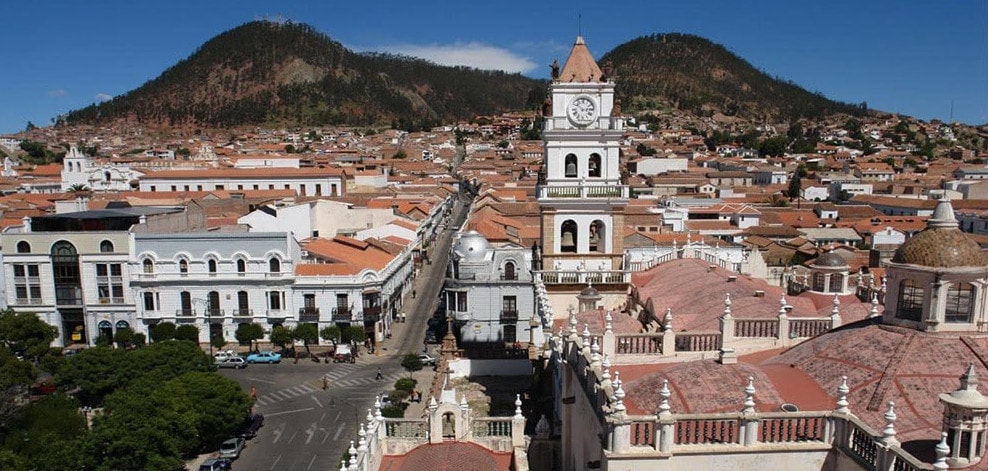 I live in Sucre, Bolivia, in an antique house, painted white, on a cobblestone street in the historical center. From the stone steps at my front door I stroll to the plaza, all along the way greeting my neighbors and arriving to buy Los Tiempos or Página Siete at a newspaper kiosk in front of the glorious achievement of 17th century architecture, the Casa de Libertad. Here the first congress met in 1809 to establish the independence of the country. Yes, you got it, Sucre is very much about history; the past is about as near to "sacred" as you can get. But sacred not just in remembrance of historical events and people, also in how folks still live.
Sucre is also known as La Ciudad de Cuatro Nombres (city of four names), which will offer a brief guide to its provenance: 1) La Plata (cash in the form of silver) as it was founded by the wealthy mining executives who were routing the Cerro Rico in la Villa Imperial de Potosí for tin, silver, and gold, but who later found that the area was too windy and cold; 2) La Ciudad Blanca (the white city), as they built elegant churches on practically every corner, and fine houses with multiple courtyards that — perhaps as an antidote to the filth of digging tunnels under the Madre Tierra/Mother Earth — were finished in pure white limestone; 3) Chuquisaca, a mispronunciation of the earlier Native settlement, Charcas, that had long preceded the arrival of this crass of Spanish opportunists; and, 4) Sucre (sugar) in honor of the second president of the newly successful overthrow of Spanish rule, Antonio José de Sucre. But of course, with the addition of La Ciudad de Cuatro Nombres, there suddenly were five names.
Yet inside, their inheritors have not been able to keep them up as they once were.
A photographer — he who you know as the founder, editor and chief-bottle-washer of this publication — ventured south of Toronto to write without interruption, and to interview me. It was October 2015, our springtime beckoning summer. As spiritual hostess of the trip, little did I know he would take long walks, camera discreetly in the palm of his hand, ever ready.
Did he photograph the typical tourist shots of Sucre's valued heritage? La Casa de Libertad? La Plaza de 25 de mayo? El Parque Bolivár? Not on your life. No, he shot what he was interested in: people and ambiance, capturing a Sucre that few others see.
IMAGE 1
Bolivia is the poorest country in South America, and, after Haiti, the second poorest in Latin America. Although Sucre attempts to maintain its origins as a city for the likes of wealthier folk and the new rising middle class (its glory alive when the Potosí mines were cranking out precious metals), it has since fallen on harder times. I've been inside many of the houses in my neighborhood, and I've seen that they may look elegant from the street. Yet inside, their inheritors have not been able to keep them up as they once were.
That's putting it gently. In many cases their adobe walls are disintegrating into dust and landing in piles on rickety, termite-gnawed wood floors; what repairs have been attempted are made with cheap factory-made bricks and concrete. Places like La Paz and Cochabamba have lost the bulk of their patrimonial heritage to new, often high-rise buildings constructed as investments.
IMAGE 2
The **alcaldia**/city hall of Sucre is very worried we will lose our status as an architectural tourist attraction. Much like the Mexican designation of pueblo magico (magic town), if a historic district loses its discernible heritage, then the significant municipal tax breaks for those who keep their houses up will be lost as well. Recently a book on maintenance of adobe houses was given free to every family in the city center.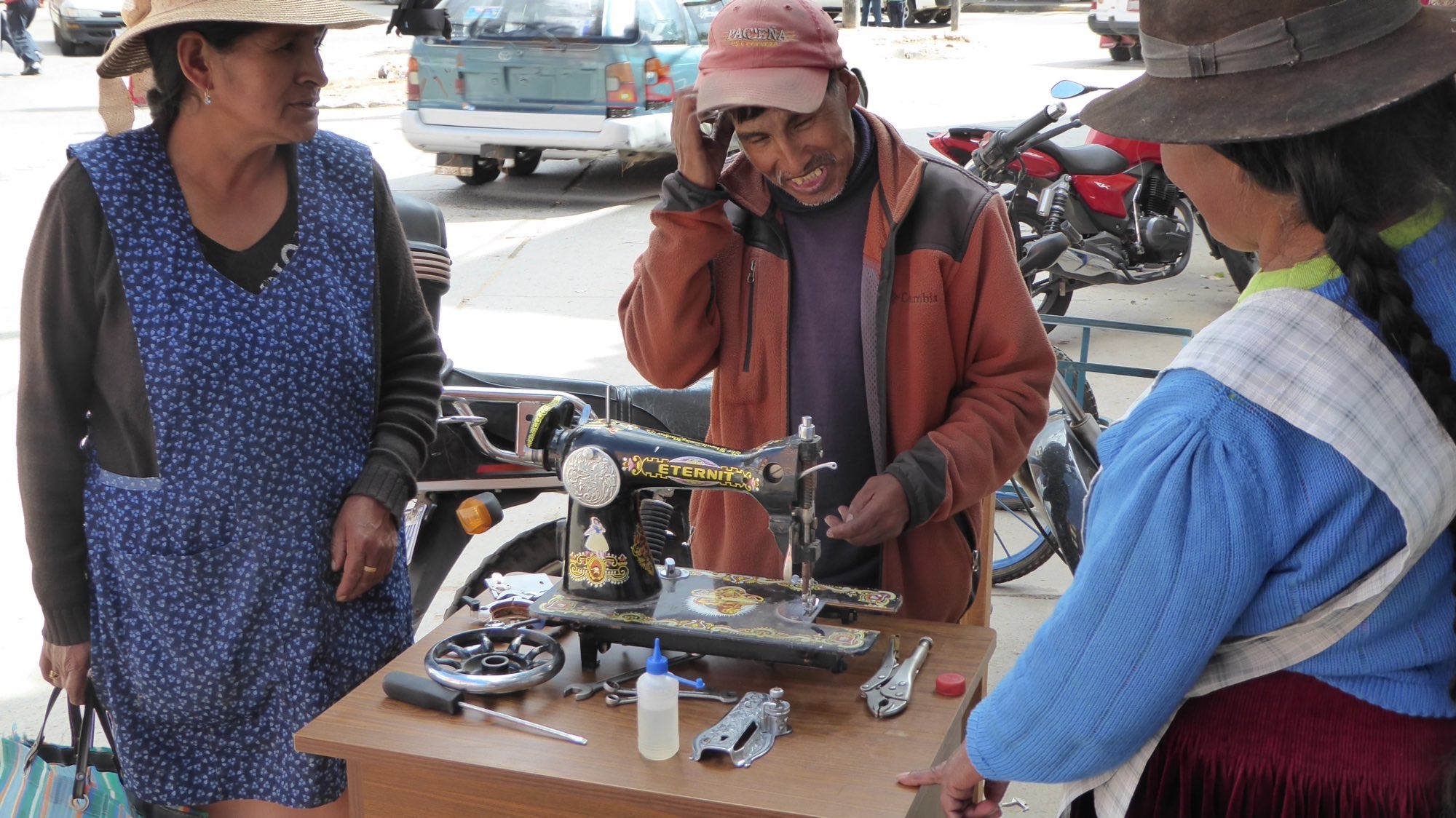 A man repairing an Eternit sewing machine, and in fine Bolivian rebel style, also of a car boasting no license plate!
Mix and match, or, as they say: "un poco de todo" — a little of everything.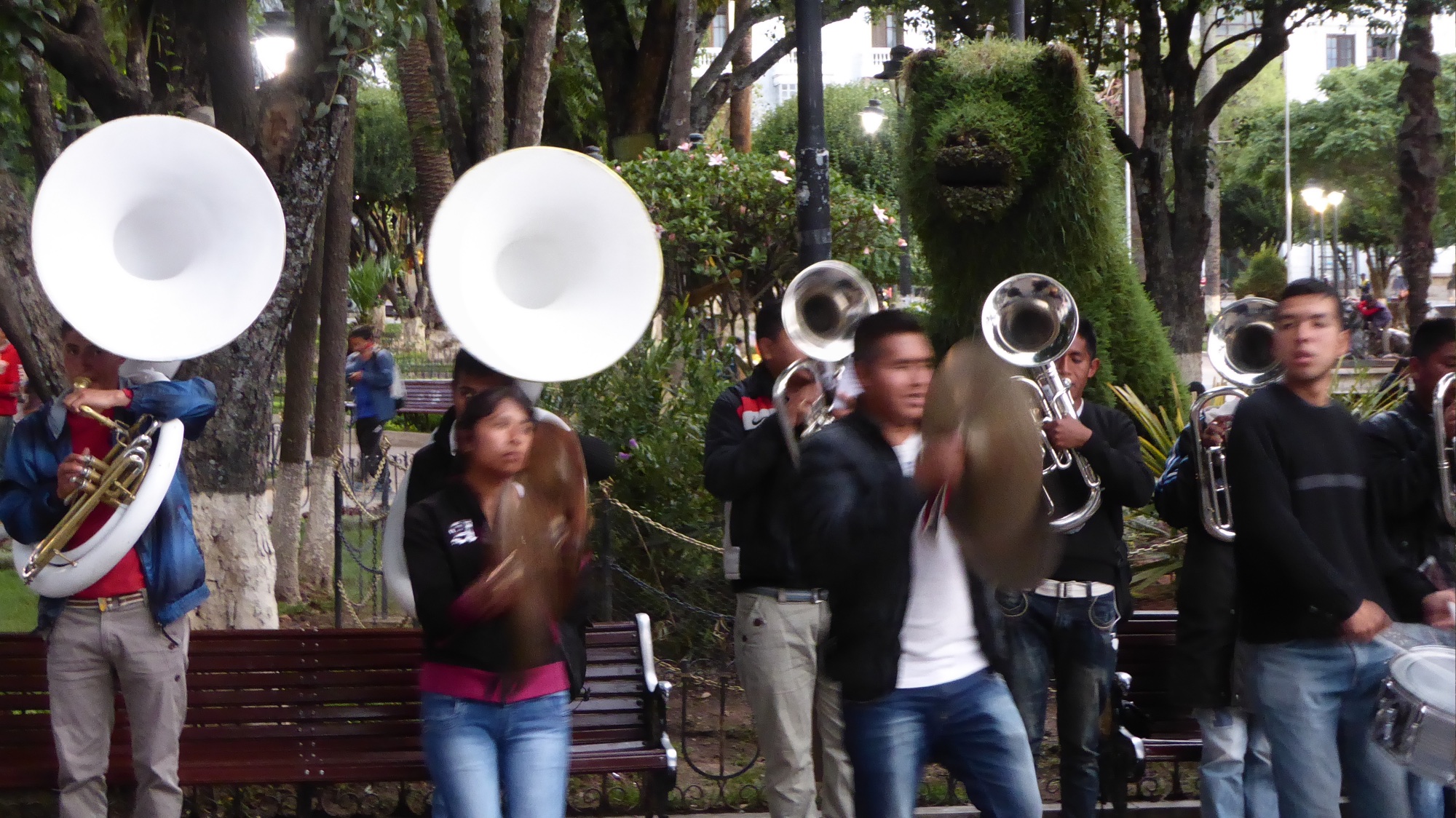 Brass bands are permitted to throttle the air with their wavering melodies and crashes at all hours. Large or small, old or young, amateur or professional, their members always to express a charactertistic sound of structured Latin American rebellion — brave communal vigor of the musical kind.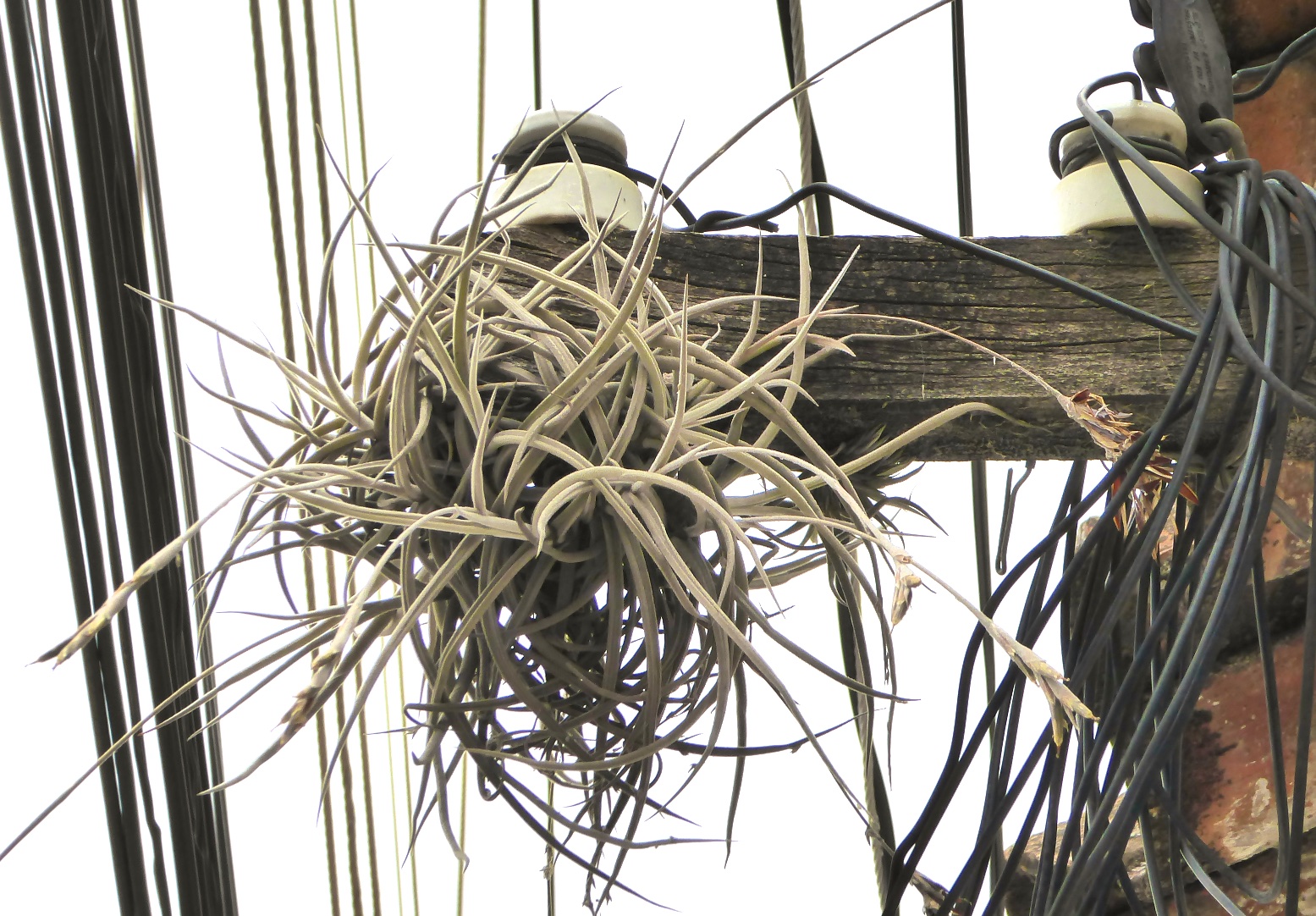 Nature too is allowed to colonize.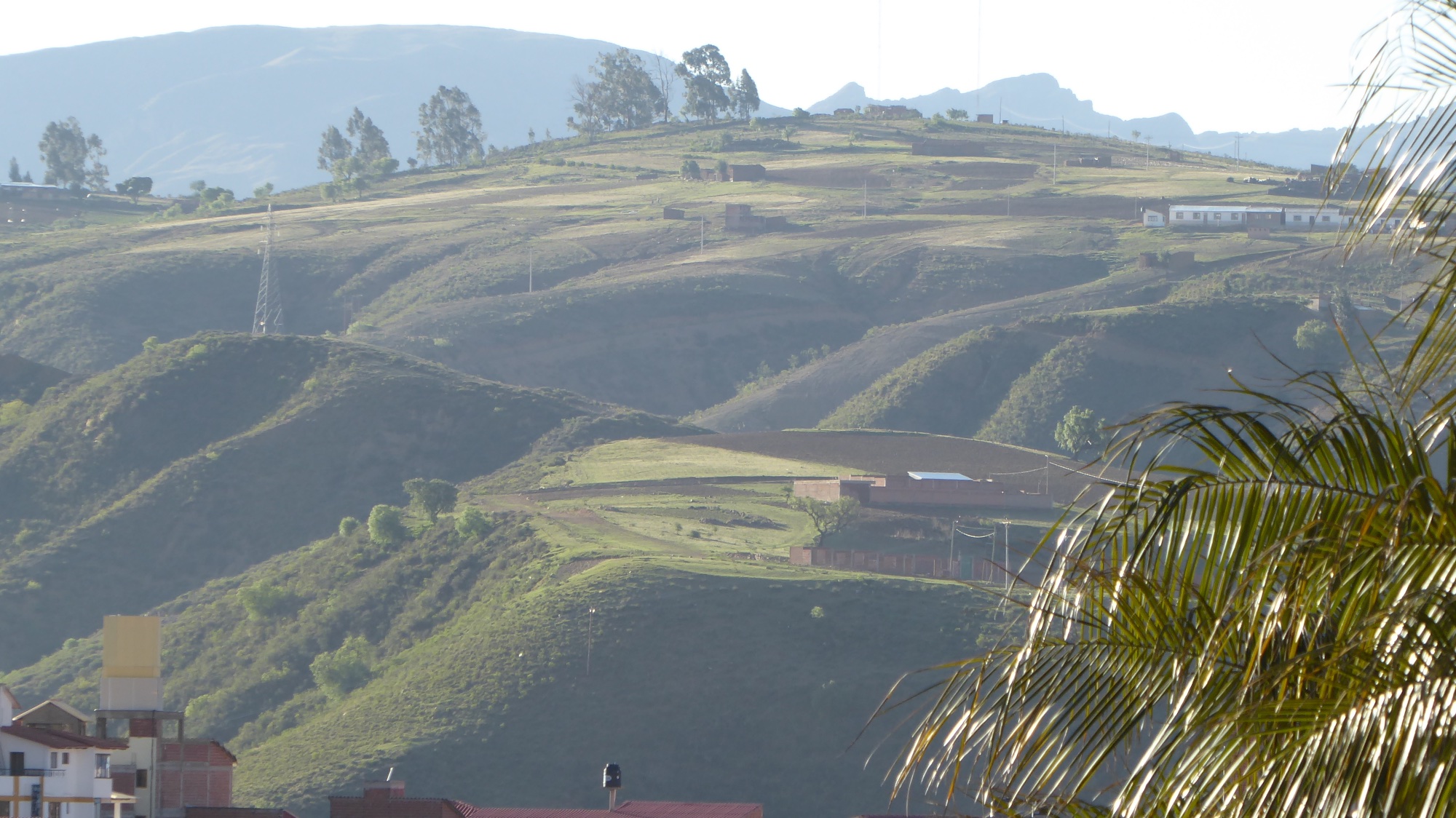 The city is surrounded by combed hills and beyond mountain valleys.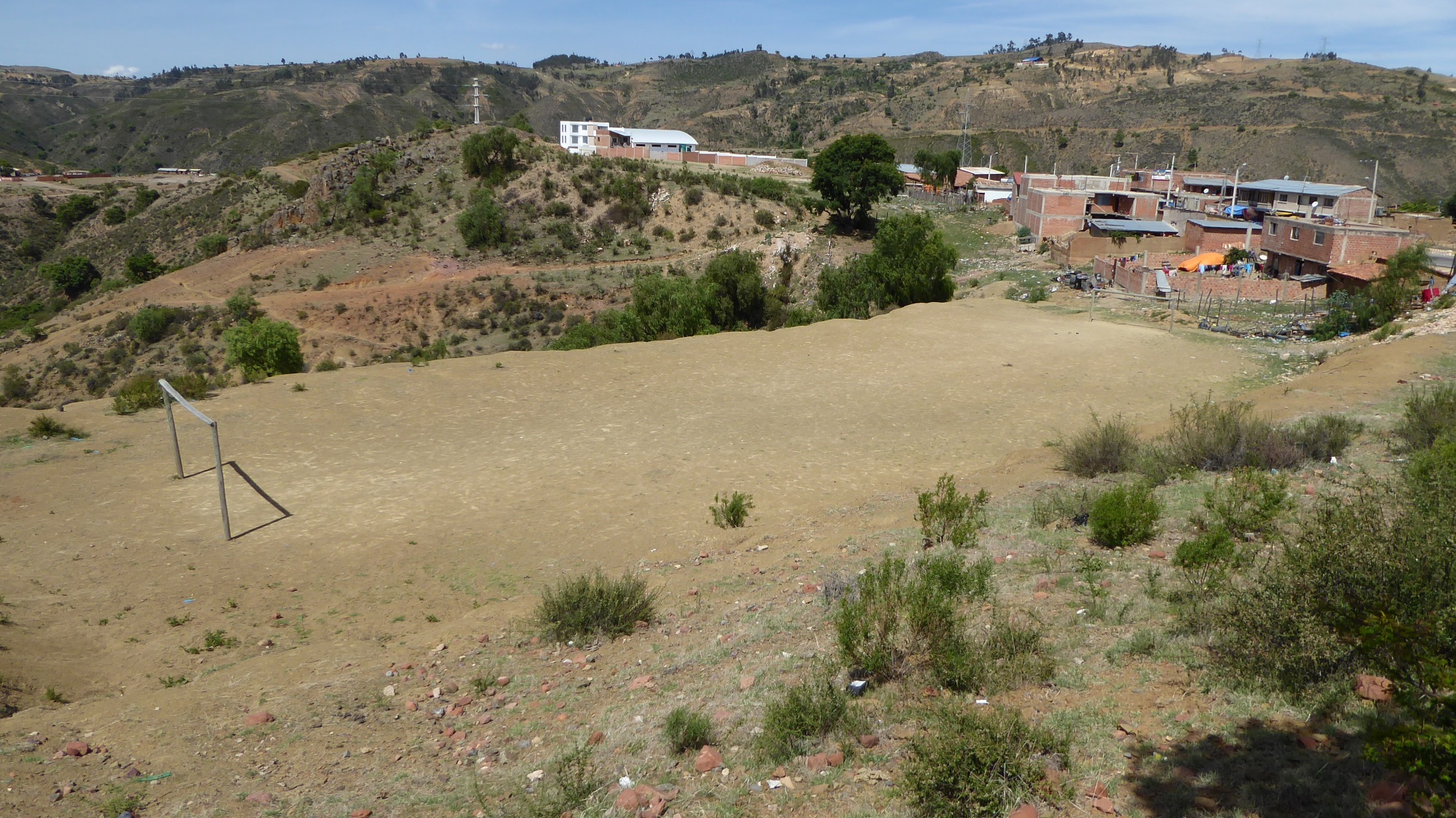 Football field, example 1.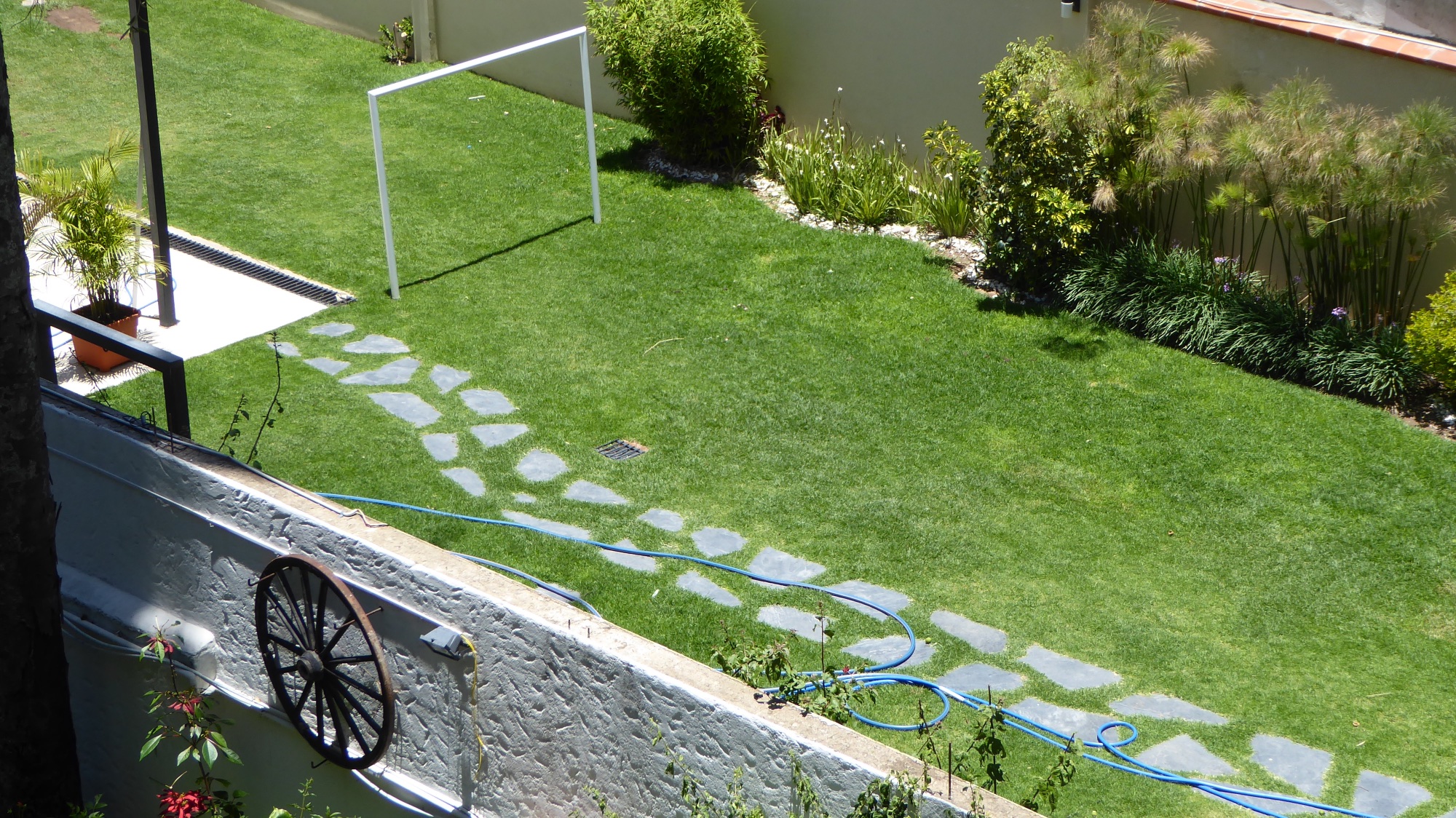 Football field, example 2.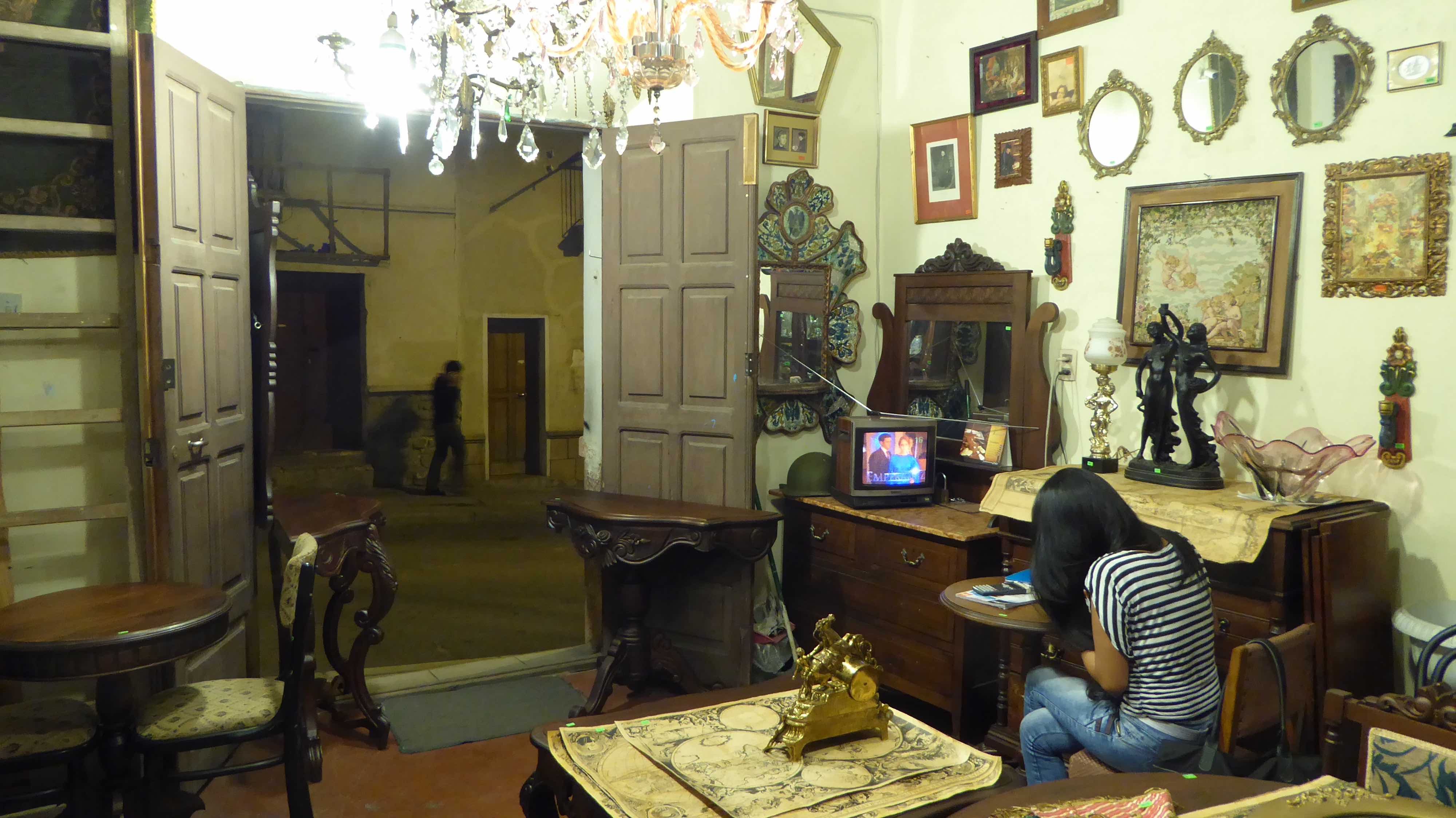 Antique and used furniture stores, or scruffy items, found in the campesino market, fill the gap left by the abscence of department or big box stores.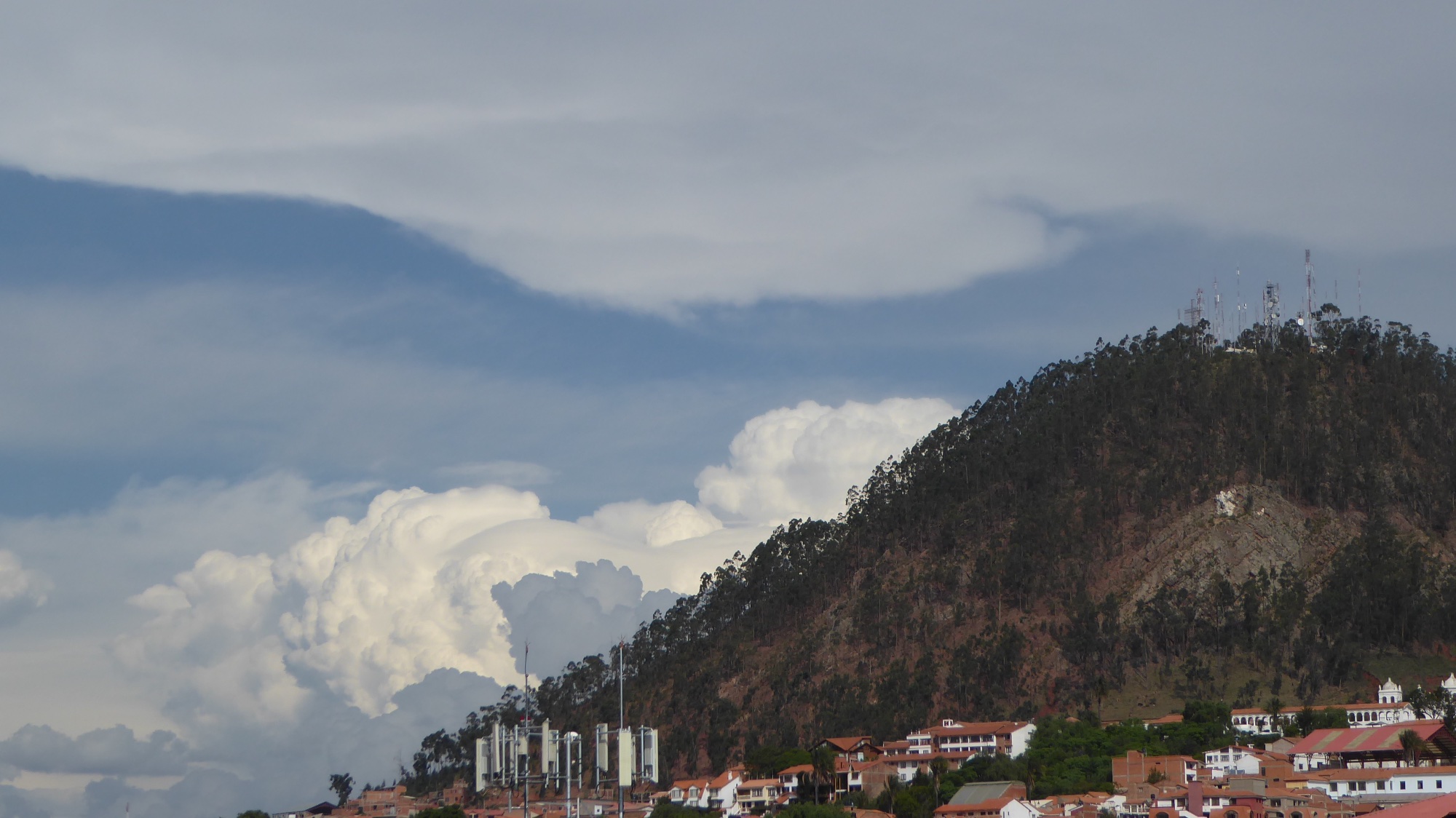 Situated in the Andes at an altitude of 9200 ft, the sky offers great beauty and occasionally very dramatic weather. The climate is subtropical highland climate (Köppen: Cwb) with mild temperatures year round; average high is 19º C.
A blue-eyed substitute, a quiet stranger from another land, models a suit-in-progress while his owner works into the evening hours.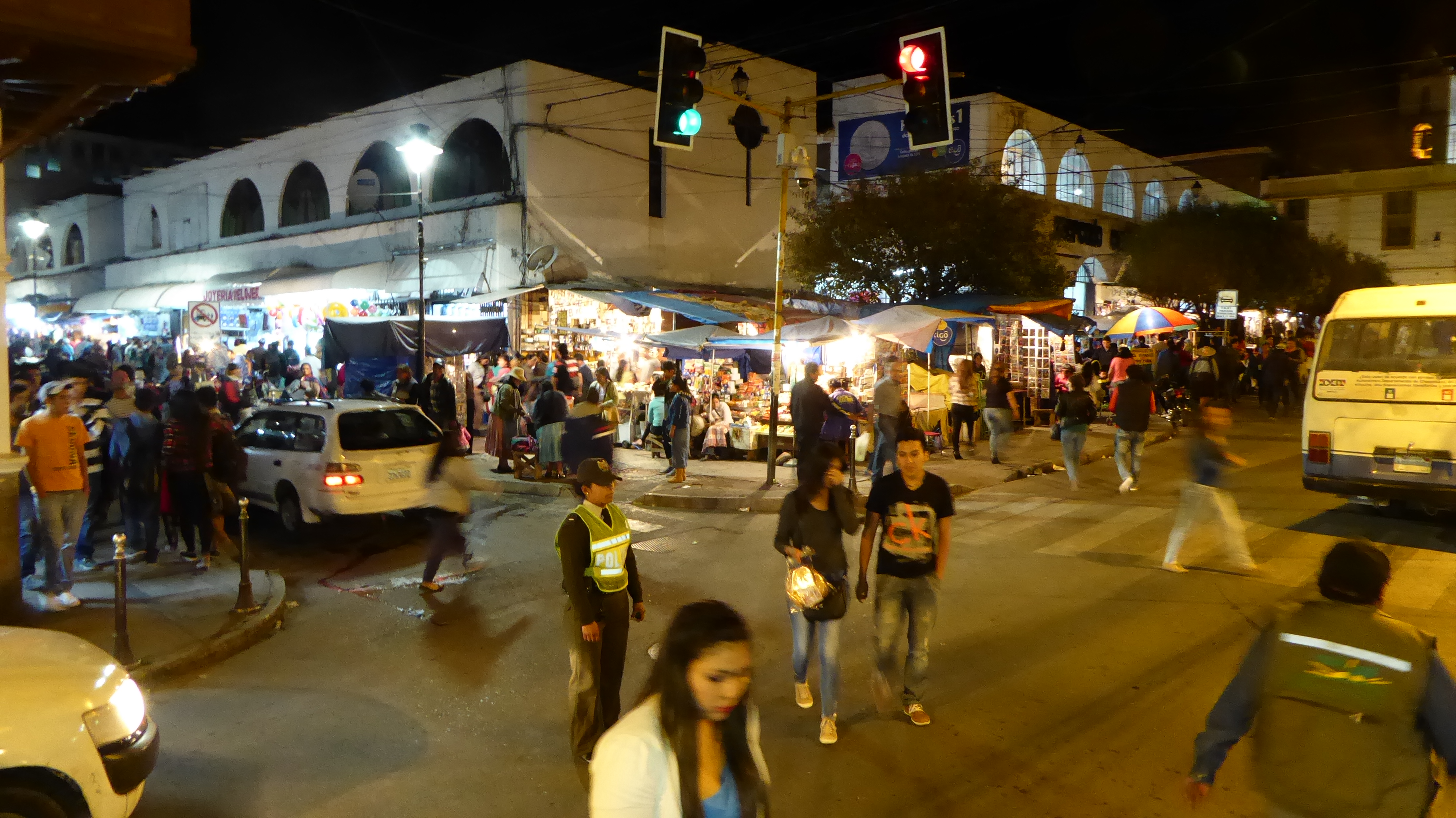 Except for cars and taxis buzzing about, in the day the streets of Sucre are peaceful. But at night they come alive — as if everyone wants to be out where the action is.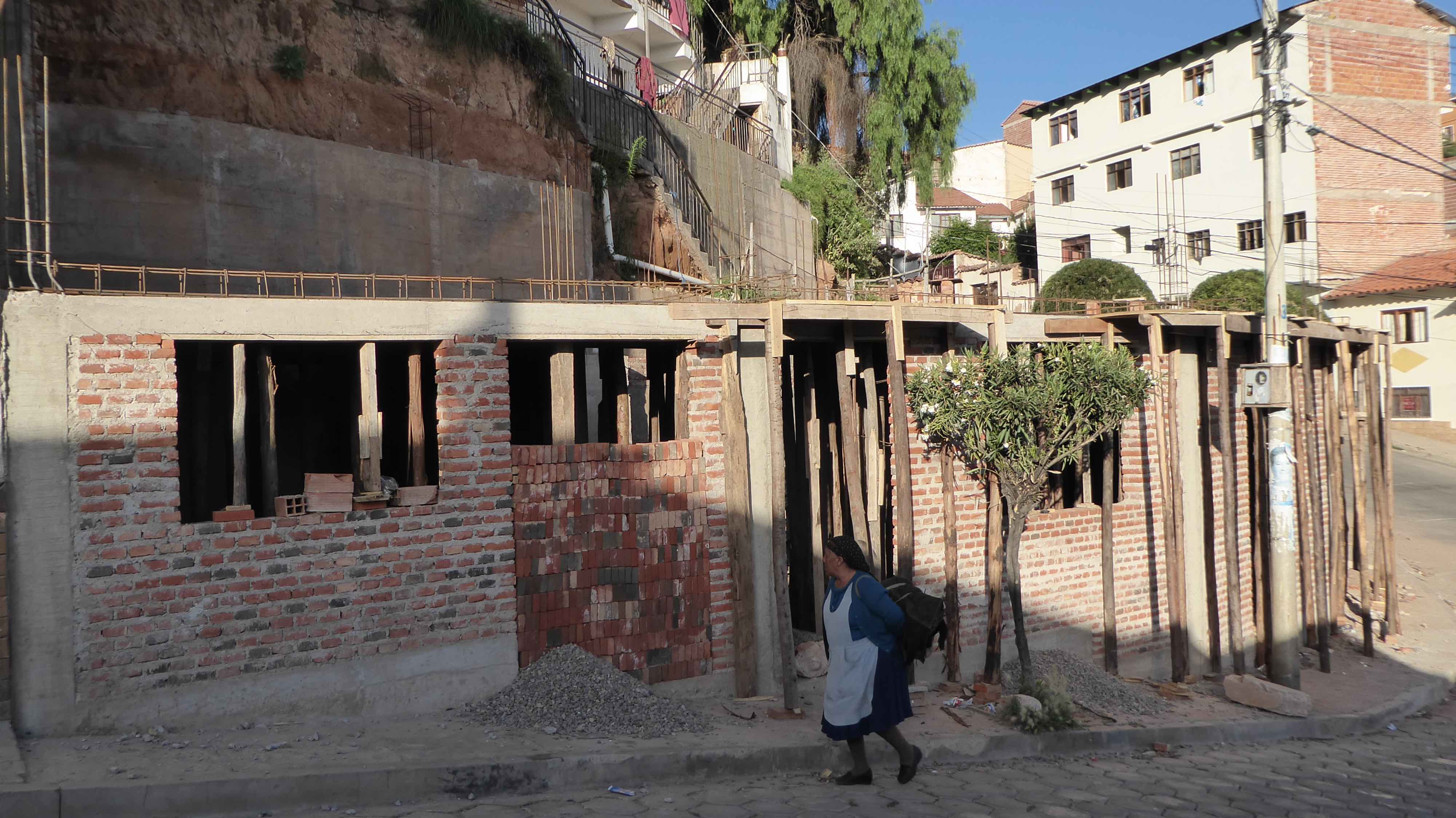 Ingenuity and resourcefulness are always on call . . . why buy something you can make yourself.