A Dancer Mourning Charges Memory
Standfirst
In an act of extraordinary collective will, a community of artists sat in witness as one of their own reached down into his grief and held it high.
Body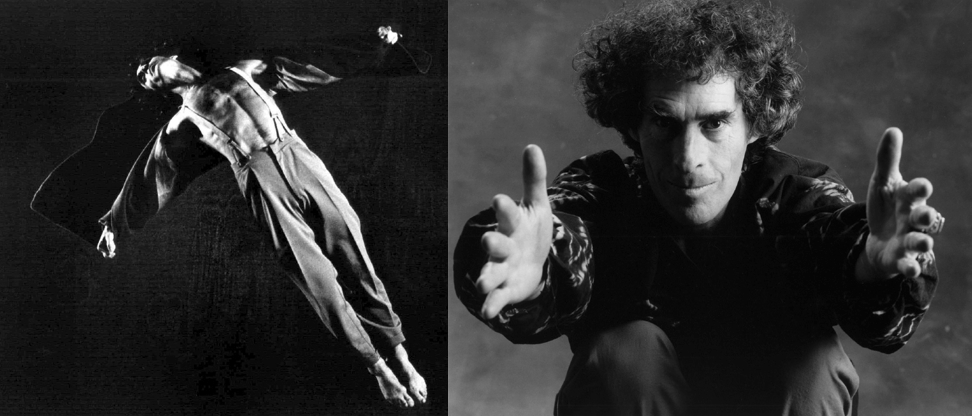 Danny Grossman. Photography by Cylla von Tiedemann. [o]
INTERVIEWER: Is he an artist as well?
DANNY: He was. His name is Germain Pierce. He was a singer and a dancer, and he is also a fabulous cook and a very wise person. He has given me much of my music over the years and has really been the greatest mentor in my life. He is my life companion. In 1998, I made Passion Symphony for him, and although we are not in the dance, in it the male lovers guided by daemons are joined in sacred union.
   — From Dance Masters: Interviews with Legends of Dance, by Janet Lynn Roseman (2001).

If you had wanted to be in the same room with the prime creators of modern dance in Canada from the 1960s to the 1980s, you'd have had a chance on this particular Saturday afternoon. They were brought together to remember one of their own: not a dancer himself but the life partner for 55 years of one of this community's leading lights — choreographer and dancer, Danny Grossman.
The event was remarkable in two ways. It was a testament to the elevated human being Germain Pierce was; and how the recollection of him — how he shone so brightly in memory — triumphed over the sadness felt by his absence.
But the event also represented the beginning of the last act of an artistic community, most of its members now over 60. They had grown up and strived together to break away from old standards, ripe to be smashed, and burst forth with invention and a new message about what dance could be. In response to this, in my mind at least, it was if Germain, hanging out in the wings, was saying, "All right, that was then. Let's see how we can meet the challenges today."
For this audience of dance-lovers who were also elders in their community, the new challenge might be how to bring vitality to death. Or, how to make soft passage — how to move with grace — from here to 'there'.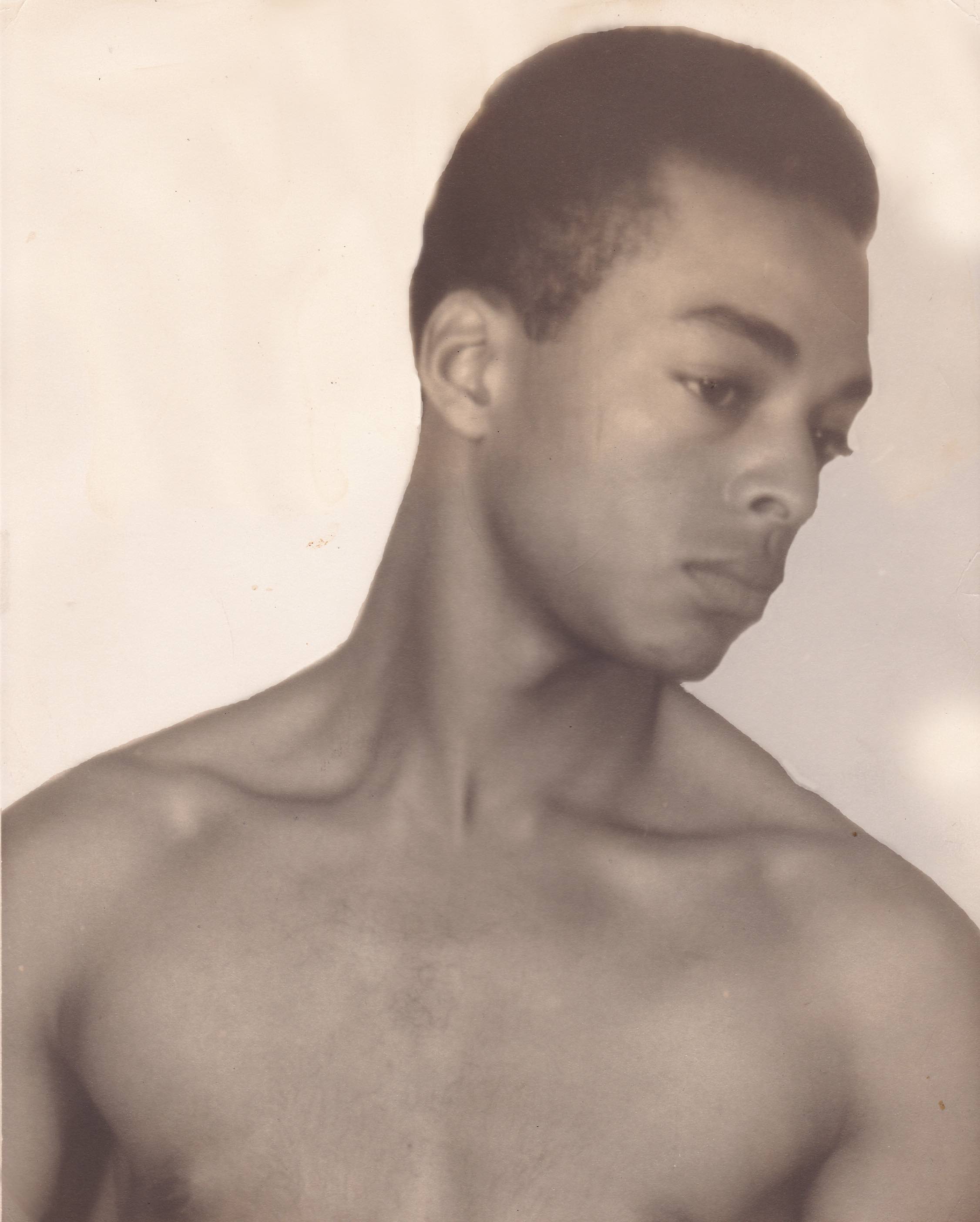 Germain Pierce as a young man.
This memorial was like many in that family and friends (some flying in from other coasts and islands) shared stories and spoke from the heart about how the deceased affected them, or better: changed them. In between the stories, photographs were shown on a big screen of Germain's life before and with Danny, in St. Lucia and New York and Toronto. The remembrances and photographs told those of us who didn't know him well that Germain was one of the warmest and wisest people you'd ever meet: cosmopolitan, intelligent, and in possession of an elegant sense of the ironies of life — a quality not uncommon in those from the balmy Caribbean who settled in cool Canada. That sense of irony pervaded Germain's years of loving struggle with a vastly creative and often chaotic partner.
The undertone of that struggle was referred to several times over the course of the afternoon — often with a sigh, raised eyebrows or a flat Charlie Brown smile. Since the 74 year-old partner, the subject of this struggle, was featured as the final event on the program, we knew we'd hear more about this. After an hour of polite and sincere praise for Germain, it was Danny's turn.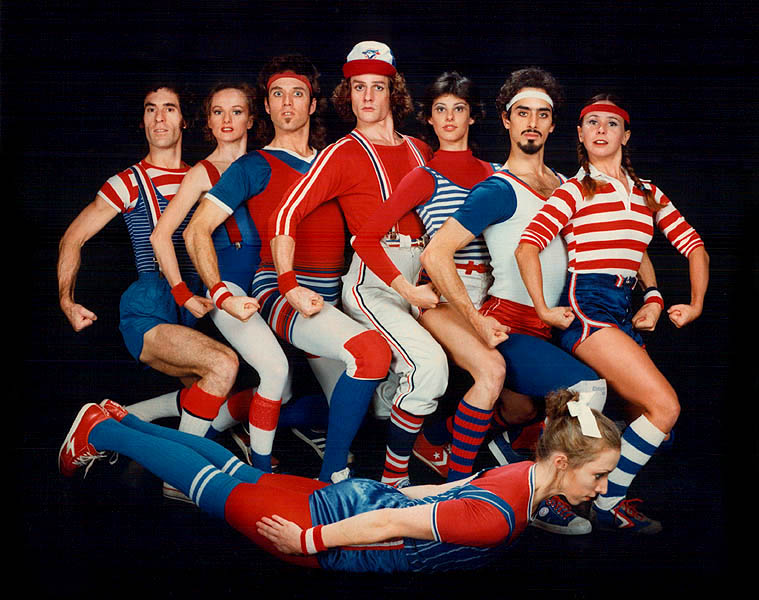 Grossman's 'National Spirit', a satire on the American ego. "It got him into trouble," said Patricia Beatty, "but he loves that." [o]
When the lights went down, in this moment of silence and utter blackness, there was an odd sense of boundaries falling away.
At centre stage Danny sat in an armless, rolling desk chair, bathed in harsh light from above, naked from the waist up. Because his dancer's legs could no longer be asked to do what they once did, the ingenious use of the chair on wheels could move him with force about the stage — and give him what every choreographer wants: space!
From silence and stillness feeling began to push out, building slowly. Sorrow and love were vying for the lead, running ahead and behind of each other. As he pushed and pulled himself about the stage — Come closer! Go away! — mouthing shouts silently over relentless music, all in the most personal terms imaginable. What an extreme ride it is when someone we know sits before us and proceeds to expose a mine of misery where shame, guilt and devotion are all heaped together — and where, for us, the best we can do to stay en situ, inside and out, while getting exposed to a bereaved soul's need to be heard. To speak and be heard and in doing so release the tidal flow of loneliness.
He held up love with pain and brought us in to sit with him, right there.
In response to Danny's depth of melancholy, a single movement was repeated: he inserted his thumb with a closed fist into his mouth from which, head thrown back, he drank deeply, wildly, chronically, and with it gorged on other streams of chaos. The wheels of the chair screamed across the floor of the stage. This was a relationship caroming, the loud bright smacking of billiard balls, again, again, again, but never sunk. With the support of a stubbornly stable partner and the craziness and collision of life and death, wishes were held firm.
Watching this I reached without thinking and held the leg of my partner next to me, as if to be grounded from the jolt of stark, honest revelations. Was this a performance that crossed a line, I wondered, into the too-personal? No. It was a gesture, private and pure, and it bridged worlds.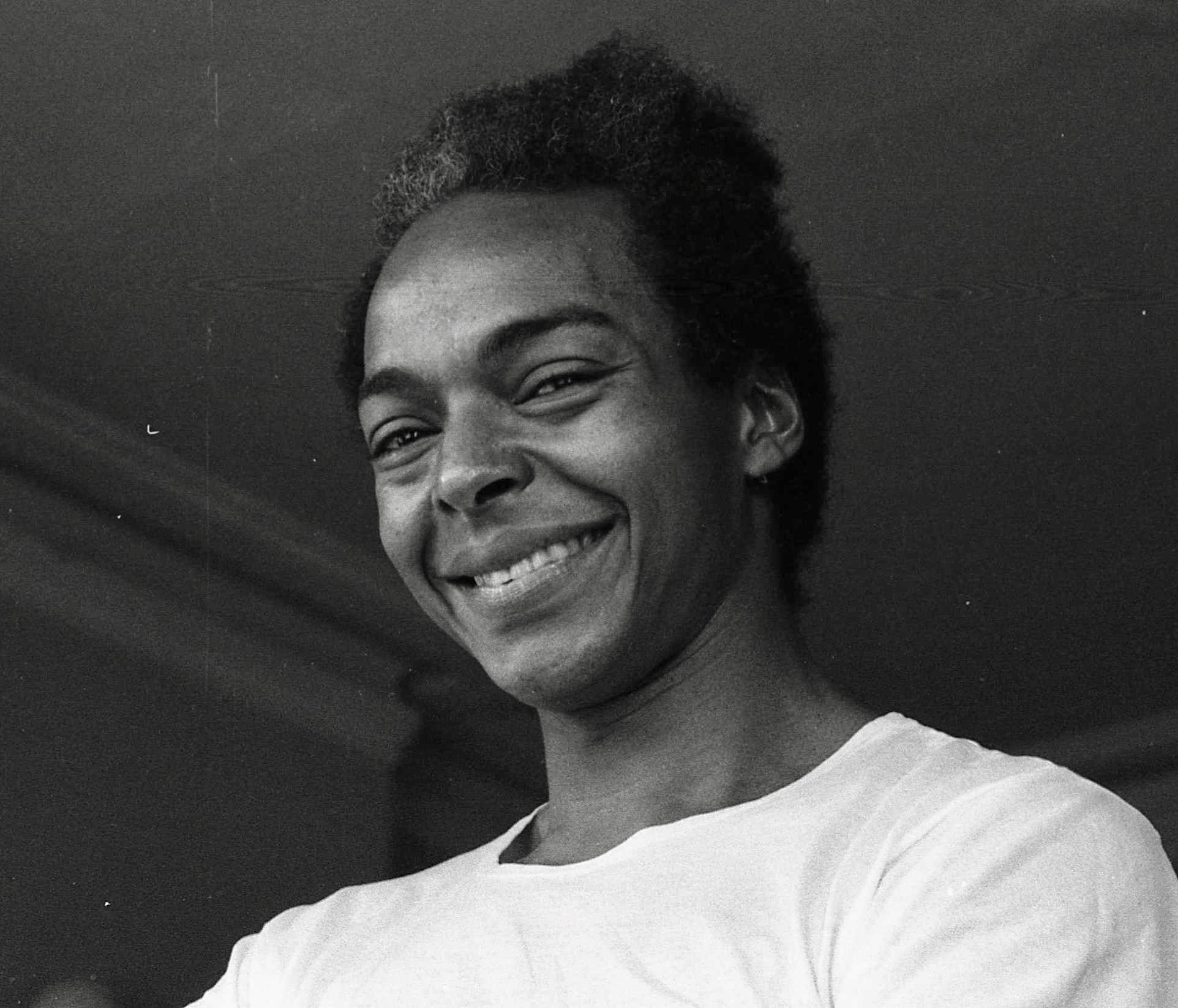 "Using a mirror on himself, he held up love with pain . . ."
"It was his soul's need to express its deepest feelings," said his long-time friend, choreographer and dancer Patricia Beatty, "and how raw they were. Yet coming through his direct and accessible art."
Two other dance pieces by Danny followed, both with a male dancer playing Germain, and with them a picture into the nourishment of how hard and deep-loving partnerships survive and transcend, even after one is gone and one is alone.  
Danny Grossman is a courageous man and as his audience, participants in his work, courage comes to us from what he revealed. One can only imagine what the arc of his career would have been like without Germain. Of course we don't need to know. He already told us. Using a mirror on nature and himself, he held up love with pain and brought us in to sit with him, right there . . . where grief broods.
At this unique event the gift was to his fellow artists as well. Without them he would not have become the artist he was and is, nor would they because of him . . . with Germain who had his back.
So when others fade and pass, out of steam and out of light, they will know, from what he showed them, the challenge to dig into their art — and to speak, if they are able, to what gets extinguished in the private realm. For Danny Grossman it was the lover's star — as big as the sun. ≈ç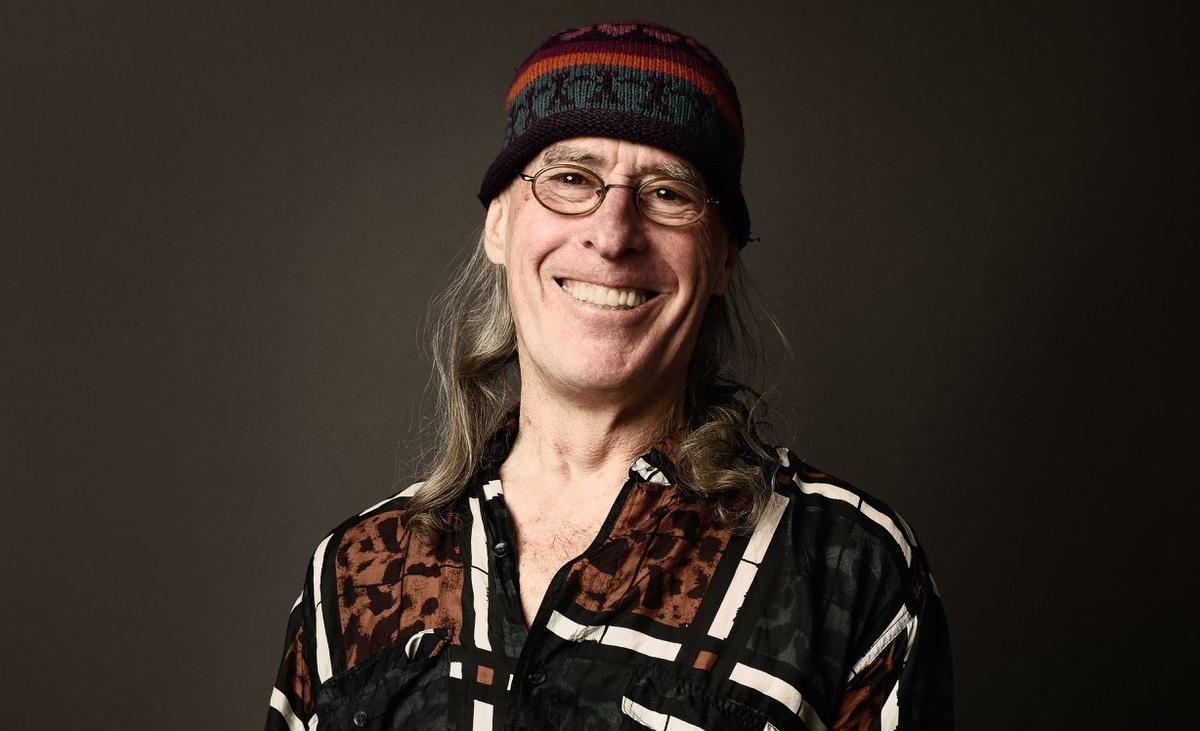 Grossman at his induction into the Dance Collection's Encore! Hall of Fame. [o]

WHITNEY SMITH is the Publisher/Editor of The Journal of Wild Culture.
This article was first published June 24, 2018.
Photos of German Pierce courtesy of Danny Grossman.
Comments
As moving as an honest eulogy, this account of a memorial afternoon made me care about people I regret not having known. Just brilliant.
Agree completely. I couldn't have said it better. It is wonderful to see these things celebrated.
Whitney, your writing makes me forget the drama of the era we are all living in. Thank you!
Add new comment