'The Shipwreck' (1772), by Claude Joseph Vernet
"There are no sure oaths between lions and men." — The Iliad
Join the conversation.
The Journal of Wild Culture is here to serve and create a new global community of like-minded thinkers. We want to give this community a voice, so if you have something you want to contribute — an essay, a piece of commentary, a short or very short story, poem, or photo essay, etc. — then we'd like to hear from you.
What is 'wild culture' to us?
Wild Culture is a term that represents a paradoxical coming together of two words whose meanings are in apparent contradiction to each other . . .
WILD: the untameable, what's come undone, weather (climate, climate change), a tiger or serial killer gone missing in the community, mental illness, behaviour that causes others to flee your presence, beauty or ugliness in the untouched wilderness, Nature, unprovable metaphysical occurrences or notions, and so on . . .
CULTURE: what humans make, positive or negative outcomes of civilization (schools, highways, cities, cyber territories, etc.), religion, having to pay the rent or mortgage, civility: common and uncommon, (the culture of) science, technology, and so on.
When these two words are juxtaposed they present a third idea that, for some, might be a cause for reflection about a number of things. For example: Our distress about society's general disconnection with nature; my personal need to be more (or less) loose in the way I live my life; a need to restore balance in the world or in our own lives by getting a better hold on things that are unduly destructive.
SOME DEFINITIONS OF 'WILD CULTURE'
1. The articulated space between what humans do and what they cannot control.
2. A particular way of thinking and feeling triggered by our simultaneous consideration of the everyday business of the world and our passion for the wonders of nature.
3. The mental imaginative space outside the fence of what each person views as 'things conventional' or belonging to 'the mainstream', whereby those things are seen with a deeper understanding than they could be without the benefit of that view. 
But such definitions only go so far in our appreciation of what 'wild culture' is to us. There is much fertile expression to be found in the space between wild and culture, as there is between . . .
The raw and the cooked
The natural and the constructed
The everyday and the cosmic
Paying the rent and doing whatever you want
The hot oven and the baked Alaska
The state of nature and civilization
. . . a place of tension that exists within oxymorons — between opposing forces and contradictory yet often harmonious notions (concordia discors or coincidentia oppositorum) — that can be applied to almost any area of our lives. We are interested in the many interpretations of 'wild culture' that are available to everyone, and the opportunity that exists when our experience of the world is viewed through this bifocal lens.
For us, one aspect of it is what we call 'new future practice': how we can live today for the future we envision — a future that we want for ourselves and generations to come. The Journal of Wild Culture wants to be part of the discussions and stories that are at the center of this visioning and rebalancing work. We are based in Toronto but work with contributors from all over the world.
What is 'wild culture' to you?
We've been on this enjoyable dig for a definition for as long as we've been doing wild culture, which is a big part of the reward. However, even more interesting to us is what you see it as, and how and where you see it. If you can, please tell us, or send us something that is an example of your view of these two words that belong and don't belong together. Our contributors are constantly helping editors and readers to see the scope of wild culture.
(Daniel in the Lions' Den, P. P. Rubens, c. 1614-16)
What do we want?
As a consequence, we want many things. We're looking for things that navigate the edge between wild and culture, or any two or more disciplines, and we want things that cross boundaries; for instance, between the arts and the sciences; that explore the relationship between humans and the environment. And we'd like to bring academic thinking outside of the university and mobilize it in new and creative ways. All in all, we're also looking for incisive journalism, strong and well-thought out opinions, inspiring stories, personal recollections, jottings and other assorted writings that directly or indirectly scratch the 'wild culture' itch. Where possible, we also want you to make us laugh.
We want writing that draws readers in and holds them to the end. We want photographic essays that inform the viewer of your original and convincing artistic personality and vision and technical skill.
Formatting your submission
Use Times Roman or Georgia fonts, double spaced. Include the word count, title and author and numbered pages on the manuscript page. Please do not use double spaces between words; a period is followed by one space before the next word. Our style uses m-dashes — the dash like this — with a space before and after surrounding words. Include a space between unindented paragraphs, as in our articles.
Include a bio of 3-4 sentences based on existing bios of jWC contributors. Tell us where you live at the end of the bio.
Send your ideas or manuscripts to: journal [AT] wildculture [DOT] com
Send your manuscript in a .doc or .docx or Pages (Apple software) file. Please, no PDFs.
In the subject line of your submission email, write: Submission to jWC
What length of article do we want?
It depends on what it's about and how well written it is. A common guidepost for articles and columns in most newspapers is between 700 and 800 words, which works well for writers and readers. But that doesn't mean we only want pieces of this length. How long does it take you to get your point(s) across, not repeat yourself, tighten the screws, and hold the reader's attention to a rewarding finish where they are left feeling it was worth putting the time into?
We work closely with our contributors. That said, please do not send very long pieces that have not been rigorously edited by you or, if possible, read by someone you respect. Before it gets to us you need to have done your work and feel it's as good as you can make it. If you write a long piece and tell us "this piece is pretty long", then chances it isn't ready to submit. We publish very long pieces but if it's long more than ever you need to have done the work on a strong opening and a well organized structure (we can't stress these enough), making it difficult for a reader to put down. By reading the first couple of paragraphs and seeing how long the piece is, we can tell a lot.
We also publish batches of poems or very short pieces (flash prose) that can comprise a full article. Please submit a full batch, which might be one or two longer poems. See this section for examples of what we call a poetry 'batch'.
If you have a piece of writing that fits no categories you can think of, or that you see here, and you think it would be interesting to our readers, don't be shy — send it along.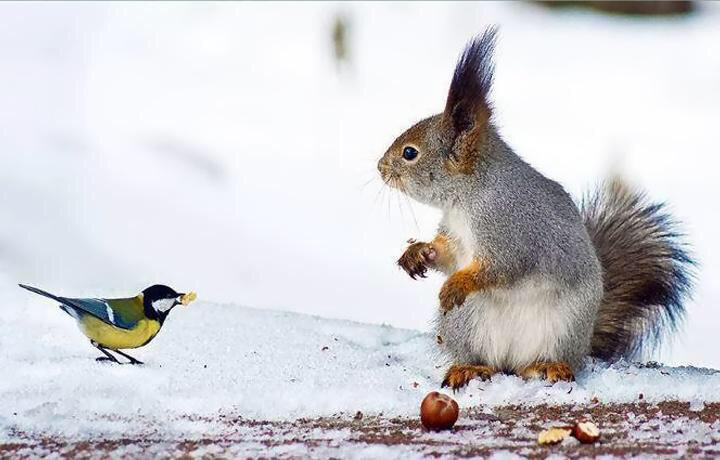 What is the relationship between contributor and editor?
We seek to publish works that are at the highest standard of journalism anywhere, online or in print — a tall goal, yes, but a reflection of our respect for our readers and writers. So, based on this, writer and editor sometimes have to work quite hard to bring a piece to that standard.
As a contributor to the Journal of Wild Culture, what you get is a great deal of concerted attention to your work by an experienced editor — line by line, word by word. In the editing process there is often a lot of back and forth.
Before you send it, ask yourself this question: Am I willing to listen to what a good editor thinks about my piece? If not, best to send it elsewhere. If your submission is accepted, the editor will take you through an editorial process to make it ready for publication. The writer has final approval.
Though we may use the title presented by the writer, often we will choose what we deem a better one; it's all about how to best present your work to our readers. We know what they expect. The editor also does the following: writes the introduction, or stand first; writes the home page summary; finds and edits the images and produces the layout. Images sent or suggestions of good images is greatly appreciated by the editors. If you take good photographs, all the better!
We work outside of conventional commercial publishing and advertising models and inside a pro bono economy, and within that, in everything we do at the Journal of Wild Culture, we strive for the highest possible level of craft in the fields of journalism, writing, photography and editing. Sometimes we miss the mark and sometimes we fail, however we are always eyeing the prize of very fine work that satisfies our readers. Doing so engenders a mature attitude in the relationship between writer, photographer and editor.
Do some good work and send it us. Let's see what we can do together.
Who owns what you publish in the Journal of Wild Culture?
The copyright of what you contribute to JWC is owned by you. No piece of yours will be knowingly placed anywhere else online or in print by us. We own the presentation. If you are going to place a piece you have published with us with another publisher, we ask that you let us know and ensure that the other publisher will include a link or credit to the appearance of the article in the Journal of Wild Culture.

What is our schedule?
We publish an edition every three weeks starting in mid September until the end of June, with breaks during holidays between Christmas and the New Year, and in the spring. Our newsletter, the Wild Culture Sunday Edition, is sent to subscribers (who have joined the mailing list) to announce each new edition.
An interregnum has occurred during the winter/spring 2023 season. The combination of a few things — getting COVID, having a serious temporary technical problem with the site, a death in the family, and a hip replacement — led to a pause in our schedule during this time, the first since we started publishing online in 2012. We apologize for any inconvenience caused to our devoted readers and supporters. In the meantime, enjoy what's here from past issues. We'll definitely see you in September, if not sooner.
Whitney Smith
Publisher/Editor
The Journal of Wild Culture
P.S.: Those who like what we do send us donations that help to keep the technical side of our publication running smoothly, which we greatly appreciate.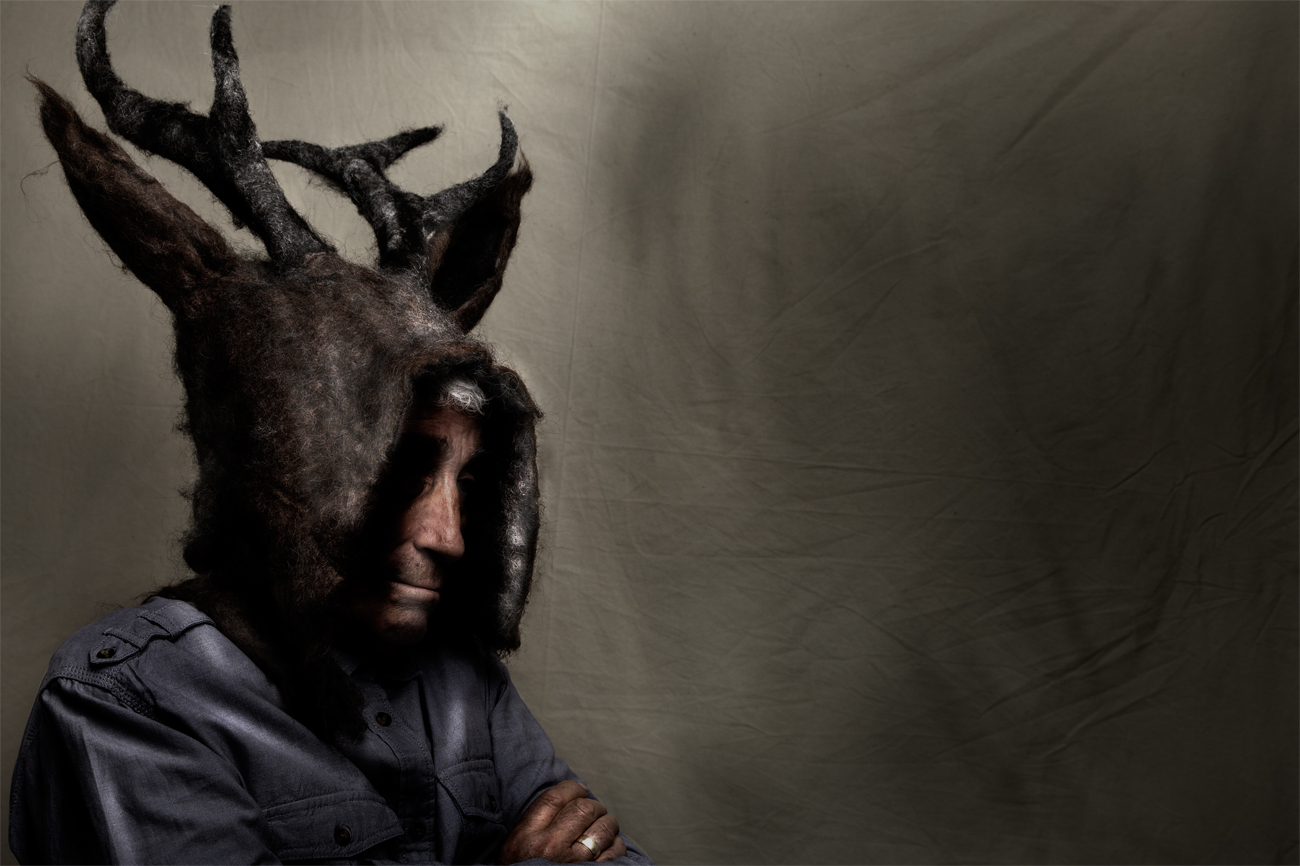 Photo by Tom Medwell. ©Journal of Wild Culture, 2021.