Mating Rituals of the not so young and Restless
Standfirst
If mating rituals aren't wild culture — what is? Our reporter from Precinct Emeritus takes us along on a rendezvous or two. Part II in the series, Of A Certain Age.
Body

The Grill Room at the Harvard Club, New York City .
NEW YORK — Three years after saying goodbye to my last boyfriend and not having met a terrific new man socially, I went on Match (match.com). I put in five professionally-taken pictures. Head shot in a red top (I'm pretty). Tasting a soup (I cook). Jogging in the park (I'm fit). Full length shot in tight clothes (not fat). In evening dress with a glass of red wine (I clean up good). This blurb accompanies the photos: "I am a game, good looking widow, fiscally and physically fit, Ivy-educated, worldly and smart. My age is real and my photos recent."
One month later, I have received no queries. Nada. I review the men that Match suggests for me each day. So many faces older than their stated ages. There must be a Match resumé writing course I haven't stumbled on yet, because their profiles are filled with identical clichés: "I'm intelligent, have a great sense of humor, am vigorous, love fine dining and walks on the beach at sunset." All they lack, these men say, is a true love to share it with. The question is: how to choose which of these cookie-cutter gents to write? As a woman, if you don't reach out, you will just sit there with your hands folded till you're as dessicated as Norman Bates's mother in the attic.
First I eliminate every guy who says he's 69 and seeking women 35 to 50. Such a man, even if he's really 80, will not want someone 74. Meaning, he will not want to look at a face at the breakfast table that says back to him, I am old.
The tradeoff was that you spent your entire well-educated life as a housewife — with no career and no money of your own.  
Well, me too, buddy! Not just that, I don't want to spend any time within the first decade as his nurse.    
Here's one who looks pretty good  — "UESjohn, 75, seeking women 55 to 72." Handsome. Craggy, which suggests he's slim. Staring straight at me, a little fierce. Widower. Widowers get my top ranking: they may have known how to make a relationship work. Also-rans: "divorced". Not considered at all: "currently separated" (how long do we have to wait?) or "never married" (too weird at this age).
I send an email, very demure. First line, "You look and sound like an interesting and attractive man." Second line, old-fashioned woman, asking him to take the lead, "If you like my profile and recent pictures, please be in touch." Hey, it worked! He suggests a time and place.
We meet at 4 pm two days later at Café Sabarsky on East 86th Street. Chic. It's not hard to recognize him: he's trim, he has only slightly less hair than his picture showed, and his craggy face is only slightly more wrinkled. (Yes) He is wearing a navy blazer with a foulard in the pocket, and a crisply ironed pink shirt. (Yes)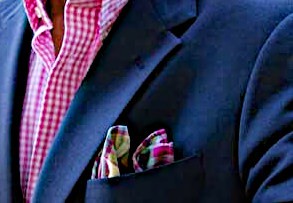 "Did you wait long?" I ask.
"What?"
"Did you wait long?"
"No, just a few minutes." 
He will say "What?" often in the next hour, and I learn to speak L-O-U-D and S-L-O-W-L-Y.
We each order a "Klimttorte" — one of the greatest Klimts in the world hangs upstairs in the Neue Galerie — and a Viennese coffee. The food is good at Café Sabarsky, but the hour spent consuming it with UESjohn is tedious. The bill comes and he pulls out his wallet. I ask, "Please tell me what my share is." He says, "I'll get this." I love these men who grew up when I did and expect to pay. Of course in my youth the tradeoff was that you spent your entire well-educated life as a housewife — with no career and no money of your own.
A very nice man, indeed, but I keep hoping that his Interesting Person will emerge from hiding. Time ebbs along. Gradually the flame of this hope goes out. We say a polite goodbye.
Onwards.   
Here's one that catches my eye: Jaredx, age 69, seeking women 59-65. Jaredx is shown in the sun in a Polo shirt, wind blowing his hair, elbows out, hands on hips, big grin. (Yes) Headline: "Athletic architect with hair, ideals, and sense of humor intact." (Yes, yes) I email him and am pleasantly surprised when he wants to meet for a drink at the Harvard Club.
Stunned, I forget to ask him to define "met."   
When I arrive, Jaredx unfolds his slim tall self from a chair in the lobby (earlier than me: Yes. Appropriately well-dressed: Yes) and we go upstairs to a mannish, wood-paneled bar. I order a demure glass of white wine, he orders red.
He went to Harvard as an undergraduate, got his architecture degree at Yale, and worked at two prestigious design partnerships before starting his own small firm. [yes yes yes]. His wife died. (Yes! Is it unseemly to cheer here?)
"I'm now in a relationship," says Jared, " but frankly not one that will go anywhere. But the sex is great." (Hey there. I guess he really likes sex.)
This is good. Talking is easy with this man, so much so that I hazard a delicate question: "Why did you respond to an email from someone 74 when you are 69 and want someone younger than 65?"
He smiles, though not as sheepishly as he should, given his answer: "I wanted to see if someone that old could still be really pretty." (OUCH!)
"And besides," he says, "I'm really 75. Are you really 74?"
"Yes."
He is so easy to talk with that I ask, "What has been your experience on Match?"
"The woman I was passionate about who died . . . I met her on Match." I catch his eye and smile in sympathy. "In the ten years I've been on it since, I've met between 500 and 1000 women. "
Now it's my turn to say "What?!"
"Yeah . . . probably closer to 1000."
That's a relentless routine — two a week for ten years. Stunned, I forget to ask him to define "met." Is he mostly a cyber Don Juan, or does he actually physically meet them all? And why does he admit this?
I feign that I must depart for another engagement. He pays, we walk to the door and shake hands, he goes on his way. I do not mention that I also belong to the Harvard Club. I double back and have a roast beef dinner with lots of red wine.
I feel soothed.
Read part 1 of this series, 'Invisible Me'.
This article was first published in The Journal of Wild Culture on March 13, 2015.

MAERE SAGE is a writer and a former journalist. Although of a certain age, she cares about the same things many of us do — love, sex, beauty, community, steak, dancing, and all that is new. She has lived in New York for most of her life.