Cave Time and Sea Changes
Standfirst
Twelve poems recorded in an East Yorkshire sea cave by Matthew Clegg. Illustration by Rebecca French.
Body

Flamborough Head North Landing. [
o
]

Cave Time and Sea Changes consists of a sequence of 12 poems by Matthew Clegg, interspersed with his commentaries. Recorded in a sea cave at the North Landing, Flamborough Head, East Yorkshire, 19 September 2012. Recorded, edited and sequenced by Brian Lewis.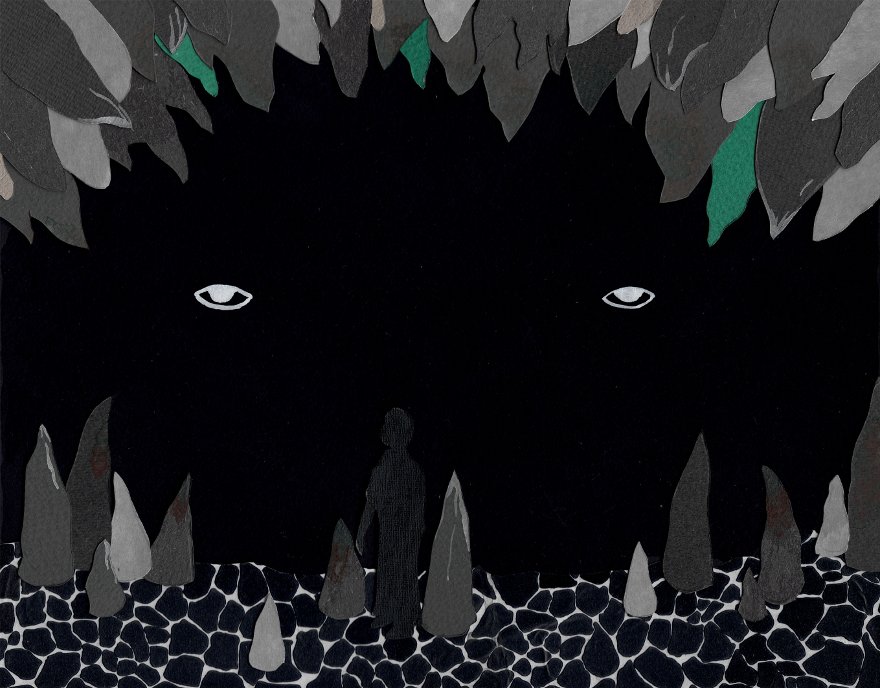 Matthew Clegg's publications include Nobody Sonnets, Edgelands, Lost Between Stations, and West North East, all from Longbarrow Press. He received an Eric Gregory Award in 1997, and was a writer in residence at The Wordsworth Trust from 1999-2001. He has worked as a youth development worker, a project manager and as an Arts Council Literature Officer. He currently teaches creative writing at Derby University and Sheffield University Institute of Lifelong Learning. His poetry moves between narrative and lyric impulses, and it frequently explores a tension between the poetic and the anti-poetic, or quotidian reality. www.longbarrowpress.com

Rebecca French is an freelance illustrator from a tiny village near Milton Keynes with a BA (Hons) degree in Illustration. She likes humidity, strange food, quiet corners of big cities and films by Michel Gondry. Her illustrations centre around her love of zoological departments, paper found floating around different continents and a need to see the world. Rebecca is somewhat nomadic and is currently based in Tokyo.
www.rebeccafrenchillustration.co.uk
Sea cave at Flamborough. [o]
This article first appeared, in a different version, in The Journal of Wild Culture, June 3, 2013.