Photography's Cues to Decline
Standfirst
A new exhibition of photography chronicling industrial decline in North East England provides a chilling reflection of current economic and political missteps and the effects on people and places. Photographers Chris Killip and Graham Smith document everyday scenes in heavy industry communities going through various states of rupture from the late 1970s to the mid-1980s. Their pictures, often penetratingly bleak, urge us to consider how local resilience independent of macro-economic forces can deliver new forms of stability and promise.
Body

Chris Killip. Inset from 'True Love Wall.'1975.
20/20: Chris Killip / Graham Smith
On view until 6th November 2022
4 Cromwell Place, London SW7 2JE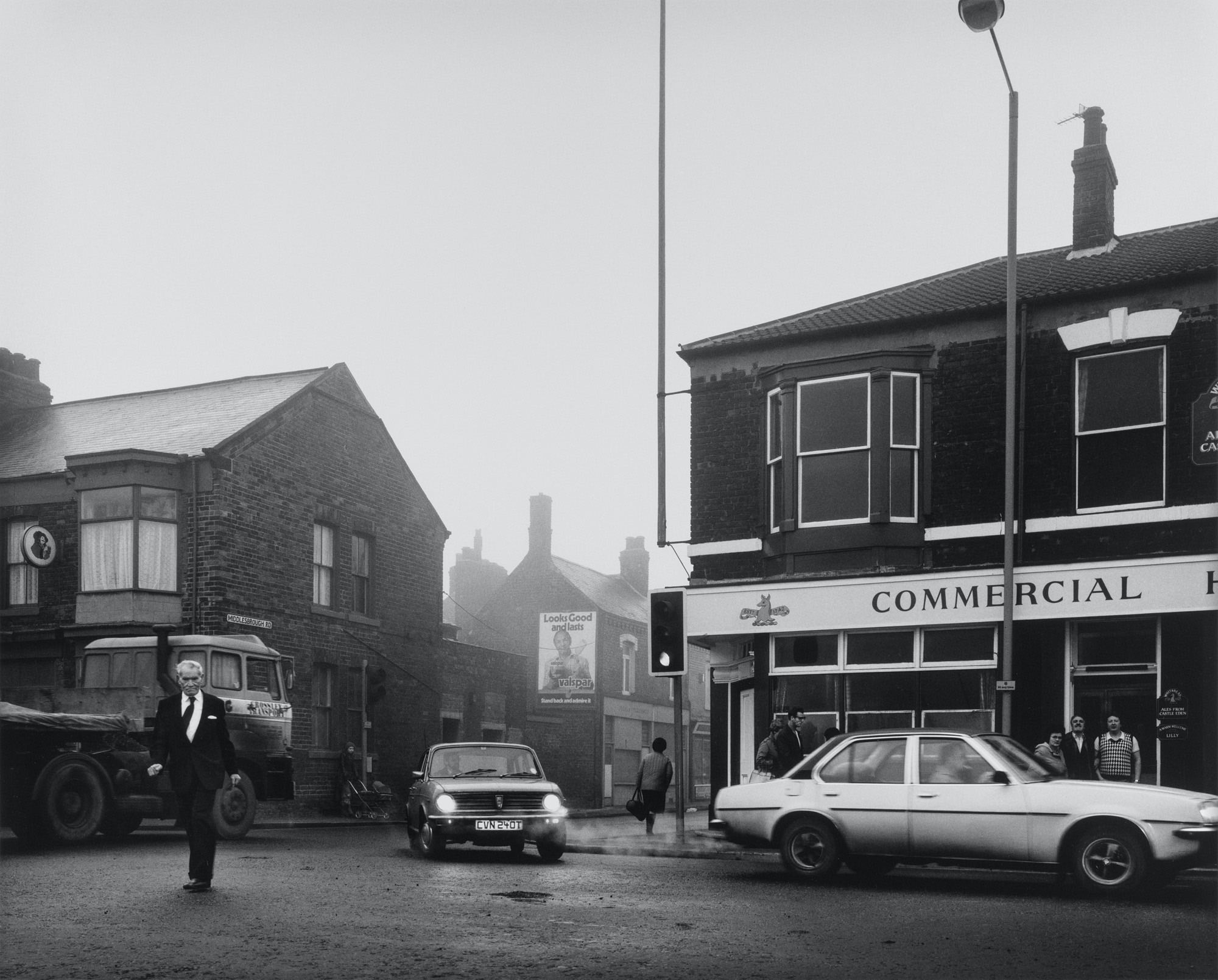 Graham Smith. 'Bennetts Corner (Giro Corner).' SouthBank, Middlesbrough, 1982.
Graham Smith. 'Sandy and his Aunty Elsie, Early Doors in the Commercial.' South Bank, Middlesbrough, 1983.
Chris Killip. 'Helen and her hula-hoop.' Lynemouth, Northumberland, 1984.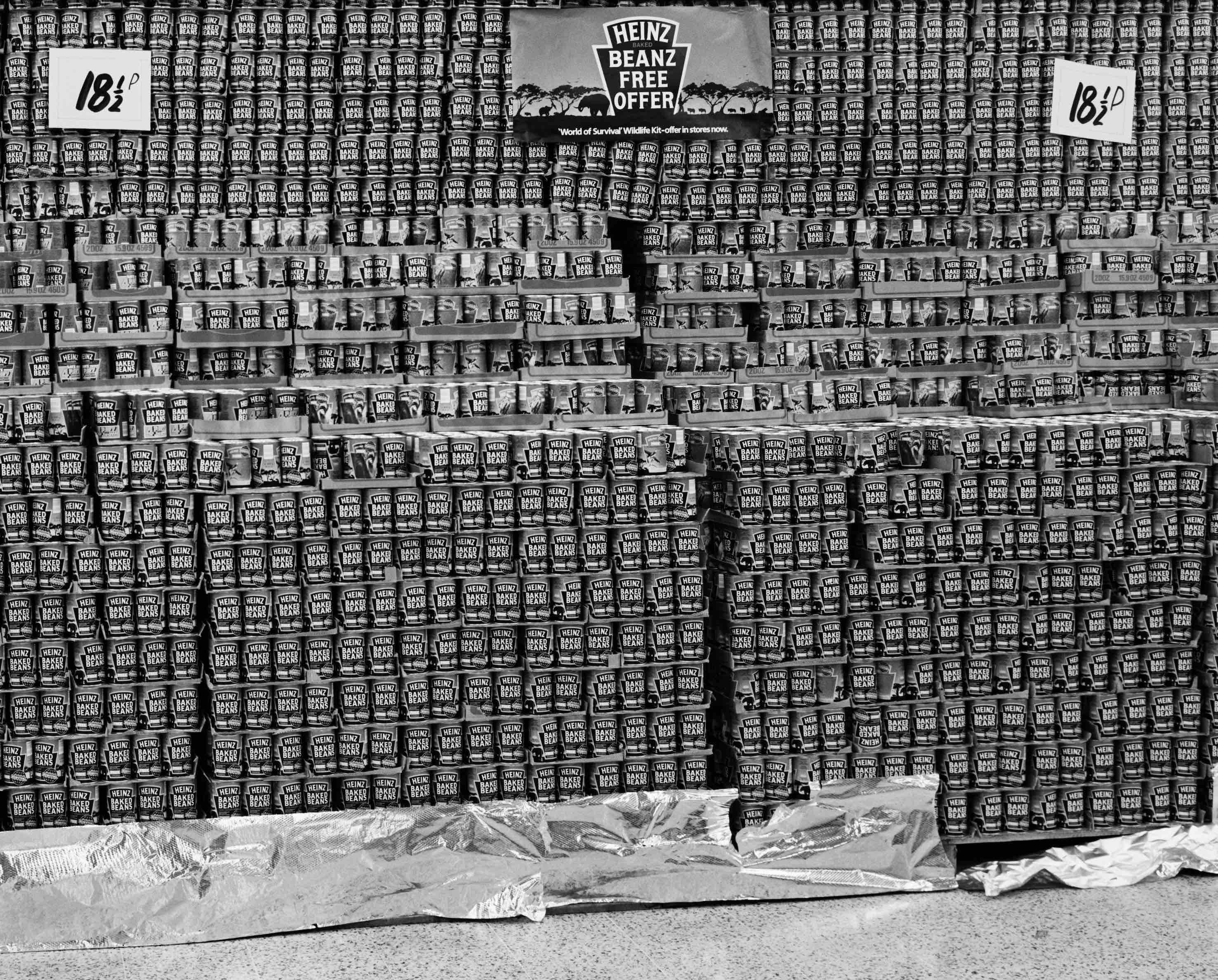 Chris Killip. 'Supermarket.' North Shields, Tyneside, 1981.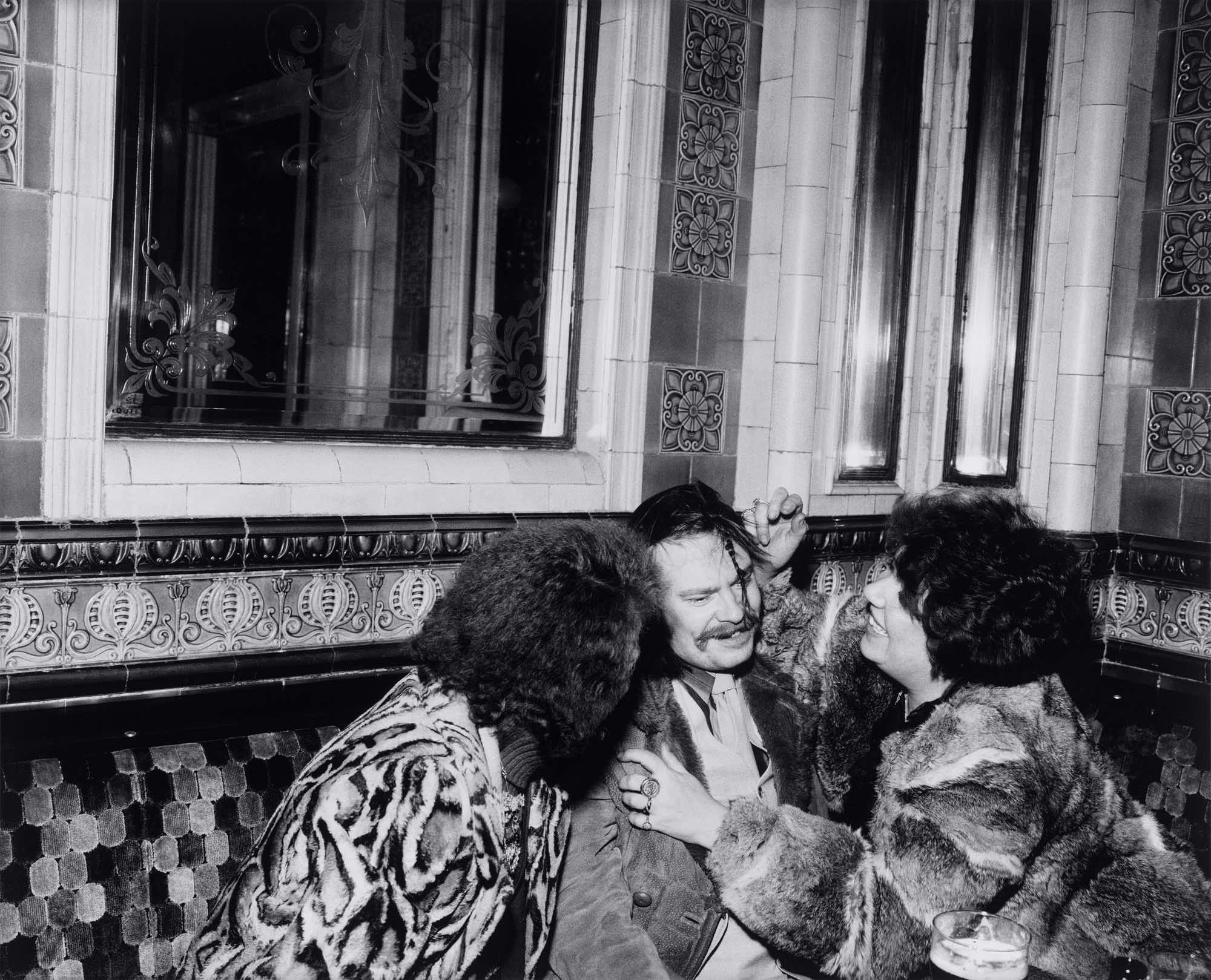 Graham Smith. 'The Zetland Bar.' Middlesbrough, 1983.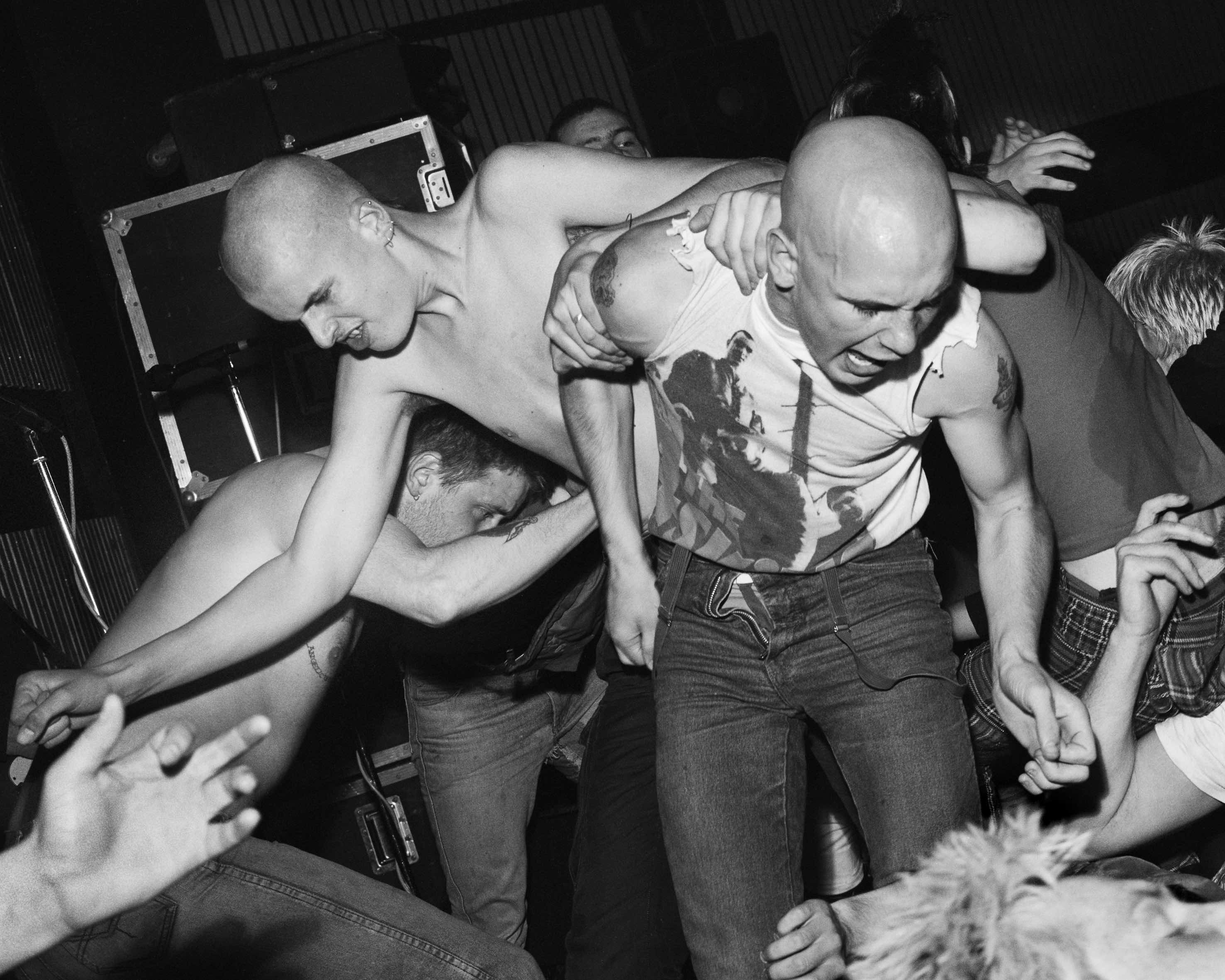 Chris Killip. 'At an Angelic Upstarts concert.' Sunderland, Wearside, 1984.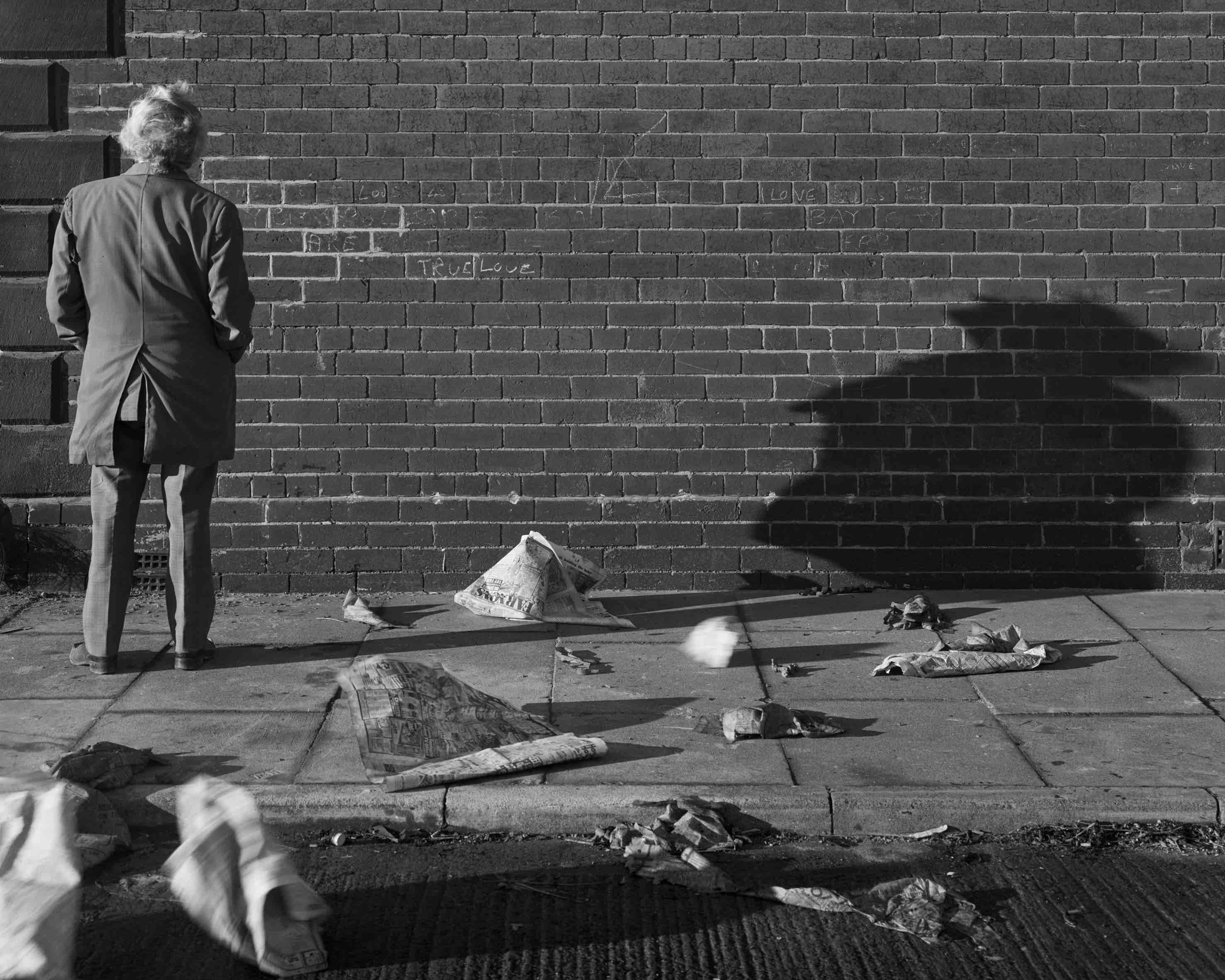 Killip, Chris. 'True love wall.' Gateshead, Tyneside, 1975.
Graham Smith. 'Everett F. Wells.' Swan Hunters' Shipyard, Leslie Street, Wallsend, Tyneside, 1977.
CHRIS KILLIP (1946-2020) was born in the Isle of Man. He left school at the age of 16 to pursue a career in photography. In 1964 he was hired as the third assistant to photographer Adrian Flowers before working as a freelance assistant in London from 1966-69. After seeing his very first exhibition of photography at MoMA in New York, he returned to photograph in the Isle of Man. New York gallery owner Lee Witkin commissioned a limited edition portfolio of this work, paying for it in advance so that Killip could continue to photograph. In 1989, he received the Henri Cartier Bresson Award and in 1991 he was invited to teach at Harvard University, eventually becoming the chair of the Visual and Environmental Studies Department, and retiring in December 2017. Killip's work has been the subject of numerous international solo exhibitions and is held by significant collections including MoMA, New York; George Eastman House; The J. Paul Getty Museum, Los Angeles; Museum Folkwang, Essen; the Stedelijk Museum, Amsterdam; Tate, London; and the Victoria and Albert Museum, London. A retrospective of his work will be on display at The Photographers' Gallery from 7 October 2022 – 19 February 2023.
GRAHAM SMITH (1947-) was born in Middlesbrough and left soon after finishing school. He broke a tradition established over three generations on the Smith side of his family by not following his father into the iron and steel works. After four years away, Smith returned and, by chance, entered Middlesbrough College of Art where he discovered photography. On the strength of photographs taken in and around Middlesbrough, he was offered a place at the Royal College of Art in London. After graduating in 1973, he returned to the North and joined Amber Films where he received valuable experience that strengthened his commitment to documentary photography. From 1969 to 1990, Smith mostly photographed in the streets of South Bank and Middlesbrough, the steelworks and blast furnaces, the areas of industrial dereliction across Teesside, and in the pubs used by his parents and those who made the most of a life working in heavy industry. Thirteen years after Smith stopped taking photographs, he started to write. His short essays offer a deeper understanding of the class and culture he was born into. Smith continues to write from his home in the North Pennines, Northumberland.
Chris Killip photographs © Chris Killip Photography Trust / Magnum Photos. Courtesy Augusta Edwards Fine Art.
Graham Smith photographs © Graham Smith. Courtesy Augusta Edwards Fine Art.