Urban Rehab: Humans & Animals
Standfirst
Wildonomics: part 2 of our series of ten simple experiments on connecting with nature. The author presents a vision of the city environment in years to come, and how we can live to regard animals in a more fulfilling way — for them as well as us.
Body

The idea of keeping animals in cages is a remote and bizarre notion, an embarrassment of the past. Consistent new advances in animal communication — and fresh understanding of the complexity of the biosphere — lead to an immense broadening of empathy.
A species-by-species health and diversity analysis known as the Reconsideration of Beyond-Human Rights Act means large teams have set about restoring trophic cascades to the city. Parks are full-on engagement platforms for young people – wild, open-access monuments for observation and educations. These havens for bird and animal life are aided by corridors of intense wildness raised above the city, linking each major green space with the countryside beyond.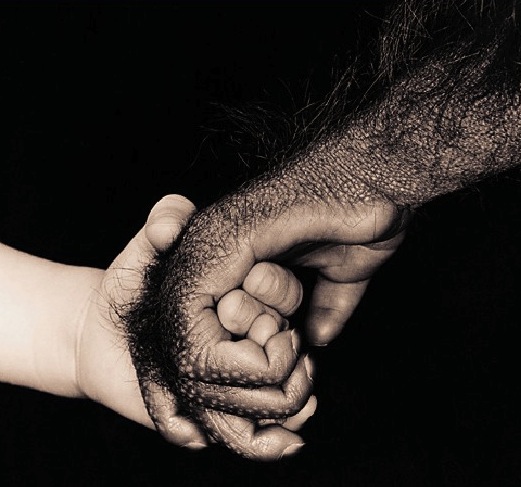 http://www.occupyforanimals.org/
The incredible lessening of road traffic means that every second bridge across the Thames serves as a corridor for the passage of animals and birds into and out of London. These arteries allow large, rewilded animals to enter and leave the city. Trophic cascades flourish with a forgotten urgency.
Examples of this increased level of biodiversity are everywhere. Small animal and bird populations explode with startling abundance. A pond in Primrose Hill crawls with young Natterjack toads. An osprey clutches a brown trout from the Regent's Canal and returns to feed her chicks. In the depths of Hampstead Heath, beavers crunch wood and dam streams and deer filter out into a city devoid of cars.
An osprey clutches a brown trout from the Regent's Canal and returns to feed her chicks.    
The lost rivers of London (such as the Fleet, the Neckinger, the Effra) have been freed from their concrete chambers and new waterways have been created as close to their original courses as possible. Plateaus of water lilies and thick beds of watercress draw in abundant pond life. The carefully planned streams have become havens for suddenly burgeoning species, such as otters and kingfishers.

Every few hundred metres, linked aquaculture centres help to supply each street with an entirely local and healthy food supply. Low-impact gondola tours help to fund conservation and new system innovations. At each end of the Thames, gigantic ultraviolet purification filters bring pure water through the city. The return of flourishing flora and fauna on the banks of the river indicate a return to balance and health.

The children of London can always find rapid exposure to a wild environment; it is integrated into their daily existence. For young people and elders, it is now considered cool to be aware and connected to non-human life.
~
GET INVOLVED & IMPROVE YOUR AWARENESS OF ANIMALS IN THESE CITIES
NEW YORK
ALL THINGS PENGUIN. Speaker: Dyan deNapoli. Presented by Thinking Animals, an organization exploring animal cognition.
Penguins are one of the most iconic species in the world and one of the few birds that does not fly--making them one of the most unusual as well. Scientists are just beginning to decipher the lives and minds of these amazing animals and for those who study them, there is much that's still anecdotal. For a number of the 18 different species it is a race against time. Climate change, human encroachment and overfishing, as well as massive oil spills are taking their toll. Dyan deNapoli is the former Senior Penguin Aquarist at the New England Aquarium and author of the award-winning book, The Great Penguin Rescue: 40,000 Penguins, a Devastating Oil Spill, and the Inspiring Story of the World's Largest Animal Rescue.  
Tuesday, September 23rd, 7:00 pm
Hunter College, North Building, Lang Recital Hall, 4th Floor (69th St. between Lexington & Park), New York, NY 10065. www.thinkinganimals.org
LONDON. Riverside Animal Centre: Wimbledon Common Stables Open Day. "Meet us at the Wimbledon Common Stables Open Day, near the Windmill. A great, free day out with loads to do."
LOS ANGELES. Volunteer opportunities relating to animals.
TORONTO. Toronto Wildlife Centre.

DANIEL CROCKETT is a writer and surfer from England. His work across many mediums aims to expand human relationships with the natural world. He collaborates with a variety of artists, filmmakers and designers to create work such as the award-winning Uncommon Ideals (Channel 4), Without Thought (Culture Unplugged) and Kook newspaper. He is currently working on a non-fiction book called Wildonomics and a novel called Shineland. Currently nomadic, Daniel is living in France in the Aude.
Illustration (below) by the author.