Great Old Space, Bring New art
Standfirst
A testament to two businessmen putting their shoulders to the common wheal, the Hearn in Toronto becomes the world's largest art venue.
Body

TORONTO — From the late 60s to the early 70s a major grass roots revolution took shape in the art world in North America and Europe. Escaping the traditional relationship of the artist represented and shown by a single gallery owner, groups of artists began to inhabit existing rentable urban spaces, often retail or factory space, to make their own work, individually or collectively. The rest is history . . . and that history, of the artist-run centre movement, includes the evolution of art works inspired by and reverberant with out-of-the-ordinary venues.
The Richard L. Hearn Power Generating Station. Photo by Dale Roddick.  
One of those venues, reportedly the largest in the world, has recently opened in Toronto. It is the Hearn, formerly the R.L. Hearn Power Generating Station, a majestic industrial landmark opened in 1951 for the purpose of harnessing coal-fired electrical power, employing 600 people until it was decommissioned in 1995. Today it is the centrepiece and central venue of Luminato, a "multi-arts festival dedicated to performance, visual arts, theatre, dance, multi-media, magic and more". That is, for now.
Photo by Cylla von Tiedemann.
The requirement of anything installed at the Hearn is that it be temporary, which is part of its intrigue. The plant is owned by the government of the province of Ontario, and so what might happen to it in the next ten or fifty years is anyone's guess. No one is too worried. If the heat of Toronto citizens' response today is any indication, they won't be letting the politicians meddle. Like Tate Modern in London — another reborn, urban power plant turned public art facility — the Hearn will become an important cultural fixture on the shores of Lake Ontario, and internationally as well.
Photo by Cylla von Tiedemann.
Located in Toronto's port lands area, the Hearn's footprint is 27k square metres, three times larger than Tate Modern, and the Statue of Liberty fits in it upright. The Hearn holds a 1,200 seat theatre, a large, live music and dance venue, numerous small and medium performance spaces, an elevated, second floor art gallery, bars, restaurants, a beer garden and an outdoor arts trail, and extremely high ceilings and general spaciousness that offers limitless possibilities for ambitious artistic practitioners.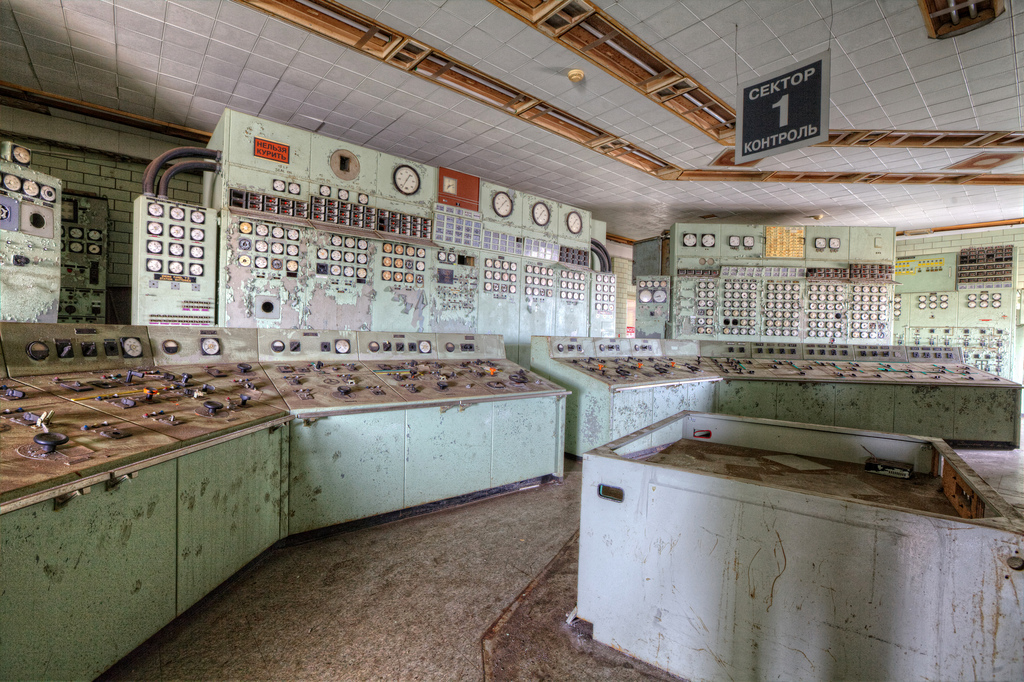 The Control Room, now a fine dining restaurant in the facility. Photo by Sebastian Zdyb.
Though a collaboration of many hands, the Luminato Festival has been the Hearn's catalyst and central organizing force. Celebrating its 10th anniversary this year, its two founders, business leaders Tony Gagliano and David Pecaut began with the vision of Toronto having an annual internationally-recognized performing arts festival. Luminato's artistic director for the last five years, now about to depart, Jorn Weisbrodt from Hamburg, reflects on the festival's origins by referring to his own background in Germany: "There, our cultural institutions were either founded by aristocrats or the government. The Opera House in Hamburg was unusual. It was founded in the late 18th century by patrons of the city, as Hamburg was a non-aristocatic city state. I was always impressed by that. When I heard that Tony and David founded this festival I felt it was extremely special. It comes from the people, not from the top."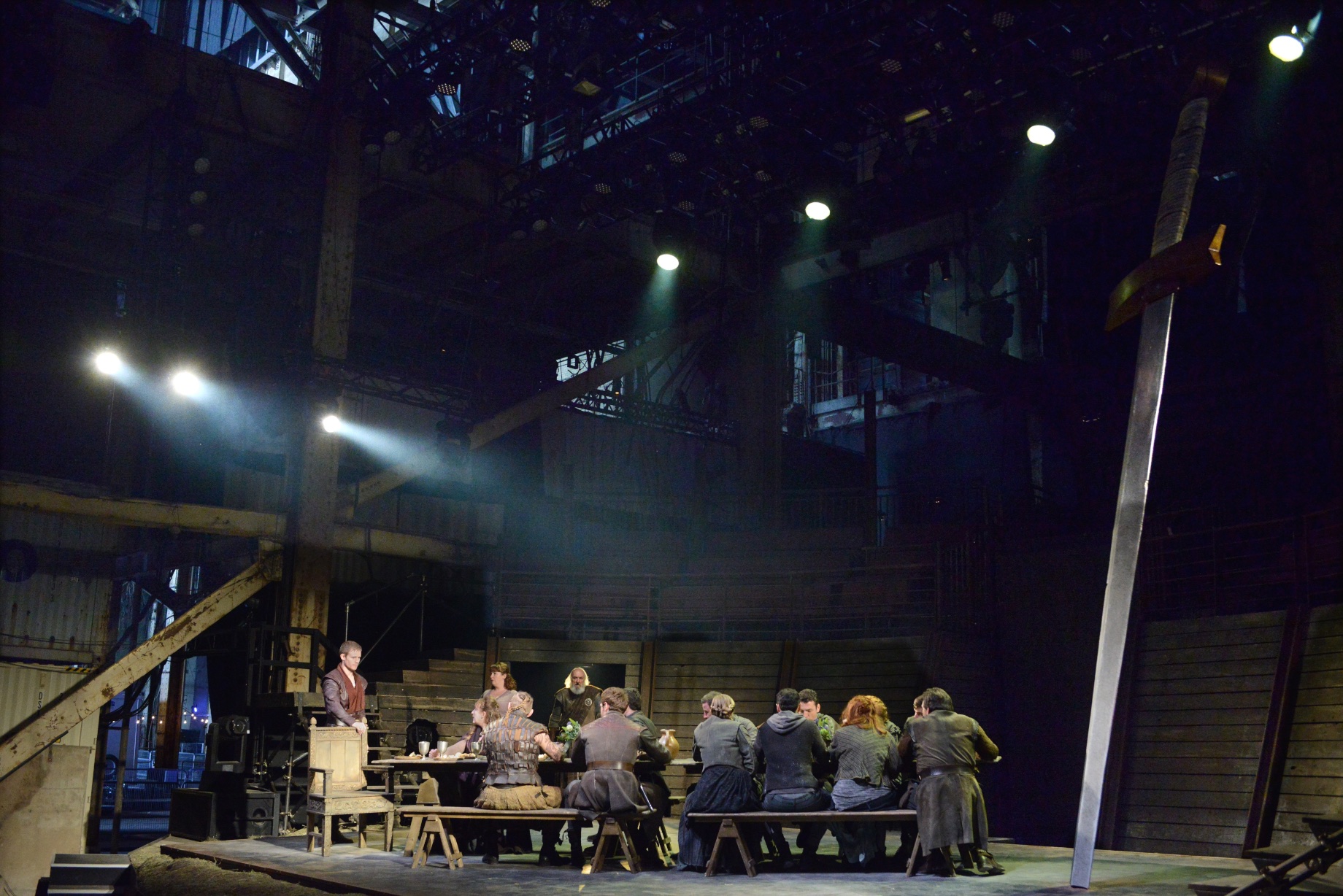 Cast of James I: The key will keep the lock. Photo by Guntar Kravis.
For many local, grass roots cultural and social justice workers who take a dim view of the so-called 'world class' projects, such as the Pan Am Games and the Olympics, that make a city's image glow on the international scene but pay a few big salaries and drain local resources, the world-class status of this particular project, the Hearn, has a harmonious ring to it. And will probably get their vote — on one condition. That Luminato's high-price tickets, affordable to those with substantial incomes, are offset by many free and affordable events that make it a true public venue, like Tate Modern, bringing everyone together under the same big roof.

How do you design a fully operational venue for patrons, artists and crew that can be erected and torn down in a matter of weeks? The answer: Love the logistics. — Partisans, consulting architects for the Hearn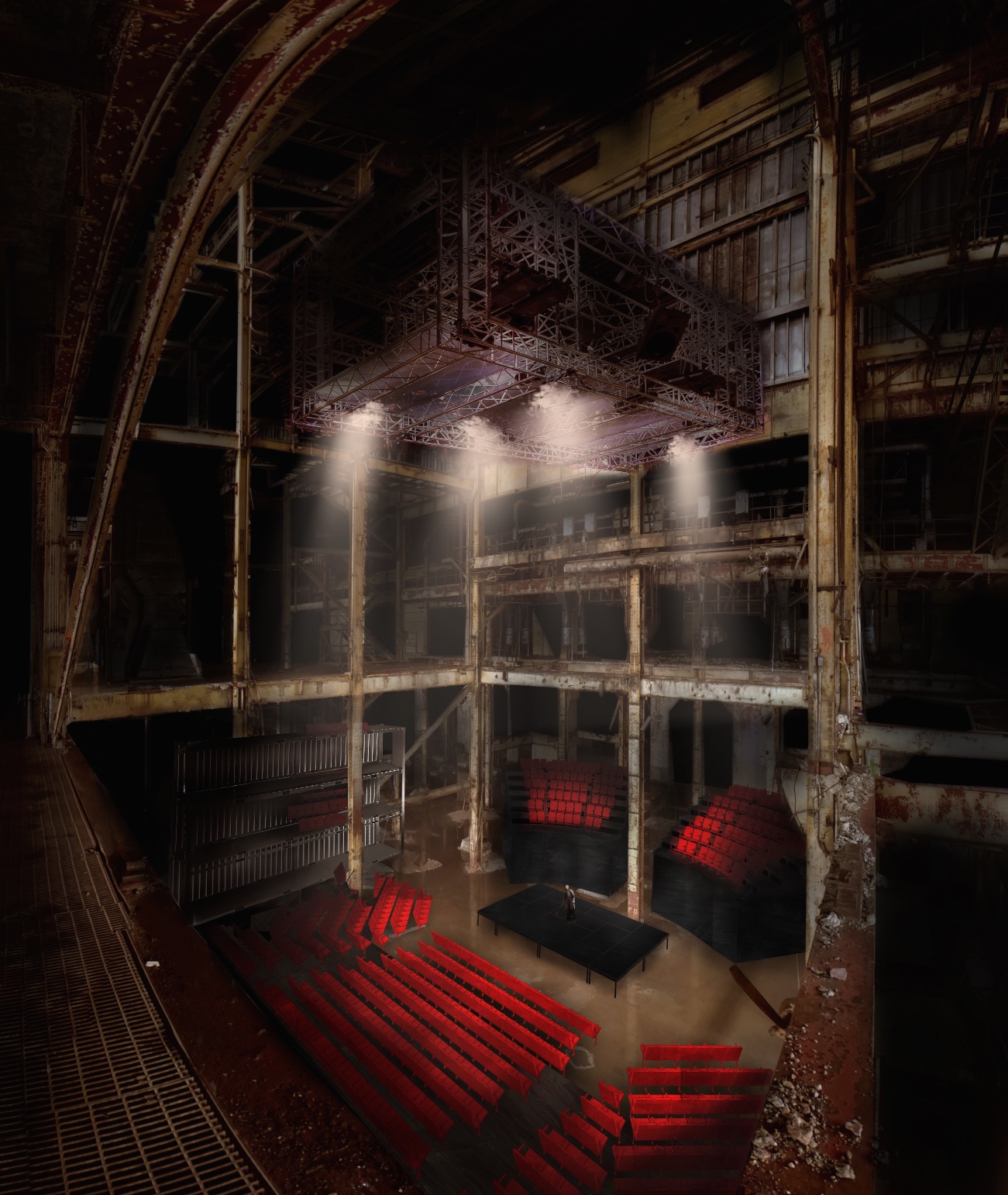 Photo courtesy of Partisans and Norm Li.
We try to start from a human-scaled approach to space. At first, the tools and materials are not important. We ask what shapes and sizes will make the best experience for audience, performer, artist and technician. — Jerad Schomer and Clemeth Abercrombie, Charcoalblue
Photo by Cylla von Tiedemann.
THE REQUIREMENT IS A TEMPORARY BUILD. "The Hearn is a striking monument to obsolescence, a bygone era of industry and coal. So how do you reactive its industrial heritage to inspire a completely new way of seeing the familiar? The challenge — and the opportunity — is to create an extraordinary temporary experience that will nevertheless leave a lasting mark on people's imaginations. Permanence is a state of mind." — Partisans
Photo by Kendall Andersan.
WHITNEY SMITH is a retired fiddlehead executive, the editor of The Journal of Wild Culture, and loves few buildings more than the expired industrial ones. They have such heart.