Are we aware of what public controls are doing to everyday life?
Standfirst
Is delighting in social spontaneity and freedom to discover being increasingly extinguished in British public events?
The author takes a look through the camera lens.
Body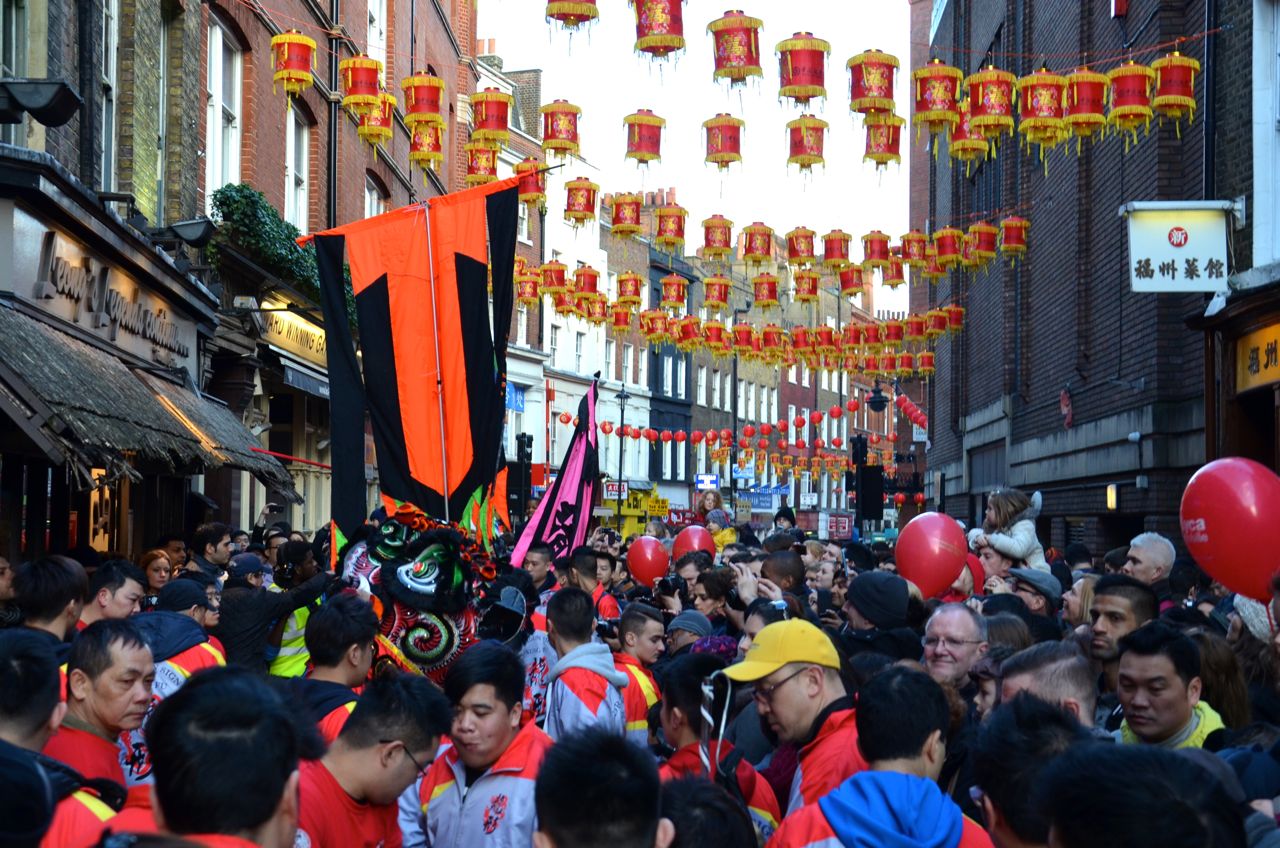 4712 is the Year of the Water Snake, and in the 12 year cycle of the Chinese Zodiac it is the Year of the Horse. This should mean optimism, working together, community spirit, striving for a common good.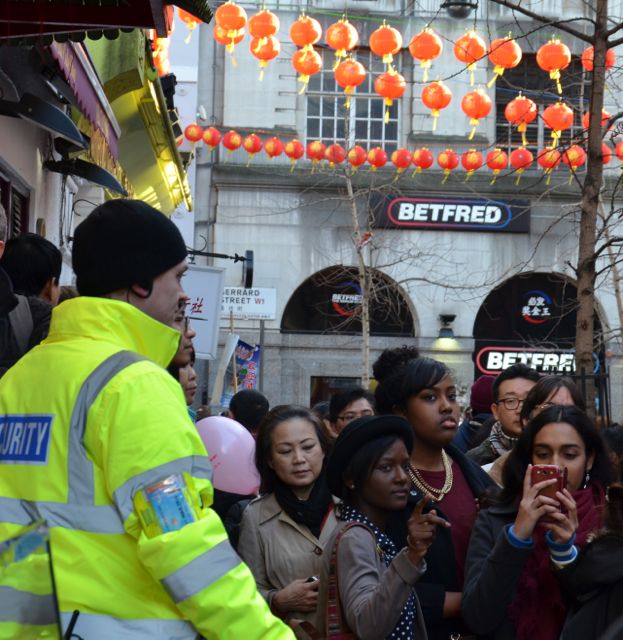 Frustration and frayed tempers in the crushed crowd as the one-way system prevented people leaving through the main gate onto Shaftesbury Avenue to see professional performers. Smart phones capture the scene.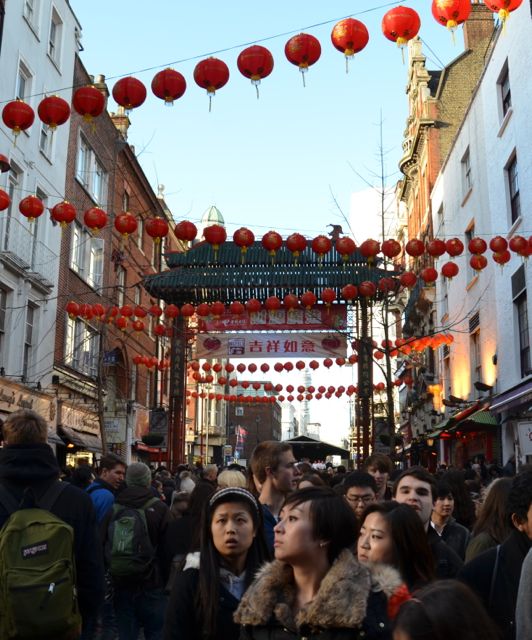 Away from the amplified, commercialized stage of Shaftesbury Avenue . . .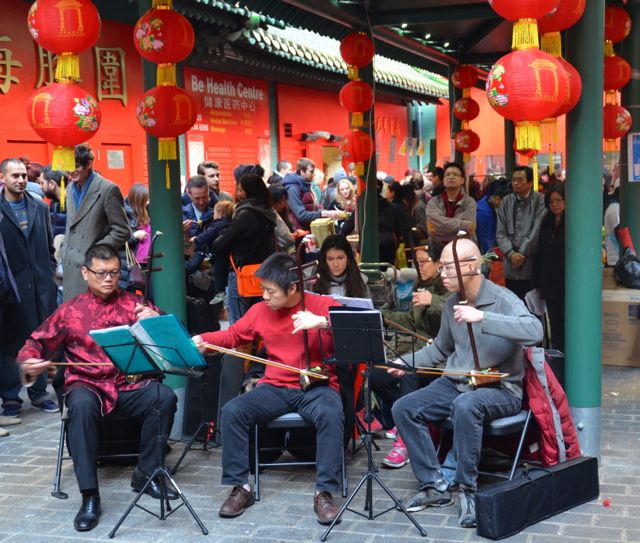 . . . a refreshing retreat in Horse & Dolphin Yard. The Chinese Community Centre festival provided hauntingly atmospheric classical music.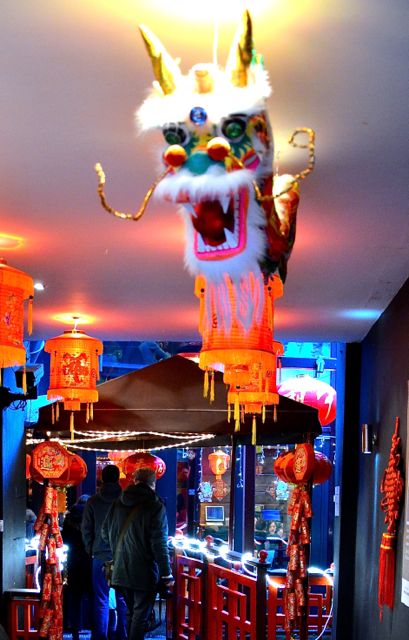 A reminder of joyful, reined in terror, a dragon looms over customers.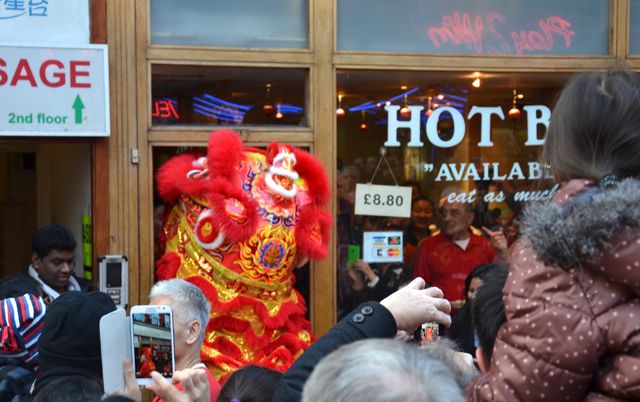 A red lion danced his way through Chinatown, stopping to bestow good luck on restaurant owners.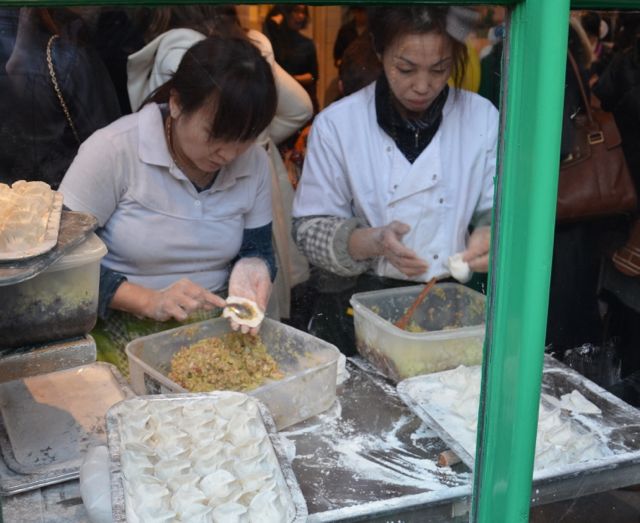 Hands on an ancient craft. Local women preparing dim sum as part of the day's festivities.

LISA ANN WILSON is a member of The Journal of Wild Culture team, a lover and rider of horses, and the editor of the Wild Culture Kitchen.
Photos by the author.