Standfirst
TORONTO: The Society for the Preservation of Wild Culture presents The Café of Wild Culture - a glittering mélange of new vaudeville offerings.
Body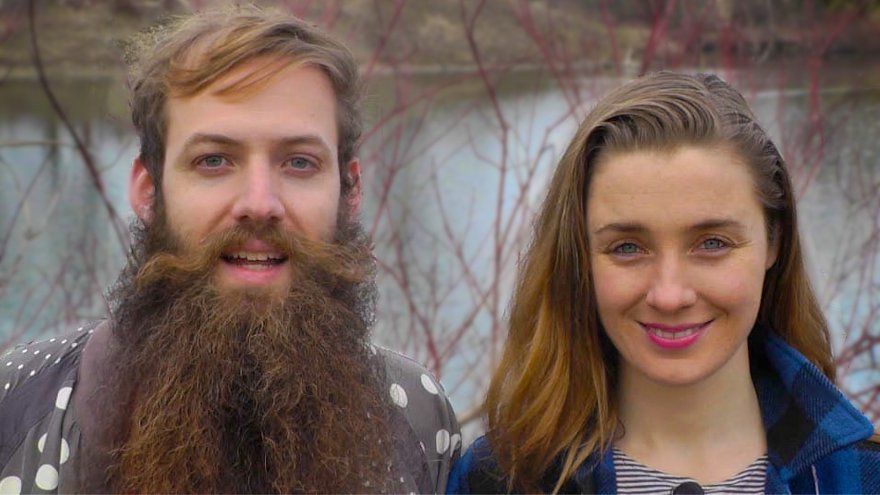 In collaboration with Artscape Lodge, the Toronto chapter of the SPWC presents a new vaudeville offering comprising short acts of significant variety, no longer than 6 minutes. It's performance stew of the irrepressible and experimental, mixed in with some mainstream renditions that hit the sweet spot, toasting the present wild bounty in the forest, and time past: 60 years ago to be exact, May 17, 1953.
We invite guests to express themselves sartorially in becoming themes of the period. A drinks reception follows the show, then a bonfire on the beach of Lake Ontario. Amongst the 12 presenters in the lineup, led by MC and jWC pub-ed-chef Whitney Smith, are Nick Flanagan on housesitting, Sarah Ford on yelling at dogs and worrying about the future, Pat Jeffries' "Julie Andrews' Bastard Daughter", the paper and cardboard fashion preview, the world premiere performance of Fauna Each Other, Charlie Murray & Jiva MacKay (pictured above) in their first ever duo performance, "Fireside Chat", Elizabeth Bettencourt & mother singing Fado, and many more.
Admission by donation. Proceeds go to the AGP Ping-Pong Table Fund. Water taxi service to the city available in the wee hours.
The Cafe of Wild Culture is at Artscape Lodge, Toronto, at 8pm on Friday, 17th May 2013.www.torontoartscape.org/events