Wild Culture Academy & Events
Standfirst
The SPWC offers a variety of programmes that serve the interests of its members and others who are curious about how the idea of 'wild culture' might reflect their own goals. Talks, workshops, residencies, new vaudeville cabaret nights, and more. If you have an idea for a new programme or event, please let us know.
Body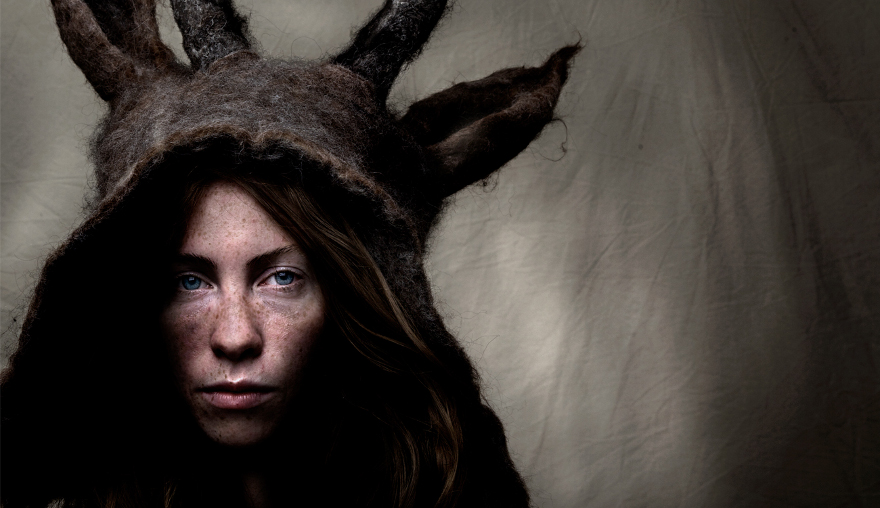 UPCOMING EVENTS
Ever happily, we hereby announce!
WILD CULTURE'S 2017 SPRING SEASON of PROGRAMS
Gatherings in and around nature and the outdoors with like-minded folks . . .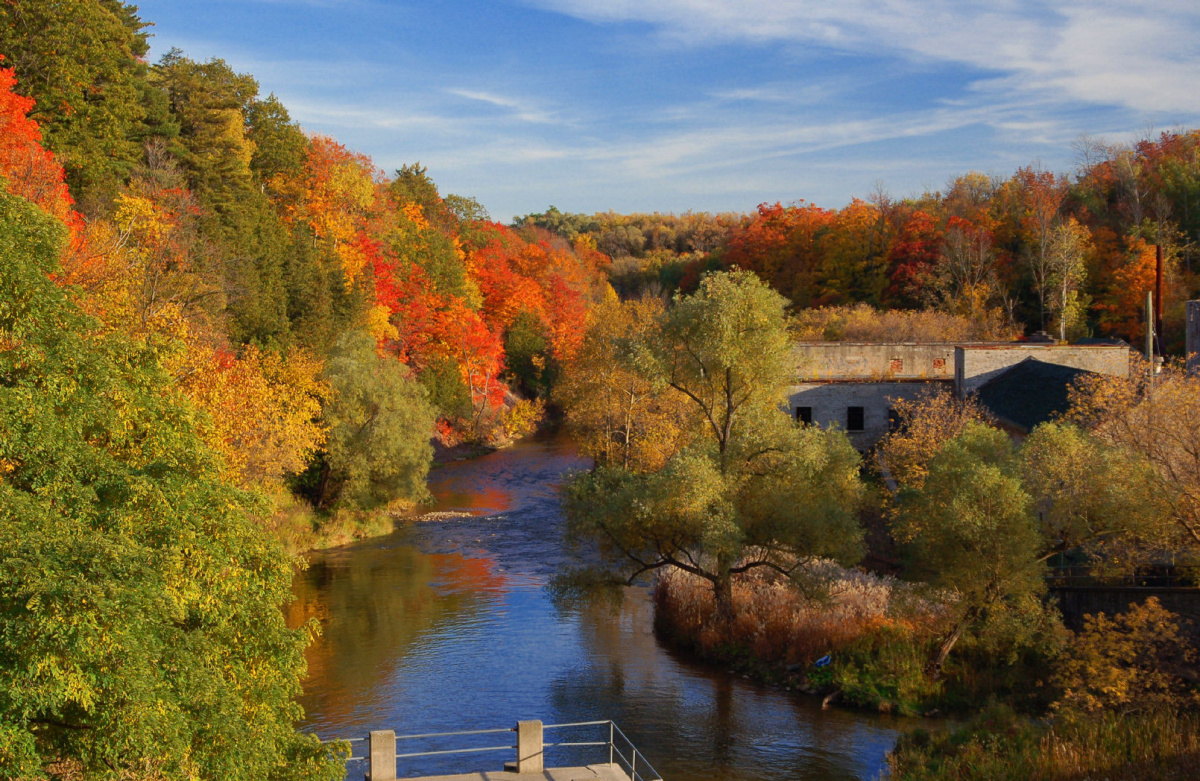 Day Hike in the Caledon Hills — led by Nicola Ross
An avid hiker, award-winning writer and author of Caledon Hikes: Loops & Lattes, Ms. Ross will take us on a tour of Caledon we won't forget. This is near-urban hiking at its best. Born in Belfountain, near the Forks of the Credit, Ms. Ross knows the hills and valleys, plants, trees and a sordid tale or two. She will keep your brain engaged with her stories and your feet moving with the rise and fall of Caledon's gorgeous terrain. Meet in Belfountain, Ontario.
MAY 28, 2017, 2 pm. $15.
REGISTER HERE and get more details.
PAST EVENTS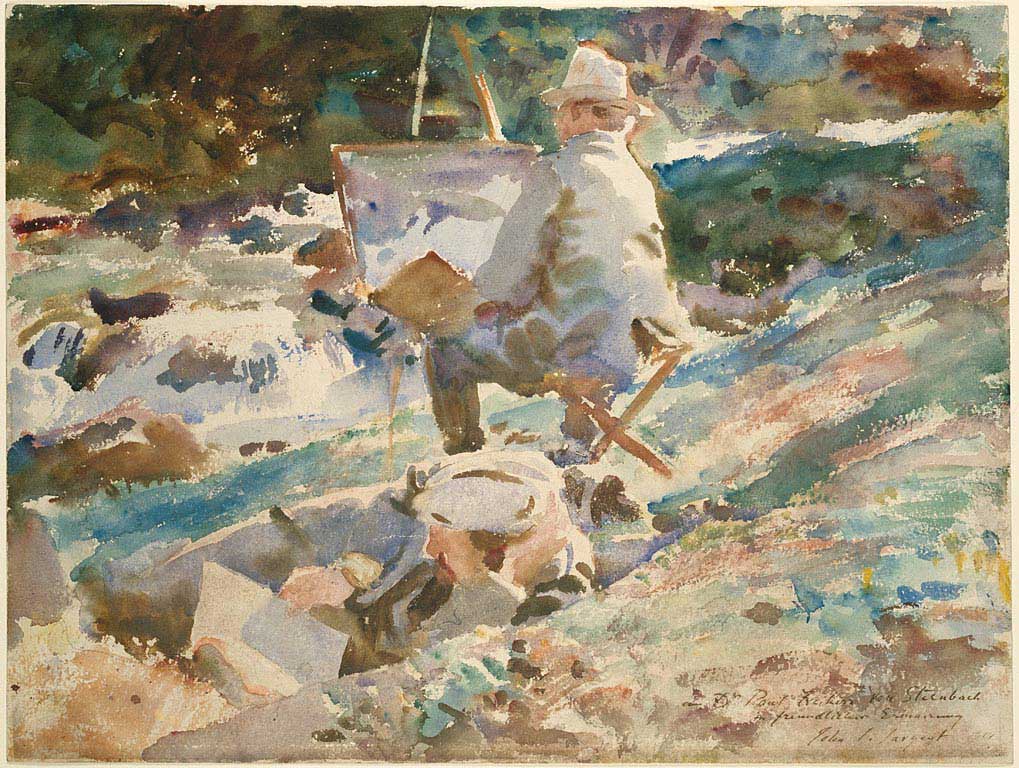 Wild Culture Plein Air Watercolour Outings
For beginning or advanced painters, let's be together and get some painting done in the outdoors until October 30. We'll record the changing seasons and afrterwards retire to a beverage establishment. It's not instruction, but we'll share our knowledge and curiosity about art and technique as part of the communal experience. Non-watercolourists welcome, of course!
Sunday October 30
All sessions start at 2 pm and last about 2 1/2 hours.
$10 fee for each session.
REGISTER HERE and get more details, or contact us at this email.
PLUS . . .
Register for a Society for the Preservation of Wild Culture membership card for $25 and get 20% off all events. Go here to register.
Not on our mailing list, or know someone who should be? Go here to sign up.
If you'd like to organize Wild Culture events like these, or of any kind, in your area, let us know.
Hope to see you at an SPWC event soon!
Whitney Smith
Toronto Plant Manager
Society for the Preservation of Wild Culture (S.P.W.C.)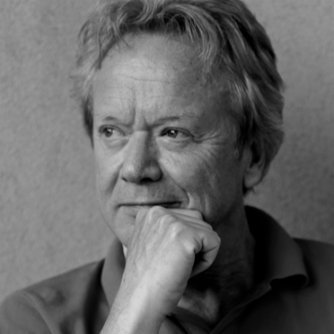 Landscape Reading: The Oak Savannah in High Park — led by Christopher Dewdney
Also known as the Forest Formerly Known as Carolinian, and now referred to as the Northern Riverine Forest, this botanical zone exists in Southern Ontario in two places only: in a patch on southern Lake Huron and in our High Park. Landscape readers (you!) will be delighted with the breadth of the esteemed Canadian poet and non-fiction author's protean imagination and danceable play upon geological fact and apocrypha alike.
High Park, Sunday September 18, 2-5 pm, $15.
ART AS OPPORTUNITY
Opening event: Friday, Sept. 18
@ Downstairs at Mother
Biscuit Building, 10 Redchurch Street
London E2 7DD
An exhibition addressing the gap in artistic opportunities for those outside mainstream society, in particular those talented individuals coming out of prison and gang culture and/or recovering from mental illness challenges and substance abuse. The exhibition showcases the work of 16 young artists, including those with prison and gang culture experience, and are displayed alongside leading artists who have generously donated their work to support the work of Made Corrections.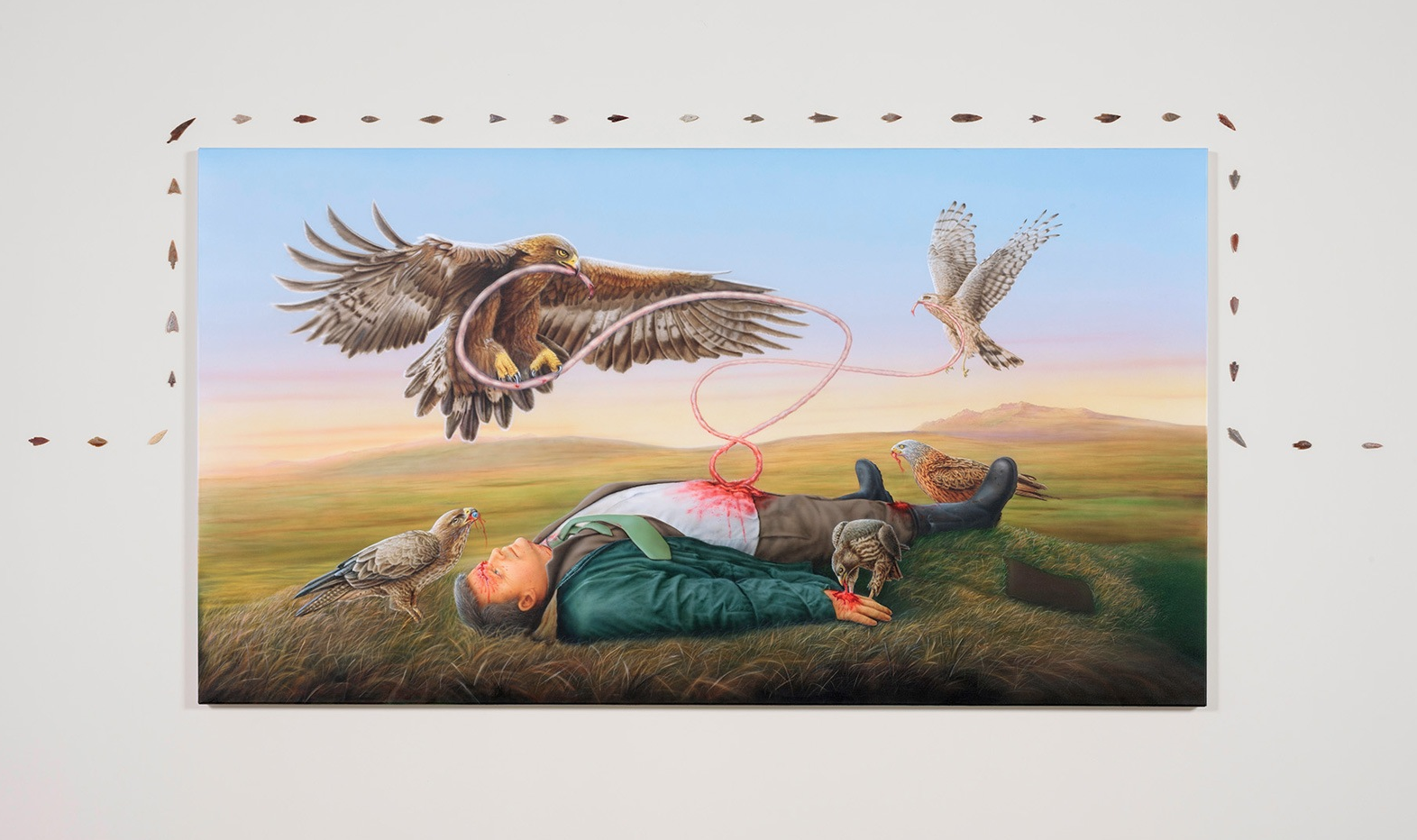 Monarchs of the Glen, by Jeremy Deller (2014). Digital archive print, edition of 3. £1000.
Art as Opportunity is organized by Made Corrections, a community interest multi-arts company that aims to bring art into the lives of young offenders and bridge the chasm between life inside and the world outside. The exhibition seeks to spread the message "that we have a universal responsibility to young vulnerable people, irrelevant of creed, colour, nationality or culture. Everyone needs and deserves art in their lives".
See the recent article in the Guardian on one of the show's artists — Sarah Hemmaida: 'I don't have to be ashamed of my art any more'.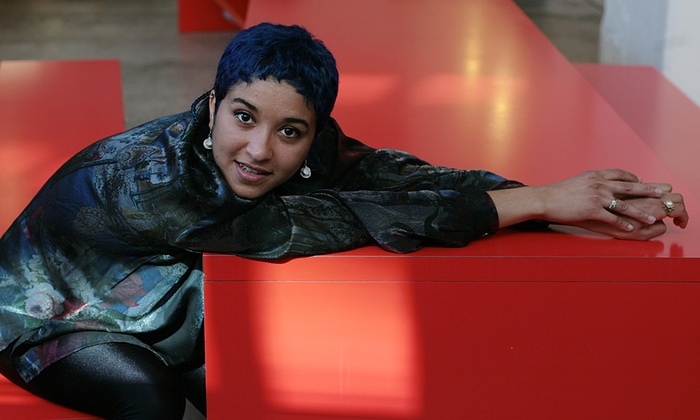 Sarah Hemmaida photographed by Martin Godwin for the Guardian.
Video of ART AS OPPORTUNITY, Friday September 18.
ART AS OPPORTUNITY is co-sponsored by The Journal of Wild Culture.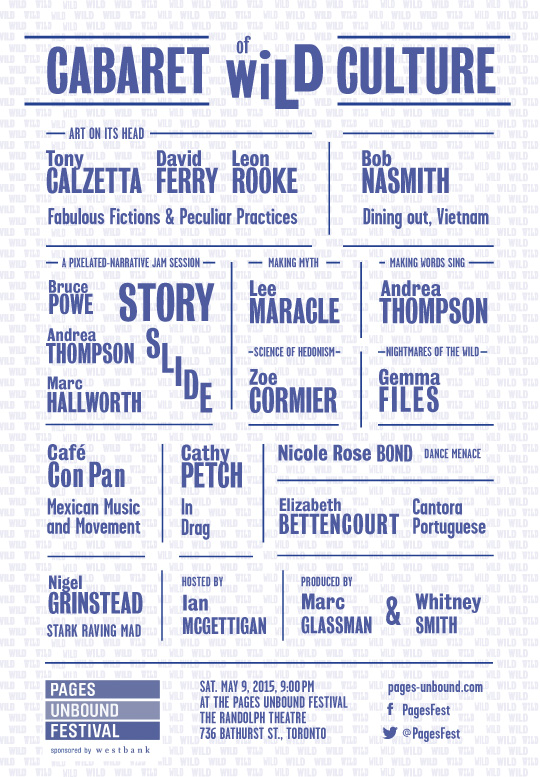 Late-night, vaudeville-esque entertainment choosing from a wide swath of performing art forms — rigorous and frivolous, tamed and untamed. From the culinary arts to songs in other languages, from modern dance to ancient foraging techniques, the Cabaret of Wild Culture finds its roots in the SPWC's mandate: what's in the space between wild and culture?
The Cabaret was first produced in the 1980s as part of three programs undertaken by the Society for the Preservation of Wild Culture (SPWC): The Journal of Wild Culture (a print magazine); Landscape Readings (nature tours by artist), and the "The Café of Wild Culture" (the Cabaret's former name).
Whitney Smith and Marc Glassman, Artistic Director of Pages UnBound, produced the Cafés in the late 80s that were staged in Toronto at the Rivoli, as well as in New York and Vermont.
If you're in Toronto on the May 9 we hope you can make it!
BUY TICKETS HERE.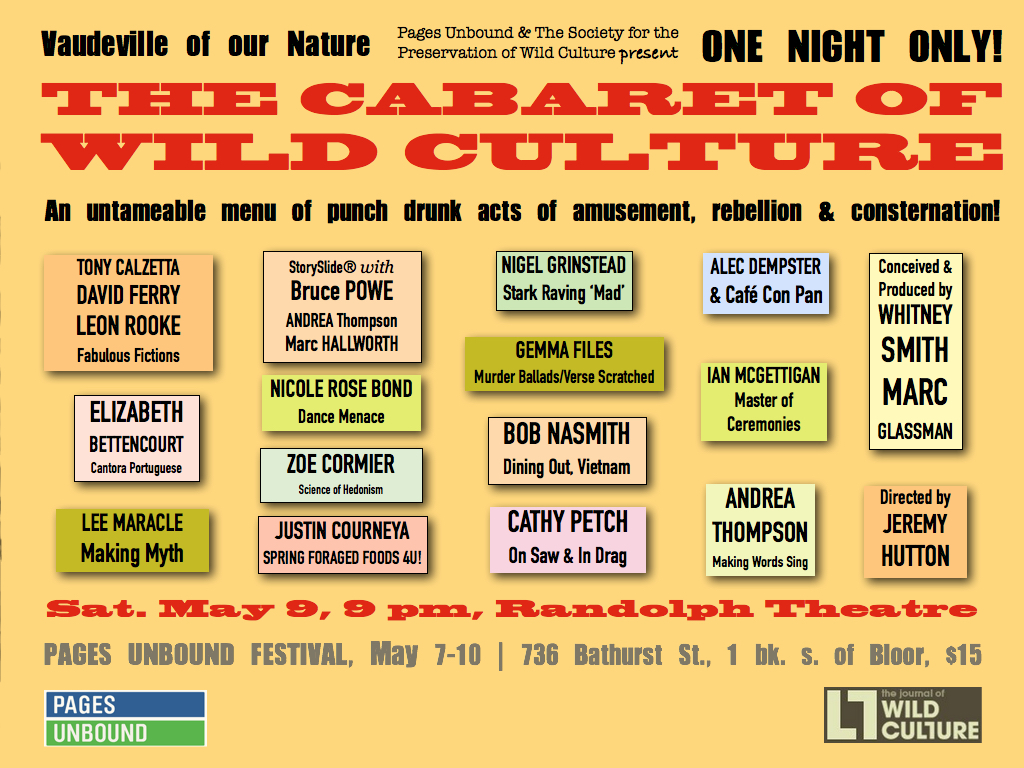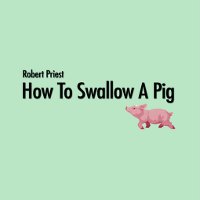 28 November 2013
Speaking of Wild Culture
The SPWC welcomed Canadian poet and songwriter Robert Priest during his European tour promoting a new children's poetry book, How to Swallow a Pig. Robert read and sang, and introduced us to two London poets, Greta Bellamacina, author of the recently published To December — A Devotion to She, and John Paul O'Neill, founder of Farrago Poetry and the longest running poetry slam in Europe.
The Table Café served a delicious organic porcine offering, in honour of the book, testament to their culinary inspiration. The Table Café particpates in the St Mungo's Putting Down Roots scheme and Capital Growth.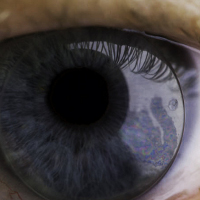 6th November 2013
Consciousness Beyond the Individual
LONDON: Is our experience of consciousness limited to the individual brain or is it something prior/external? TheSPWC presents an evening of discussion and debate about the nature of consciousness, bringing together perspectives from art, neuroscience and parapsychology in order to interrogate our understanding of this most ancient of questions. Featuring: out-of-body experience expert Graham Nicholls; science writer Anthony Peake; poet, philosopher and neuroscientist Raymond Tallis; philosopher Stephen Law; Editor of The Skeptic, Deborah Hyde; and neruoscientist Jane Aspell. jWC Editor, Tom Jeffreys, chairs.
 

7th - 21st October 2013
The Visionary Imagemaker Prepares
TORONTO: Cycle through 5 requisite roles in a team: art director/image artist, photographer, stylist, model & general assistant/model to create your ideal high quality images for exhibition or publication. Pro-equipped studio and location work. The Journal of Wild Culture will be used as the experimental publishing platform. For the professional artist or aspiring amateur. No qualifications required. Gibraltar Point, Toronto Island, Toronto, Ontario. 2 weeks: $950 with accommodation (self-directed kitchen).



5th & 6th October 2013
Grass Routes
LONDON: As part of the Art Licks Weekend, the SPWC are hosting Grass Routes - a series of artist/poet-led walking tours around Peckham taking in hidden elements of the area's history and architecture, and exploring places where nature peeps through uninvited. Each walk lasts approximately 2 hours and features poetry readings, participatory activities, discussion, collection, creation, performance and some practical "naturing" which may well take the form of low-energy manual labour. Featuring Edmund Hardy, Mendoza, Camilla Nelson and James Wilkes.
 

28th September 2013
Don Valley Walk
TORONTO: A group-guided Wild Culture Walk through the Don Valley. That means we all pitch in to inform, entertain, and introduce ourselves to each other and one of the beloved ravines of Toronto. Ad hoc witnessing of interesting things most encouraged! Feel free to bring a bit of knowledge you might dispense. A sustaining snack, sandwich or drink might also be useful. Children and animals on leashes welcome. If there's a theme it's how we can all become more intimate with the wild culture of our city. The purpose of the walk is to be outdoors, get some good exercise and meet some new people with common interests who love walking and nature.
 

28th September 2013
Art and/as Activism
LONDON: As part of Not a Drop, a new two-day multidisciplinary arts festival taking place in the atmospheric warehouse surrounds of 47/49 Tanner Street in Bermondsey, jWC's Editor Tom Jeffreys is giving a short talk about the co-option of art under the auspices of activism and/or communication. Not a Drop has been conceived to address some of the multiple social, political and ecological issues associated with water, and brings together more than 50 artists, as well as a network of ecologists and campaigners, including BLUE Marine Foundation, Greenpeace, Waterwise, and London Wildlife Trust.
 

25th September 2013
Playing with Perception
LONDON: This September Kerry Brewer's incredible paintings are on display at The Unity Gallery in Clerkenwell. Supplementing the exhibition is a series of events, one of which sees jWC's Editor Tom Jeffreys facilitating an art-science discussion between Brewer herself and neurobiologist Colin Blakemore, Professor of Neuroscience and Philosophy at the University of London. Perception is at the heart of the work of both Brewer and Blakemore, and this is a unique opportunity to discuss the overlaps between two apparently very different approaches to the subject.
 

2nd - 16th September 2013
Publishing Online for Impact
TORONTO: Non-fiction writers, photographers and illustrators work under the supervision of The Journal of Wild Culture publisher/editor-in-chief to hone their works for online publication, with possible collaboration with complementary artists (i.e., a writer and illustrator produce a piece together). The residency will finish with a Cabaret of Wild Culture, a talent show put on by the participants and local artists. Gibraltar Point Centre for the Arts, Toronto. 2 weeks: $840 with accommodation (self-directed kitchen).



9th August 2013
Art With/In Nature
OXFORDSHIRE: Contemporary art is increasingly involving itself in the worlds of science and nature - as witnessed in particular at this year's Venice Biennale. How do the arts function in these contexts and what constitutes 'success'? Can anything really be achieved, or is this simply a strategic response to widespread squeezes in arts budgets? As part of NATURES, a programme of discussion curated by Louise Carver at Wilderness Festival, jWC's Editor Tom Jeffreys discusses the most intriguing contemporary artists working with and in nature today.



July & August 2013
Summer Sunday Walks
TORONTO: Join us for our series of 2 1/2-hour walking tours (followed by retreat to a local watering hole for some food, drink and talk) that trace the distinct geography of certain areas of Toronto. These 'Landscape Readings' combine different ways of looking at the built and unbuilt environment of the city from various perspectives: political and social history, commerce & economics, ecology & earth sciences, meteorology, urban planning & architecture, transportation, and of course culture in its various forms encountered along the way. 2 pm, July 14th, 28th; $15, $10 with an SPWC membership card.



9th July 2013
Speaking of Wild Culture . . . In Search of the Perfect (or Artificial) Lawn
TORONTO: Join us for a conversation between author Michael Dean and master gardener Gene Threndyle as they explore how grass cultivated into lawns is perceived, experienced, adored or snubbed, plus other a survey of other notions we have about this staple of nature, so close at foot. Appearing on The Journal of Wild Culture online on July 2: an excerpt from a new edition of Michael's, "In Search of the Perfect Lawn"; and on July 4: Gene's article, "Lawns of Grass". 6:30 pm for the talk at 7, followed by Q & A and discussion till 8. Victory CaĎ, 581 Markham St., just south of Bloor.



21st June 2013
Garden Solstice Fête
TORONTO: Shoshonah MacKay and Gene Threndyle in association with Whitney Smith and the SPWC present a garden solstice fête, featuring on-site wood-fired rosemary olive focassia bread, roasted garlic scapes, petit spuds, midnight vegetarian chili avec Monterey Jack cheese, green onions and creme fraiche. Plus, music! Delighful and surprising performances, all live, all the summer night long. 900 Queen Street West, at Crawford Street, Toronto. Dress up fancy! Cash bar.



11th June 2013
Speaking of Wild Culture…The War on Scarcity
TORONTO: Why are James Lovelock and Amory Lovins arguing? Which is the more wicked problem: climate change or peak oil? Solutions depend on how we frame our problems, and some problems can't be seen clearly in the old frames. In a new essay for The Journal of Wild Culture, Chris Lowry offers a fresh perspective on abundance in the coming age of peak everything. Join us for a short talk and open discussion about what is really going on, and how to re-imagine the future. The Journal Of Wild Culture's Publisher/Editor-in-Chief Whitney Smith moderates.



17th May 2013
Café of Wild Culture
TORONTO: In collaboration with Artscape Lodge, the Toronto chapter of the Society for the Preservation of Wild Culture presents a new vaudeville offering comprising short acts of no more than six minutes each. Toasting the present wild bounty in the forest, and time past – 60 years ago to be exact, May 17, 1953 – guests are invited to express themselves sartorially in becoming themes of the period. jWC Publisher/Editor-in-Chief Whitney Smith hosts a broad variety of performances. A drinks reception follows the show, then a bonfire on the beach of Lake Ontario.



1st – 2nd May 2013
Cooking Up the Left-Overs
LONDON: Have you got a half-finished short story festering away in a corner of your laptop? A brilliant feature article that nobody wants to publish? A pile of poetry or an old opinion piece? Then take this chance to revisit and re-evaluate; to make use of all those editorial left-overs. As part of the Re:THINK festival, organised by innovative charity 3Space, jWC Editor Tom Jeffreys is hosting a series of free editorial workshops, with the resulting pieces to be published in the Journal.



June – December 2012
Match & Kindling
LONDON: A weekly series of open editorial meetings, in which anybody could come along and discuss their ideas about wild culture, with the aim of producing something – features, fiction, illustration or photography – for publication in the Journal. Some weeks featured specially invited guests, including animal collectives expert Diamanto Mamuneas; photographer Tom Medwell; sea ice physicist Till Wagner; UFO film-maker Tim Coleman; water policy research officer Nathaniel Mason; and scientist, sailor and adventurer Lucy Gilliam.