Wild Culture Diary - September 2013
Standfirst
In the latest instalment of the series, we select our pick of the best events taking place across the world in the month ahead.
Body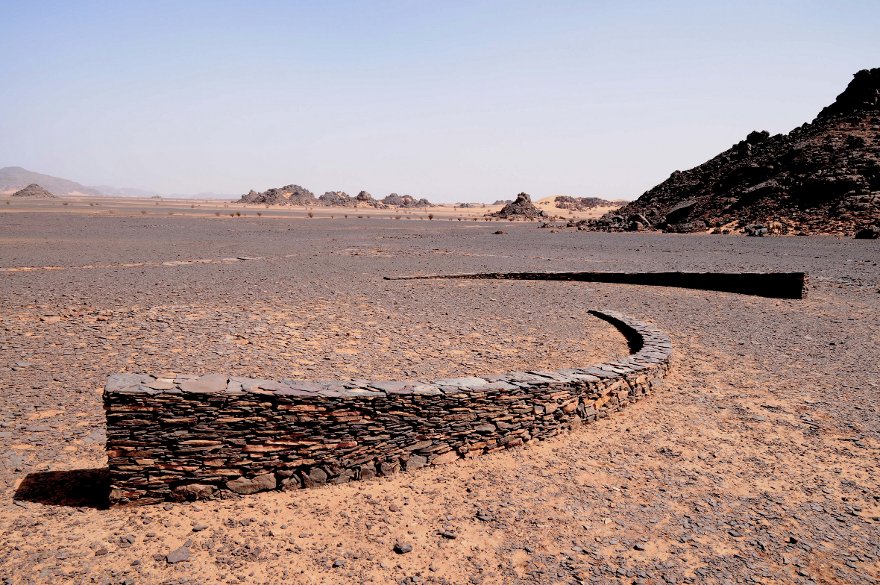 From 4th September
Made, Unmade
LONDON: The fabulous Wapping Project – a restaurant and arts space housed in what used to be the Wapping Hydraulic Power Station – plays host this month to Made, Unmade, a film installation by contemporary artist Julie Brook. Brook has spent the last twenty years roaming around in some of the world's most remote landscapes, creating ephemeral sculptural interventions out of the earth itself. The resulting film documents Brook's meticulous and seemingly futile activities in the mountains of south west Libya and semi-desert of north west Namibia.



4th September
Seed Saving
TORONTO: This September sees the Toronto chapter of the Transition Towns movement holding a special seed-sharing workshop at the Toronto Tool Library. With an increasingly urbanised population and seeds now subject to stringent corporate control mechanisms, the ancient skill of seed-saving had been largely forgotten. The workshop gives examples of easy seeds for beginners and more advanced projects as well as discussions about pollination and the current bee crisis, and introductions to various seed exchange networks.



10th September
Translocation in Species Conservation
LONDON: The great UK success story of recent years may have been the Red Kite in southern England, but success rates for species reintroduction remain poor.  But many believe it to be a key strategy in the future of species conservation; hence the formation in 2012 of the Reintroduction Specialist Group (RSG) who have organised this September's evening event at London Zoo. A global scope combines with a local focus as discussion ranges from "assisted colonization" to the proposed rewilding of Scotland.



13th – 15th September
Over the Moon Festival
HAILSHAM: Launched in 2012, Over the Moon is a family-friendly, eco-focused festival taking place in East Sussex and "powered on a combination of solar power, vegetable oil, people and a generous helping of love". This year's theme is 'Circus of Dreams' and sees a wide range of music across three main stages – headed up by the utterly wonderful Hackney Colliery Band. Plus, there's a host of amazing workshops where you learn lost skills like flintknapping, bushcraft, and blacksmithery.



16th – 28th September
Have Love (Whoa Baby) Will Travel
LONDON: The incomparably brilliant Kerry Brewer has her first solo show since 2010 at Unity in Clerkenwell this month. Brewer is one of the most technically exciting painters around today, using layer upon layer of glaze to gradually mask and conceal the composition's original narrative. From darkly shimmering depths to slowly emergent moments of revelation and apparent understanding: Brewer manipulates the loopholes in our perception, identified by modern neuroscience since the 1960s. These are paintings that demand and reward extended viewing. Brewer also has an exhibition of drawings at Arcadia Cerri in Shepherd's Bush.



19th September
West North East launch
SHEFFIELD: A night of two firsts at the Shakespeare's on Gibraltar Street this September: a first hardback book by the brilliant Longbarrow Press, which is also the first full-length poetry book by Matthew Clegg (whose work may have graced these very pages not so long ago). West North East is a book in three parts, each responding in different ways to ideas of crisis and crossing. The evening sees readings from, among others, Angelina Ayers, Fay Musselwhite and Helen Mort (another jWC contributor!).



From 19th September
Field Work
MILAN: One of London's most distinctive and exciting painters reveals a whole host of new work at Edward Cutler Gallery in Milan this month. From what we can tell, Stark is continuing some of the symbolism set up in the quasi-utopian Apiculture series, but more subtly, and with a focus that's shifted away from the panoramic overview towards the domestic and the personal. From hi-tech labs to domestic agriculture and the cryptically titled post-lapsarian suburbia of University, this is both pressingly immediately and tantalisingly opaque. Perhaps Stark's strongest show yet.



From 20th September
Behind Closed Doors
NEW YORK: The first major exhibition ever in the United States to explore the private lives of Spain's New World elite from the fifteenth to the nineteenth century. Opening at the Brooklyn Museum this February before touring to New Mexico, Louisiana and Florida, the exhibition comprises around 160 paintings, sculptures and other objects (from both the Museum's own collections and various institutional and private loans) to explore the relationship between luxury objects and wealth, taste, race and status.



22nd September
Wild Cultures
BERLIN: Innovative multi-disciplinary arts, food and events space Agora plays host this September to a fermentation workshop with the very appealing  title of 'Wild Cultures'. Hosted by creative art/food duo Mak Maak (aka artist Anne duk hee Jordan and food systems planner Lynn  Peemoeller), the workshop focuses on traditional Korean and Ethiopian fermentation methods to make kimchi, vinegar, te'j (an Ethiopian honey wine) and injera (traditional Ethiopian flat bread made with teff, a species of lovegrass).
Image credit: Julie Brook, 2 Curved Rising Lines, Jebel Acacus, SW Libya