Cartographies of Life and Death
Standfirst
LONDON: Ahead of a major exhibition celebrating the bicentenary of the birth of John Snow, Tom Jeffreys talks to some of the artists and scientists involved in the project.
Body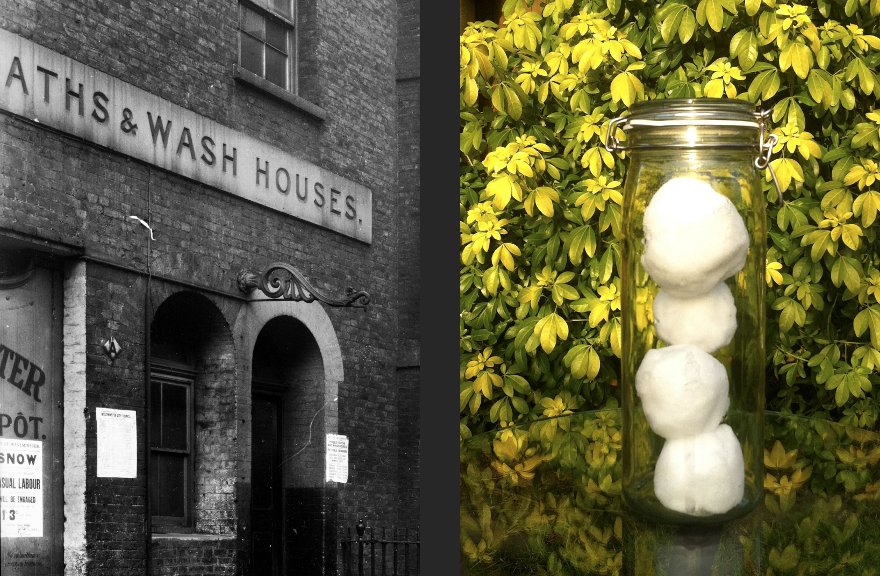 On the 15th March it is exactly 200 years since the birth of John Snow. One of the first exponents of anaesthesia (he famously administered chloroform to Queen Victoria when she gave birth to Leopold and Beatrice) Snow is nonetheless best known for his work in tracing the source of an 1854 cholera outbreak in London right back to a single water pump on Broad Street in Soho. In doing so, Snow relied not simply on his training as a surgeon, or official death reports; he also brought together a number of different approaches – walking the streets, interviewing local residents, making maps.
This pioneering interdisciplinary approach to public health marked the origins of epidemiology as a science in its own right, and it is this approach which lies at the heart of Cartographies of Life and Death, a collaborative art-science project that opens next week to celebrate Snow's bicentenary. Taking place at the London School of Hygiene and Tropical Medicine LSHTH) as well as at various locations across Soho, the project, produced in partnership with Central Saint Martins (CSM), consists of an exhibition of specially commissioned contemporary artworks, supplemented by a host of other goings-on. Highlights include lectures, street performances, and even a pop-up bar where artist Amy Sharrocks will be serving cocktails made of water.
"So much interdisciplinary knowledge came together in the cholera story," explains curator Julie Hill of art-science facilitators Artakt (part of CSM), "and we really wanted that to be reflected in Cartographies of Life and Death." We're sitting in one of the many foyers in the rather labyrinthine LSHTM, discussing the life of John Snow and the forthcoming celebrations. With us are artist Anne Eggebert, who curated the brilliant Topophobia at Danielle Arnaud last year and whose work features prominently in the project, and Chris Grundy, a lecturer in geographical information systems (GIS) in the school's Department of Social and Environmental Health Research.
The conversation spans all manner of different topics – from levels of radiation in bottled water to the links between tin and arsenic, Victorian sewer systems to converting scientific evidence into policy – but a large part of the discussion is about access to knowledge. As Grundy points out, lending his expertise to a project of this kind is "not that dissimilar to the movement in modern academia towards public engagement and knowledge transfer." Scientists these days are increasingly reaching outside of their institutions: Grundy for example has done lots of work in schools, with ten year-olds right up to A-Level students. "It's no longer simply enough to be publishing in academic journals," he says. Hill agrees, arguing that what art can do in this context is to "open up public and non-specialist audiences and help to demystify scientific knowledge".
To this end, they've enlisted experts in fields as diverse as cartography, medical history, hydrology, tarot reading and opera singing . . .
This process of exchange is being dramatised by Eggebert through a series of lectures and performances taking place on the streets of Soho. Just as, for Snow, the streets were an incredibly fertile source of information, so Eggebert, in collaboration with Sarah Cole, is interested in "the idea of returning knowledge to the streets", in somehow "redispersing, redistributing knowledge". To this end, they've enlisted experts in fields as diverse as cartography, medical history, hydrology, tarot reading and opera singing to inform and intrigue local residents and passers-by.

This exploration of information exchange finds its centre in the aesthetics and functions of mapping. The exhibition includes rare, historical items from the school's archives, as well as, excitingly, the second edition of John Snow's famous Broad Street cholera map, which was produced after the outbreak to prove the correlation between cases of the disease and access to water. In addition, the show is accompanied by a printed map and mobile app to place visitors in the role of medical detective, whilst the work of both Grundy and Eggebert is also heavily involved with mapping. Grundy describes the work of Médecins Sans Frontières on the recent cholera outbreak in Haiti, which saw some 19,000 cases. Using GIS, epidemiologists were able to track the exact source of the outbreak – a UN peacekeeping soldier brought over from Kathmandu.

Eggebert's work, meanwhile, draws on Google Maps to create exquisitely detailed pencil drawings of modern-day cholera outbreaks across the world. As she points out, "maps are an extremely important way of getting information across". But it's also more complicated than that: maps, according to Eggebert, are "an uncomfortable distancing device", tools which seem to cut us off from the need for direct experience and interaction. So often, says Eggebert, "we find ourselves floating over the surface of the globe".

With the rise of sites like Foursquare and Facebook, the idea of map as mediator is becoming increasingly confused. "We're much more a part of maps now," Grundy notes, ingrained within these systems of control and understanding. Ironically, he also points out that due to the concurrent increase in concern over confidentiality (especially in the field of public health) the famous Broad Street map would today be illegal. "There will never be another John Snow map," he declares. At least then, we still have the original, on display at the London School of Hygiene and Tropical Medicine as part of Cartographies of Life and Death.


Cartographies of Life and Death is at the London School of Hygiene and Tropical Medicine from 13th March to 17th April 2013. The exhibition is being supplemented by a full programme of events and screenings.

www.johnsnow.org.uk
http://www.artakt.co.uk
http://www.anne-eggebert.com