Standfirst
On the 60th anniversary of the coronation of Queen Elizabeth II, Canadian documentary-maker Tim Wilson revisits a magical, not quite "multimedia", memento of the day.
Body

Before Instagrams and animated gifs, before video games, before even television (at least in our house in a provincial city on the Canadian prairies), I had an unforgettable taste of total, 3-D immersion – in paper. The 'Picture Post' Coronation Peep-Show Book, by the distinguished British photographer Edwin Smith and his wife Olive Cook (pub. Hulton Press), rendered the soaring vaults and vistas of Westminster Abbey in a brightly coloured concertina of pliable pomp and circumstance.
 
The peep-show book was only one of the many pieces of Royal flotsam around the house. Both my father and grandfather had served in England during the World Wars, my mother was born in Queen's Gate, Kensington, and as a result my brothers and I were all brought up as dutiful colonial choristers in the outposts of Anglican empire. To this day, I cannot hear the coronation anthem Zadok the Priest without leaping loudly in.
With six planes of view ("how close to the front was your pew, dear?"), and the bellows extending half a yard, the peepshow book opened with an instruction that "your eye be applied with the utmost curiosity to the peephole. Unless the nose scrapes the paper, you are missing something!"

I didn't miss a thing. To the point where I've often wondered, as a film director now myself, whether my admiration for the uncanny camera angles that the BBC manages to find for big events in the Abbey didn't stem from those moments of childhood reverie. Or from another moment of "utmost curiosity", when I first toured Westminster Hall in my 20s. The guide was telling us of how Henry VIII, an avid tennis player, had vigorously thwacked one of his wooden balls — something of a potent royal metaphor — up into the rafters where it lodged, unretrieved, for 400 years. Now there's a Peep Show.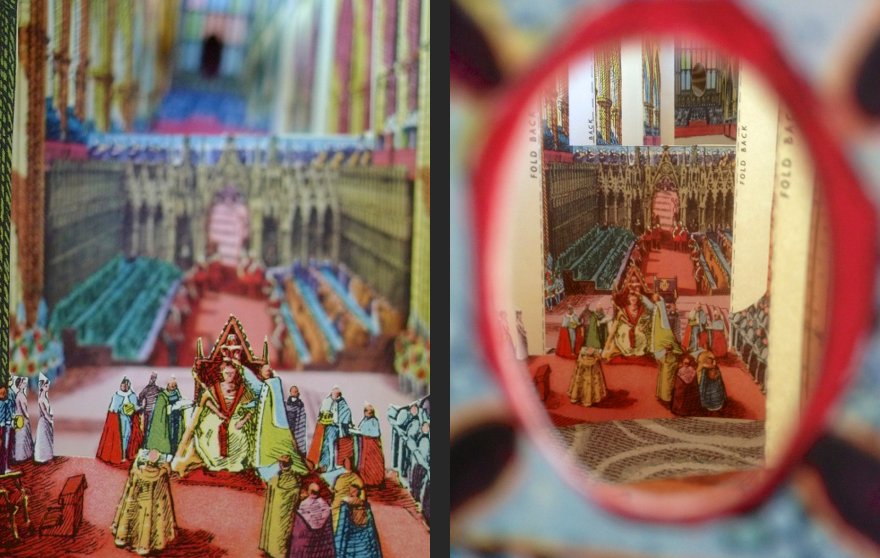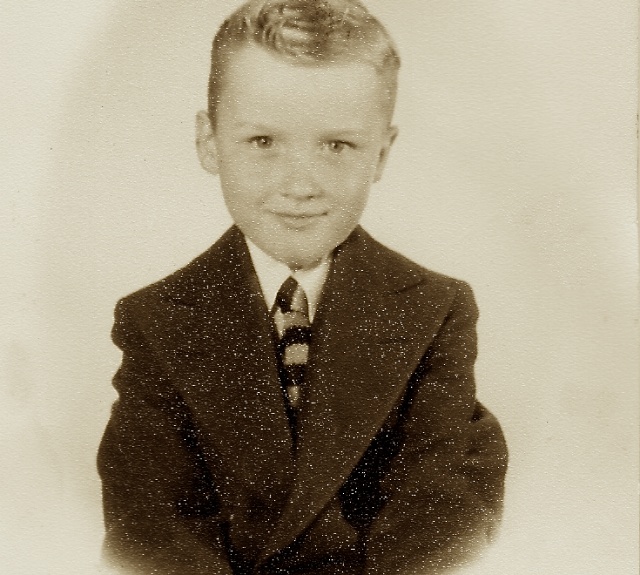 the author as a fledgling peeper
In his many documentaries for CBC Radio and Television, Tim Wilson has explored, amongst other things: the inspired bad taste of art and architecture in the Third Reich; the origins of the Gaia Hypothesis — the earth as a single cell; the genius of Gregorian chant; the mythopoetic men's movement (which he also wrote about for Wild Culture); a cultural history of the Titanic ; and the metaphysical meanings of Noise. His film Griefwalker, produced by The National Film Board of Canada, examines his own and his generation's denial of death. Tim lives in an idyllic village in southwestern Nova Scotia, where he is documenting the reclaiming of traditional paths by the Bear River Mi'Kmaq First Nation.  www.personamedia.com