Masimba Kadzirange (1971-2015)
Standfirst
We hear too much of the famous and celebrated who have passed but had little importance in our local day to day lives, while in contrast, certain true individuals who live in our neighbourhoods exert much more bearing on what our communities become. By the sheer force of his talent, character and muted leadership, Masimba Kadzirange was one of those indelible personalities in a vital local scene. James Cullingham hears from people who were touched and changed by him.
Body

TORONTO — He was a large man approaching middle age who often travelled across Toronto on the all night bus reading a book about music or African culture. Usually he would have a shoulder bag carrying up to 60 vinyl LPs. Masimba Kadzirange, or Son of S.O.U.L. (the acronym for 'source of undying love') was a DJ, broadcaster, promoter and obsessive vinyl collector — or "crate digger" as such aficionados are known in hip-hop culture. For over 25 years, he was a fixture of the Toronto hip-hop scene appearing at the trendiest clubs and parties. But also, perhaps more importantly, at community events for organisations such as the Jamaican Canadian Association to promote peace and harmony in the sometimes tense neighbourhoods of suburban Toronto.
"He was a conductor to your life," explained Toronto promoter David 'Click' Cox, Kadzigange's friend and colleague. "There are lots of people in their 30s and 40s now who grew up with the music they heard because Sims played it. His music is the music of their lives."
As a DJ at parties in the Queen and John area of downtown Toronto in the 1990s, Kadzirange, who died on August 31 at 44, touched the lives of countless artists, music enthusiasts and dancers. Crowds delighted in his signature move of wiping vinyl under his arm and his wry smile as his musical selections sent them soaring. Kadzirange carried the torch of hip-hop throughout the Toronto area at live events, on radio, on the Internet and in all the clubs and record shops that are the special haunts of the culture's zealots. He was a highly sought after at clubs like Gypsy Co-op, Octopus Lounge, The Reverb, Roxy Blu and The Rivoli. He established a following on radio on many programs including CHRY's "Dusty Fingers" as well as the now defunct CKLN's "Soul Diggers" and "On the Strength." In recent years, Kadzirange was active in social media and podcasts devoted to hip-hop.
I didn't feel like a surrounding or an eye-piece. I could just show up, feel protected and nerd out about music.             
As a DJ, Kadzirange was renowned for his broad and often surprising playlists, "He knew how to find rare gems. He'd always play something where people would say, 'What was that?" recalled Cox. His music veered from the foundations of Brooklyn hip-hop, to classic R'n'B and doses of James Brown and Fela Kuti. Kadzirange is remembered for his kindness, unparalleled skill as a 'turntablist', a tremendously broad knowledge of music and an uncanny ability to blend together different sounds in sets that kept dance floors hopping. "He was kind of like Yoda", said Jazz-FM broadcaster Garvia Bailey. "He was a stalwart of the scene, always calm and smiling."
Kadzirange made perhaps his final trip from downtown at the The Rivoli in Queen Street West in the wee hours of August 23, after a performance by another friend, the rhythm and blues singer, Ivana Santilli, now a solo artist and formerly keyboardist with Bass is Base. A week later Masimba Kadzirange died in his sleep of natural causes at the Scarborough apartment he shared with his mother. Family friends have learned that Kadzirange most likely suffered a heart attack or stroke but a final report from medical authorities has yet to be released.
The night before his death Kadzirange called a friend saying that he was having trouble breathing, but as he began to feel better, decided not to seek medical attention. Kadzirange was planning to return to the University of Toronto this autumn to continue in health studies. Friends were happy that he had begun to branch out into a new field to complement his love of music.
Masimba Kadzirange was born in Montreal. His father Wilfred, who died in the last five years, was from Zimbabwe. His mother Maria came from Trinidad. As a boy, Masimba Kadzirange moved with his family to Zimbabwe. He returned to Canada in his twenties and settled in Scarborough with his parents. Kadzirange continued living with his mother after his father's death. He had a few long-term relationships with women but had been single for the last 4-5 years.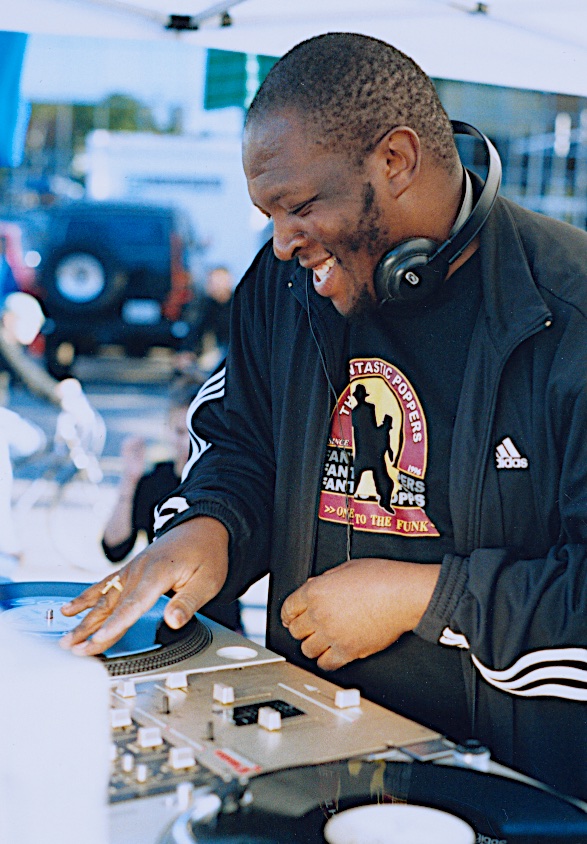 Kadzirange was inspired by his African and Caribbean heritage. "He was a proud black man," said Cox. "He was very aware of his elders, his ancestors and their spirits. I think that's why he walked with a certain love in his heart and respect for everyone." Kadzirange's cultural knowledge and DJ skills once took him to New York to perform at an event hosted by Afrika Bambaataa, a foundational figure in hip-hop culture and leader of the Universal Zulu Nation, a hip-hop influenced spiritual and community organization to which Kadzirange belonged.
Santilli recalled their first meeting at parties when she was a teenager in the 90s, "I was the Italian girl from Downsview. He was a perfect gentleman. He didn't hit on me. I didn't feel like a surrounding or an eye-piece. I could just show up, feel protected and nerd out about music."
Jonathan Ramos, an event promoter with Ink Entertainment who sometimes booked Kadzirange stated that Toronto hip-hop circles were shocked by the unexpected death of its peace loving advocate. "He was a big man, but gentle and without braggadocio," remembered Ramos. Ramos also paid tribute to a self-taught musicologist who was familiar with "all the key elements of Hip-Hop culture — DJing, rapping, break dancing and graffiti." Kadzigange often performed at Manifesto, Toronto's annual festival of hip-hop culture.
Rana Chatterjee, one time Toronto DJ and now advertising copywriter and producer of the hip-hop podcast "Cratery",  saw Kadzirange as an educator and mentor for younger artists. "Hip-hop culture can be secretive," explained Chatterjee, "but Masimba was very open about technical aspects of DJing and new places to find records." Oscar Betancourt, known to partiers as DJ Grouch, explained that his friend Kadzirange was able to navigate his way among the diverse strands of Toronto hip-hop initially derived from its Brooklyn roots and then shaped into unique form by African Canadian, Caribbean, Asian and Hispanic influences in the greater Toronto area. "He was a deep thinker, very interested in spirituality whether it was black, white or Asian," Betancourt remembered. Ramos asserted that Kadzirange was "very Toronto" in his inclusive approach to community and music.
He used to say 'mother-father' instead of what the rest of us would say.         
As most DJs moved away from vinyl and began to perform with lap-tops and other digital audio devices, Kadzirange continued his love affair with LPs. Chatterjee said Kadzirange's room at his Scarborough apartment "was kind of crazy. There was a bed, records in crates and on shelves, and turntables. That was it. Vinyl was his only vice."
Like his other friends Chatterjee marvelled that Kadzirange did not smoke or drink, even though he worked the party circuit. "He didn't even cuss," said Chatterjee. "He used to say 'mother-father' instead of what the rest of us would say." Ramos remembered, "He went to parties, but he didn't party." Cox said Masimba was unfailingly positive. He never heard Kadzirange complain even when they shared that long bus ride back to Scarborough at 4 am after a party downtown because neither owned a car.
Some friends began to have concerns about Kadzirange's well being in his final months. Toronto DJ Davee Ki said, "He had withdrawn from some engagements" over the summer. Zoé Afime, a sound engineer who shared a "brother and sister relationship" with Kadzirange, said that shortly before his death, her friend Kadzirange had mentioned to her that there was something "they needed to talk about." Just prior to her August 22nd show at The Rivoli, Ivana Santilli received an email from Kadzirange stating that he would come to her show "if he got enough rest" beforehand. She was unaware of his having any specific health problems, so Santilli was mystified by the remark. After her performance that night, Kadzirange came by the dressing room to congratulate her. As they hugged, Santilli asked him if he got enough rest. "No," he replied.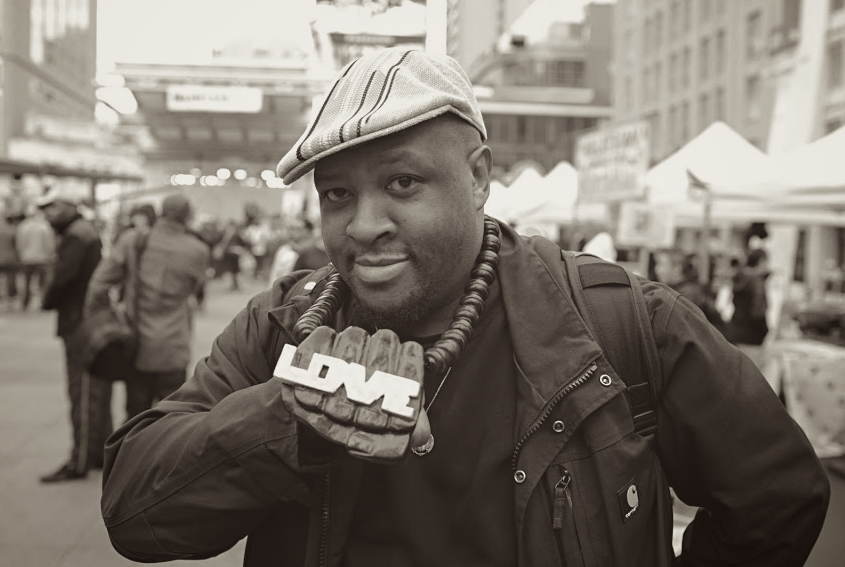 Masimba Kadzirange is remembered as a champion of hip-hop, African Canadian culture and an unfailing supporter of all the artists with whom he crossed paths over a quarter of a century. A cultural milieu is always more than its stars. Kadzirange was a participant, but he was also a supporter. "Even if he wasn't performing he would come," said Zoé Afime. "He would be the first to arrive and the last to leave." A 'scene' relies on the connective tissue of community and the steadfast support of its advocates. In that regard, Kadzirange was a defining figure in a vital aspect of Toronto's diverse, globalized culture.
The Toronto hip-hop community crowd sourced $20,000 for funeral expenses and financial support for Kadzirange's mother, Maria, his surviving family member.
LINKS
A GoFundMe page has been set up to help Kadzirange's mother and family with funeral costs.
https://soundcloud.com/son-of-s-o-u-l
https://www.facebook.com/Brother-Son-Of-SOUL-170391393024572/timeline/
https://www.facebook.com/events/1643449089266599/

JAMES CULLINGHAM is a professor of journalism and history at Seneca College and documentary filmmaker with Tamarack Productions in Toronto. He is executive producer of The Pass System a 2015 documentary about the historic segregation of Canadian First Nation peoples. Cullingham holds a PhD in Canadian and Latin American history. TamarackProductions.com