A Polar Cook's Journal (Recipes included)
Standfirst
Part 3 or our 3-part series on a new book, The Antarctic Book of Cooking & Cleaning. An engaging chef and artist speaks intimately about food and cooking in a very desolate place.
Body
DECEMBER 19, 1995
More typical King George weather. Cloud. Wind. Way too tired to write much. Home from hike to the Drake and Flat Top in time to load the lorry for Canada House. Man, I love their Queen's English, especially Aerology Sasha's—"lorry" describes that dependable old beater perfectly. Six helpers made for short work and all of them tried to teach me Russian: Ilya, Hilltop Sasha, Doc Sasha, Vassiliy, Biologist Vladimir and Sasha Radio. Break for lunch, yummy soup. Discover a feather in my hat. Vassiliy confesses. We communicate partly in English, partly in Spanish and the few Russian words I've learned.
Can't believe these guys and their generosity. At dinner Bio Vlad gave me flash cards he made and a Lenin pin. Pins from Doc Sasha as well. This must be what it's like to be one of the popular girls in class.
My kitchen is shaping up. Sergey gave me a massive pot to heat water, enamel basins to make a triple sink, buckets for recycling, and I stacked some of the wonky veneer cabinets for storage. Fridge and stove arrive tomorrow. Was working tonight when Maxim dropped by with chocolate, Jim Beam and a Moscow Times mug. The chocolate was delicious, but I passed on the mug of whiskey. Happy I did, as I'm conscious of the scandal it could create. He was good company as I set up my pantry. We got into a conversation about how to distill vodka when I told him my plan to collect recipes from all the bases. I asked him if he knew of any edible wilds on the island and got a recipe for the cookbook: sea cabbage salad made with laminaria (fresh kelp).
Maxim also thought of a recipe from the glaciology camp: caipirinhas made with whiskey and lemon instead of cachaça and lime. Love the way he wrote it—he is specific about the brands: Jim Beam or Ballantine's. No doubt he knows his recipe is more whiskey sour than caipirinha, but I guess mixology rules are flexible when stores run low. Soothes the Brazilians as well.
Got to sleep now.
DECEMBER 23, 1995
Pizza night
Custard with rum sauce and candied almonds
Cooking hell. Will I get organized?
Deliver cookies to Chileans
DECEMBER 29, 1995, 2:00 a.m.
Carol, my friend, wish you were here and we could rehash the day.
Lena, Ilya, Radio Sasha, and Dima arrived 12:30 with Scotch to toast Sasha's birthday and I feel included. Ilya has wood-burned two signs for us on weathered planks: a Canada House sign for our door and one for my kitchen, Dietary and Aesthetic Laboratory. It's as if now that John and Sean are here it's okay to see Lena and me socially. Weird but good.
You'd be pleased with John and Sean; they're team players. Sean is pretty upbeat and has slid naturally into the camp manager role, but he could have waited a day or two before plastering all those site maps and work details everywhere, especially not in the dining room.
Stove still acting up. Kitchen walls are blackened, as is anything I bake or roast. Me too. No one knows for sure what is wrong, but we are dealing. Volodya Driver is making a valve in Diesel to control gas flow and Sean has found a passage in Lashly's diary that puts things in a poetic perspective. He had the bright idea of reading it at the beginning of each camp or on an as-needed basis—ours smokes when the wind is in the north.
The ship is very comfortable, there is nothing whatever to grumble about as we live well, sleep warm and nice and have plenty of exercise. The only thing is we are troubled with a smoky stove when the wind is blowing hard. But I think other expeditions have suffered with the same complaint. He never got to the root of this trouble and when the wind was in the South the stove smoked so much that they had to do without it: Not nice in 52° of frost.
    —Under Scott's Command: Lashly's Antarctic Diaries, Discovery Expedition 1901–1904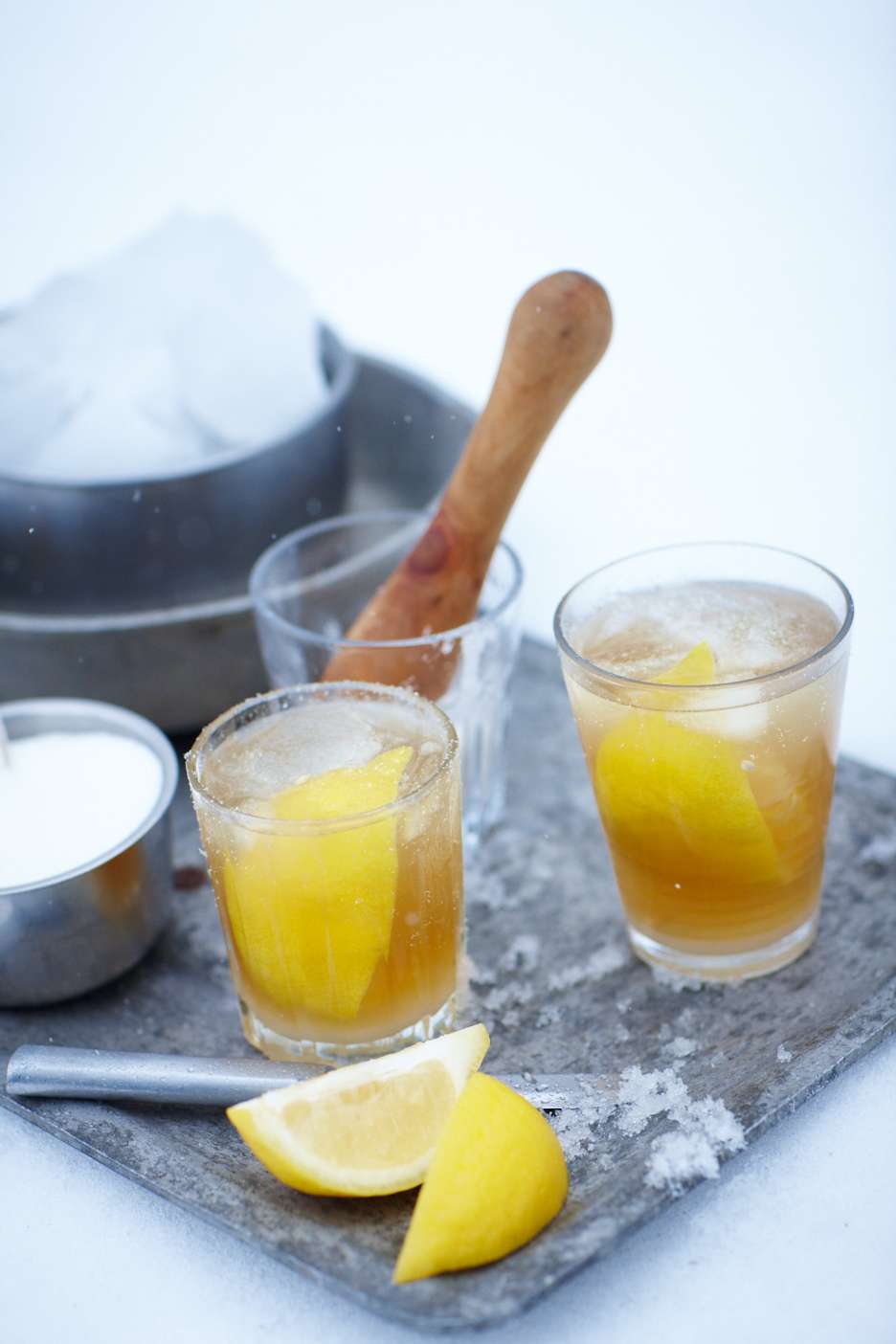 Caipirinha (a Brazilian cocktail made with cachaca, lime or lemon juice,
sugar, and crushed ice) a la Antartica. Photo by Sandy Nicholson.
DECEMBER 26-30
• Camp 2 Debris Collection
• Stoney Bay Areas 2, 3 & 4: mixed waste
• Bellingshausen Areas b1-b3: 1 barrel
It's not so different from what I see at home: you know the bush, where they have done mining or forestry for a while then abandon the camps. It makes you look a little differently at what you've got in your own backyard. —Volunteer on Russian-Canadian Ecological Project, 1995-1996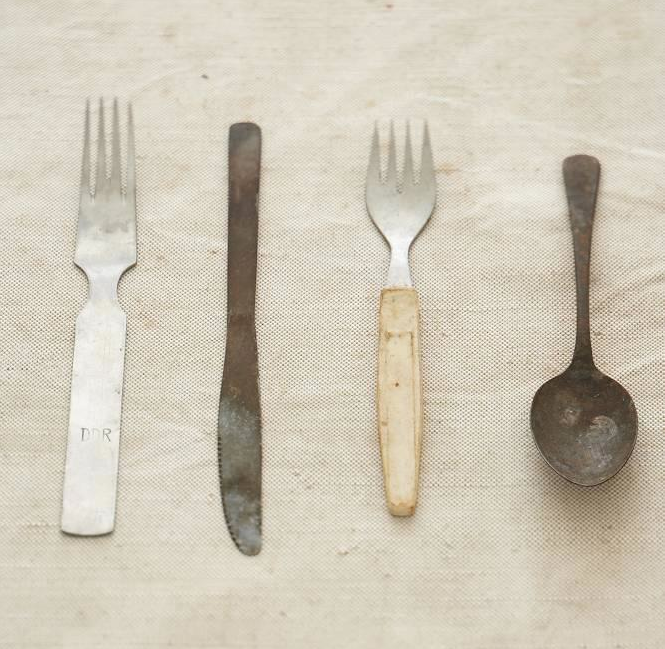 RECIPES FROM AN ANTARCTIC COOKBOOK
CRANBERRY FOOL
The Russians bring enough provisions for a year from home. Cranberries are an obvious choice because they keep well and are a decent source of vitamin C. A gallon jar of cranberries was my muse for this surprisingly luxurious combination.
1 1/2 cups sugar
1 1/2 cups water
3 cups cranberries
2 1/2 cups whipping cream
1 tablespoon sugar
1/4 cup Grand Marnier
Combine the 1 1/2 cups of sugar and water in a mid-sized pot and bring to a boil over medium-high heat, stirring until the sugar dissolves. Add the cranberries and return to a boil briefly, then lower to medium heat and cook, stirring occasionally, until the cranberries have popped, about 10 minutes. Pour into a small bowl, cover and refrigerate.
When the cranberries have completely cooled, whip the cream in a large bowl until it starts to thicken. Beat in the remaining tablespoon of sugar. Add the Grand Marnier and continue beating until the cream holds stiff peaks.
Gently fold 1 1/2 cups of the cranberries into the cream. Alternate layers of cream and reserved cranberries for seams of colour and texture in each glass or bowl. Chill for half an hour before serving.
Makes enough for six to eight people.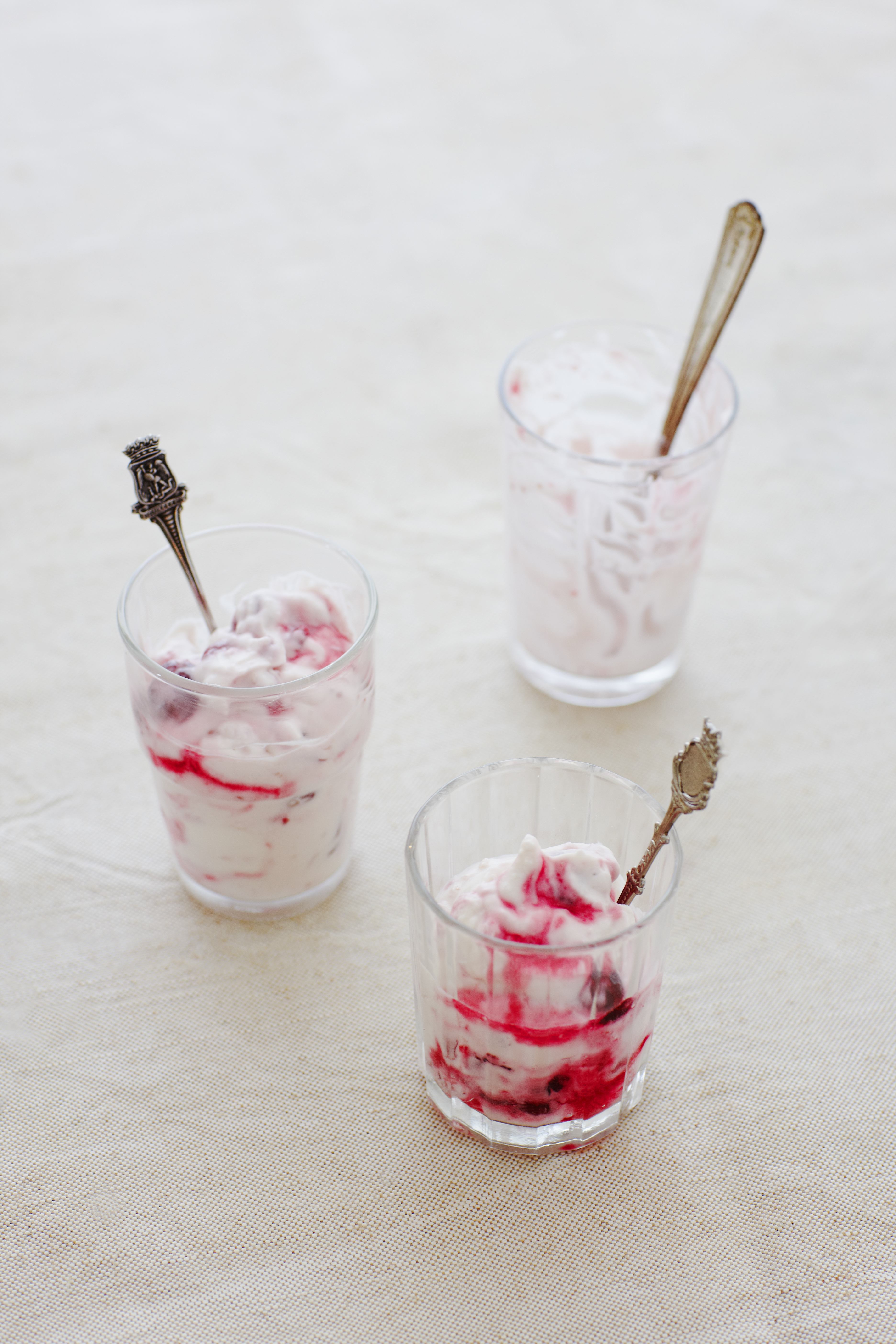 Historic "Wild Food" Recipe. (Note from Carol Devine.) The Madrid Protocol on Environmental Protection (1998) to The Antarctic Treaty bans disruption of flora and fauna in the Antarctic. This means individuals in Antarctica can no longer catch and eat 'wild food' (though at the turn of the century most Antarctic explorers and scientists would have died had they not eaten local foods such as seal, penguins, shags and even their imported Arctic dogs.) Consider substituting seal in this recipe with wild caught sustainable fish or fowl.
RECIPES FOR AN ANTARCTIC COOK
SEAL
(The following two recipes have been summarized from notes prepared at the Falkland Islands Dependencies Survey station at the Argentine Islands, where the writer was cook from 1956–1957. His skill and initiative deserve acclaim amongst a wider circle. We therefore publish a number of his recipes based on local raw materials.)
The meat of young shags, seals and penguins makes excellent eating, but, in the natural state, it is rather too highly flavoured to be palatable. It should therefore be washed thoroughly and hung in the fresh air for a few days, or in the case of shags for a couple of weeks, before cooking. It is further improved by blanching; this consists of putting the meat in cold water, bringing the water to the boil, then removing the meat and washing it.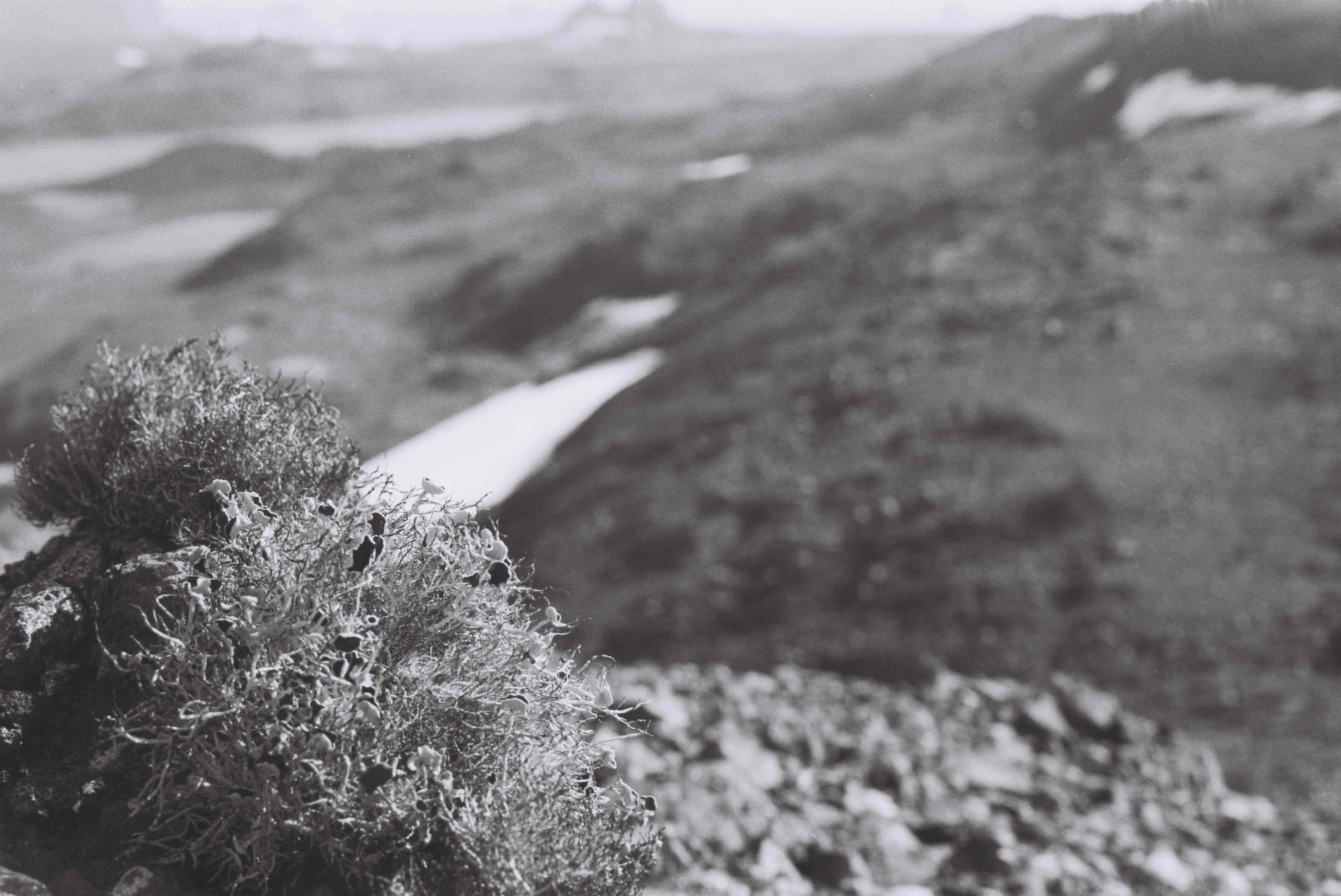 Antarctic moss. Photo by Wendy Trusler.
TOUREDOS OF SEAL PORTUGAISE
Seal meat Sauce: 2 oz. butter
Garnish: Tinned tomatoes, about 1 tablespoon flour
2 per person, tinned peas Tomato Sauce
Slices of fried bread Milk, salt, pepper
Cut meat into round pieces about 1 in. thick, season and fry quickly in butter
To prepare garnish. Heat tomatoes and peas in butter for a few minutes.
To prepare sauce: Melt butter in small saucepan and bring to the boil. Add flour and cook for a few minutes, stirring continuously. Add milk slowly with saucepan away from heat, stirring continuously until sauce reaches required thickness.
Season and flavour with tomato sauce.
Return to stove and re-heat, but do not boil.
Place each piece of meat on a slice of fried bread and garnish with tomatoes and peas. Top each tournedos with tomato sauce and pour remainder of sauce round the tournedos.
(The Polar Record, Vol 9, Cambridge, Scott Polar Research Institute, Edited by L. M. Forbes 1960.)
Read PART ONE & PART TWO of this series.
This article was originally published in The Journal of Wild Culture on July 5, 2014.

WENDY TRUSLER is an interdisciplinary artist, designer, writer and food stylist Wendy was the expedition cook in Antarctica. Balancing a life of food and art for over twenty years Trusler has cooked and catered across Canada and internationally, food styled for film and television and developed an art practice driven by ideas around ecology, continuity and regeneration. Trusler's design practice traces a similar orbit to her artistic impulses as she explores the potential inherent within found materials and reclaimed objects.