Standfirst
LONDON: This June saw the return of the hugely successful Soho Food Feast, with all manner of demonstrations, tastings and cooking contests, featuring a whole host of independent producers. jWC reports from the front-line.
Body

Words: Lucy Gilliam
Images: Tom Medwell

The Soho Food Feast returned for its second year, this time as a two-day extravaganza. The event was staged as a fundraiser for Soho Parish Primary School and brought together some of London's most high-profile and highly-respected chefs, restaurateurs and producers from the area. Throughout the weekend a range of demonstrations, tastings and cooking contests were staged, giving visitors an opportunity to meet some of the biggest names in London food scene in vibrant and family-friendly surroundings.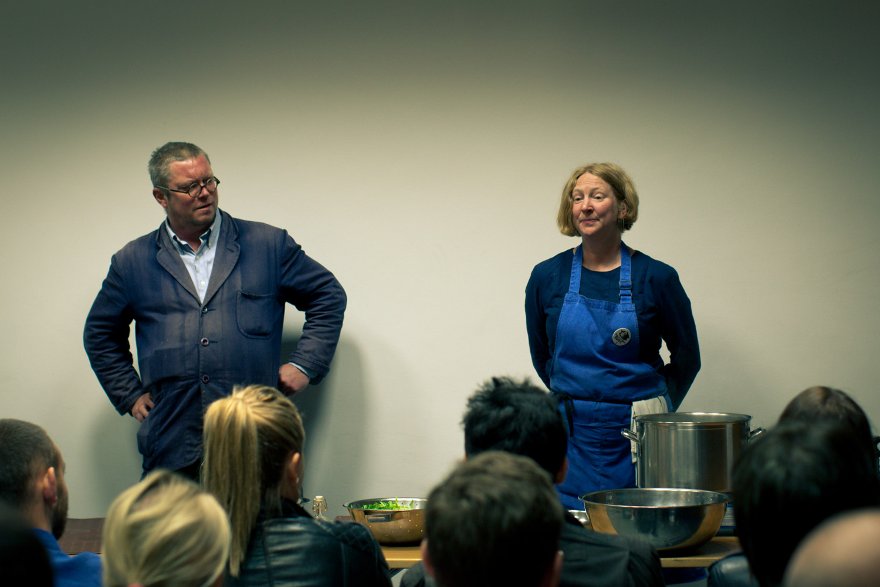 Fergus & Margot Henderson present a form of Jedi Cooking Workshop on how to make pesto cabbage pasta. 'Feel the force and be experimental' says Fergus, founder of St John's restaurant and proponent of nose-to-tail eating. Margot founded Rochelle Canteen and is the leading lady behind the Soho Food Feast concept.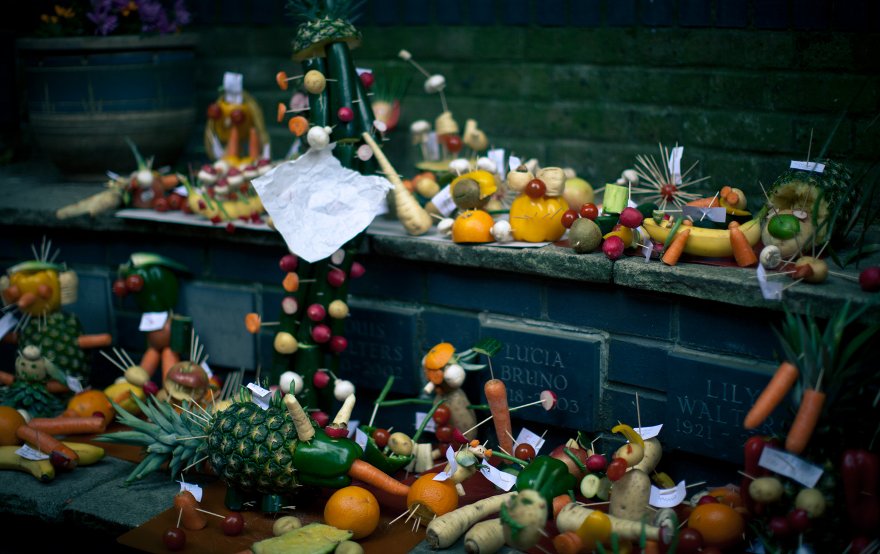 An array of magnificent vegetable sculptures created by the younger participants at the festival. The winning sculpture resembled a 'Dalek' fashioned from the top of a pineapple. Immense creativity!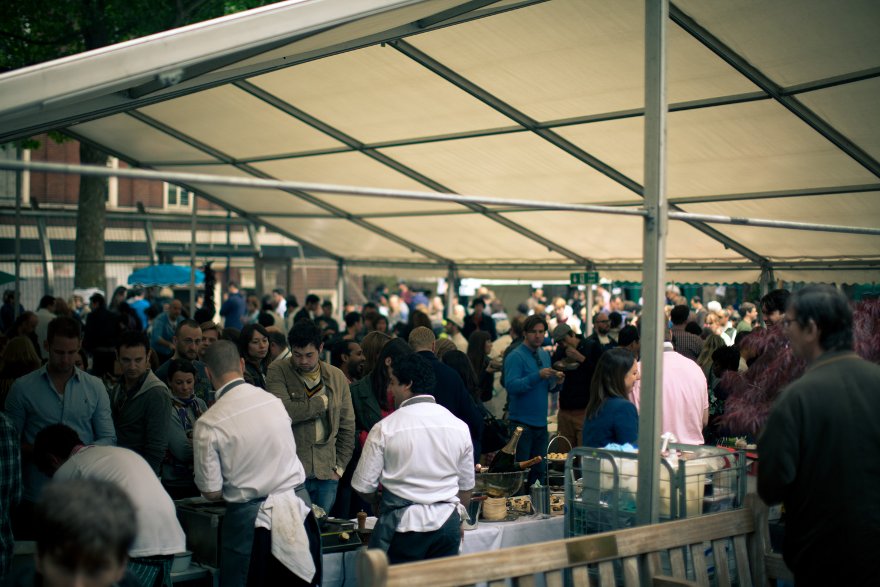 The festival was jammed full of visitors from start to finish as people toured the tables sampling morsels of eye-catching fayre.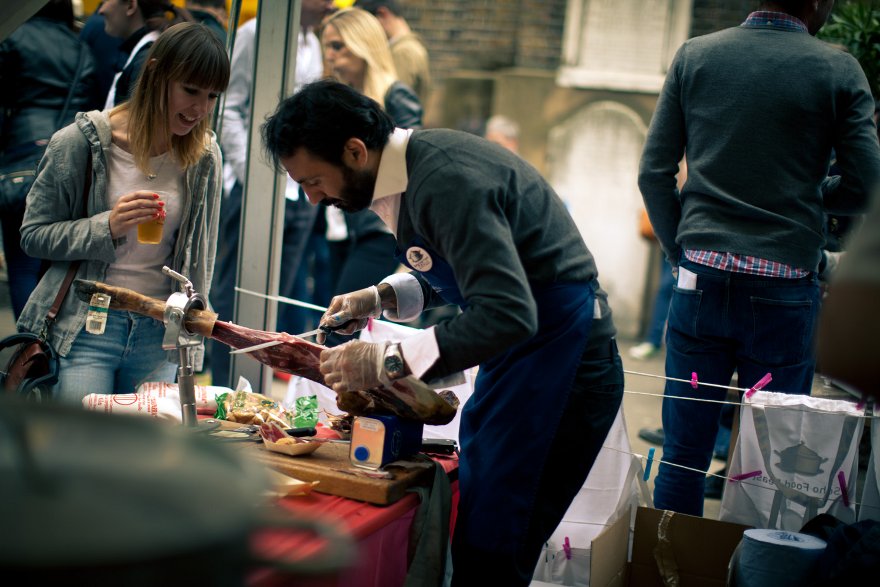 Mario Hiraldo, master carver and ham controller from Brindisa explains the lifestyle behind the long-cured pig legs from sustainable farms in Spain. Each pig has between 1-2.5 hectares of free roaming space to nibble in. The meat is cured for 10-12 days in salt and hung for four years. Every last morsel of pig is used ensuring zero wastage.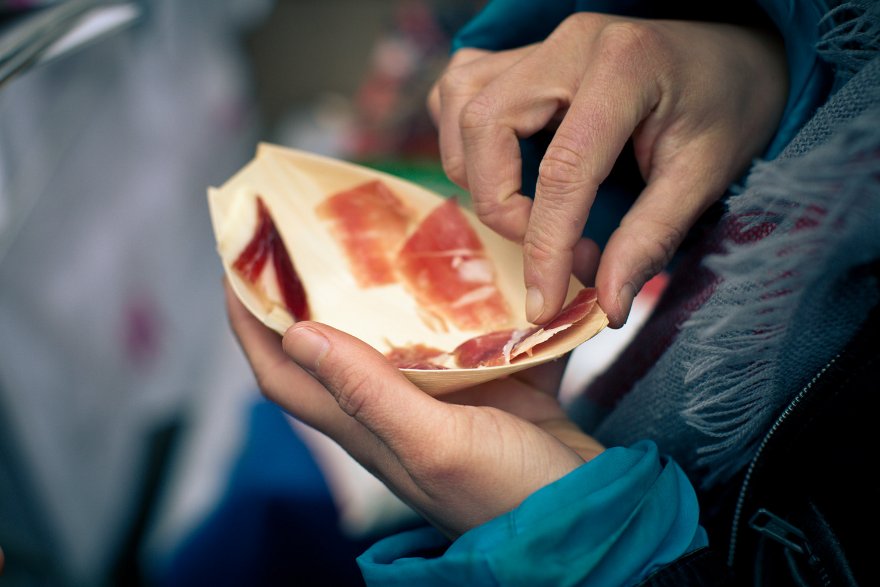 A participant samples each of the different flavours of meat from different areas of the leg. The deep pink is characteristic of an active free range animal.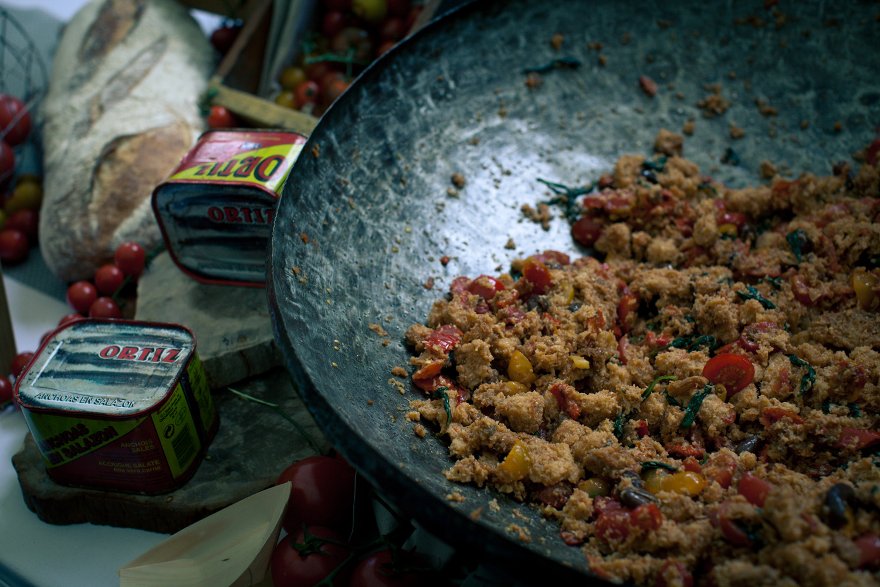 Panzanella, a traditional peasant dish, made from leftover breads, fresh tomatoes, olive oil and anchovies. Anchovies are an excellent sustainable source of protein as the fish are abundant and reproduce rapidly. Sadly up to 90% of anchovies caught end up being processed into animal or fish feed, which is highly unsustainable. An ample glug of olive oil combines well with the delicious sweet & juicy tomatoes which come direct from the producers on the Isle of Wight.






Grass-fed Buffalo mozzarella from Italy made on a a farm which has been in production with the same family for generations.






A range of little tasters served ecologically in bamboo boats. Not a polystyrene cup in sight!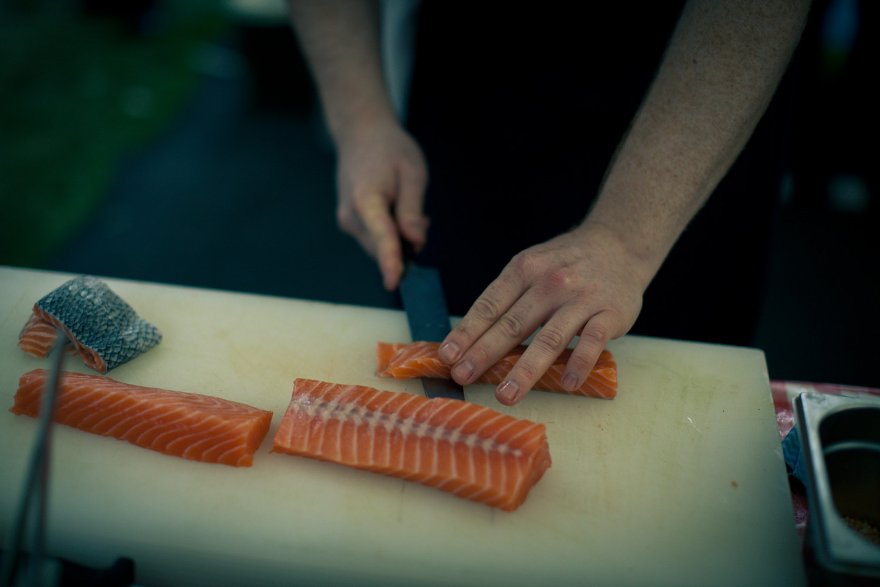 Maltby & Greek specialise in fine cured foods and wine from a network of artisan producers in Greece.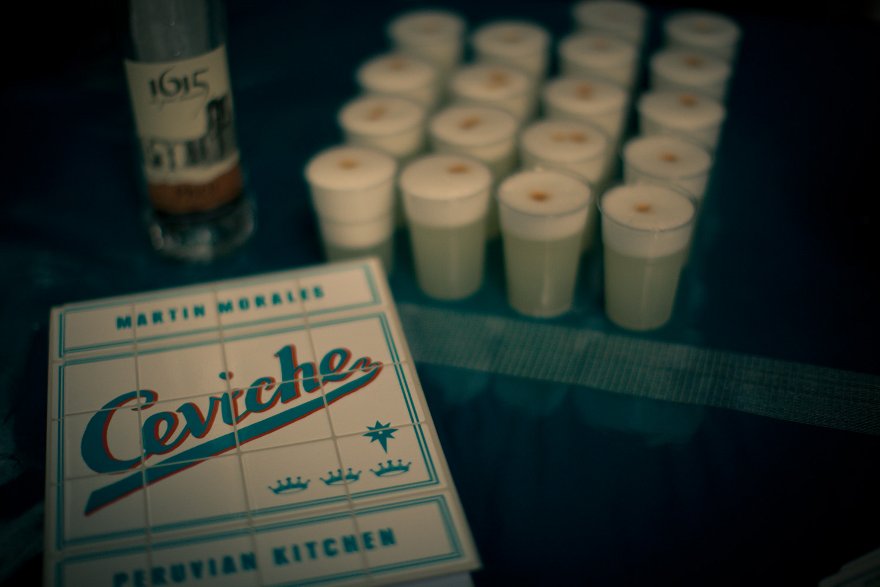 Ceviche, the Peruvian kitchen and Pisco bar in Soho was on hand to serve Pisco sours. Pisco is a grape brandy sourced from the wine-making regions of Peru. This classic cocktail is made from three parts pisco, one part syrup and a twist of lime, a dash of egg white and angostura bitters. The restaurant, Ceviche, is due to launch its new cookbook in July, which features a range of fresh Peruvian recipes particularly focusing on seafood; the backbone of the Peruvian diet.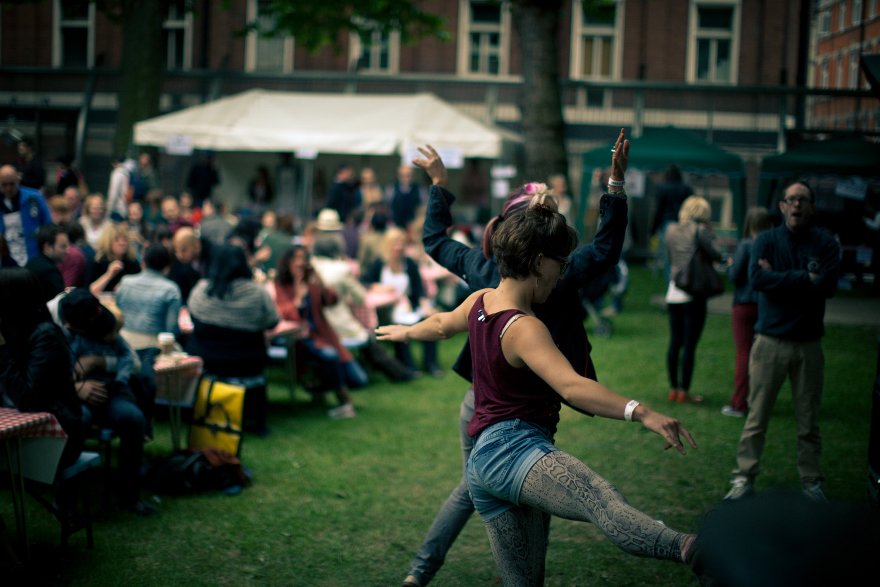 The soulful beats of restauranteur, Martin Morales, from Ceviche gets the crowd dancing.  






Delicious deep-fried pizza breads, from Pizza Pilgrims, melts in the mouth! Simply irresistible.



This modern interpretation of the school fête benefits from being in one of the gastronomic hotspots of London. A fantastic array of high quality producers in the area ensured a healthy sum was raised for the school. Sure bet that this year they raised significantly over last year's figure of £35,000. The organisers joked that next year the event would become a week-long festival! Judging by the crowds, it isn't such a bad idea...


www.sohofoodfeast.co.uk