Stalking the Resistant Imagination
Standfirst
Karl Schiffman is a photographer whose explorations intrigue us, though that's probably because we feel he's attracted to the 'wild culture' of things. This week he opens a new show in San Miguel de Allende, Mexico. Whitney Smith, who covered Schiffman's work in depth in these pages last year, introduces this set of nine images, some of which appear in the show.
Body

"Mingle' (inset).
"I treasure images which resist being understood too quickly," says Karl Schiffman.
Indeed he does, and it shows in his work. While imagining a viewer gazing upon one of his photographs, Schiffman seems to revel in the possibility that they will frustrate the optic system's self-regulating way of recognizing things: that his work will toy with that part of the eye accustomed to getting its own neurological way — as in, "Hey, I know what that is." vs. "Wait, is it a this or a that?" Using ambiguity as a device, but in a way that rewards the viewer's patience and effort to solve the visual puzzle of what she sees before her, is how Schiffman shows us the possibilities and rewards of the resistant image. Though not all the photographs in the set below are examples of the resistant image dynamic, we can see from some of them the scent Schiffman is tracking.
Yet wherever his work lies on the mercurial spectrum of experiments in so-called photo art, post-modern or conceptual photography, he remains a member of that tradition and class of photographers who are keen and dogged foragers of the details of a scene at a decisive moment. To our benefit, the results — while challenging our habitual ways of looking at pictures — can nourish our appetite for seeing parts of the world freshly.
[Technical note: Except for 'Red Dress in Waiting', all of the following are in-camera, single capture images, some with minimal post-production colour or textural enhancement.]
— Whitney Smith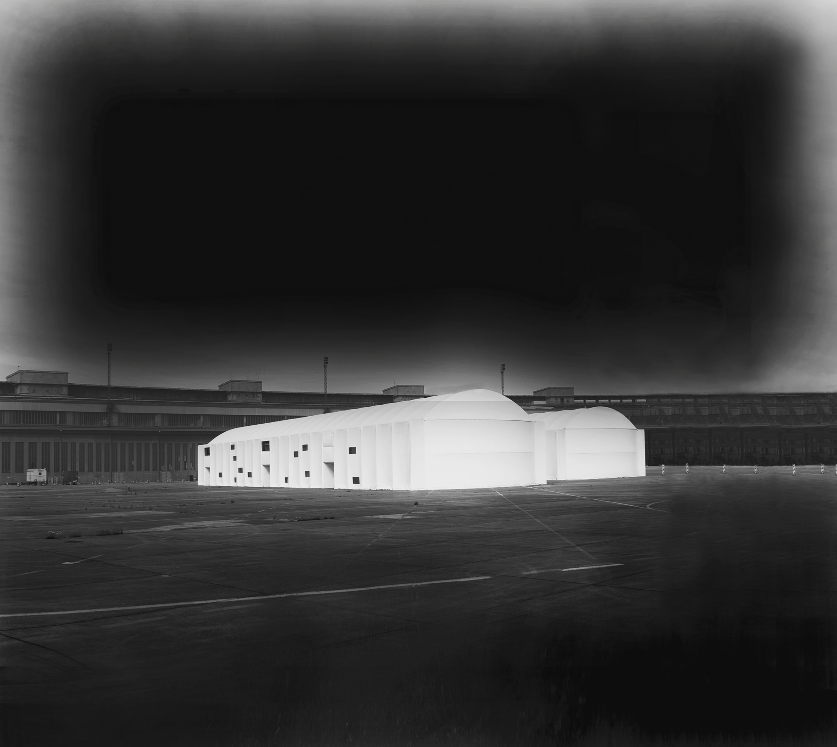 'Rothko Cloud'. Berlin. Digital inkjet print, 65cm x 65cm.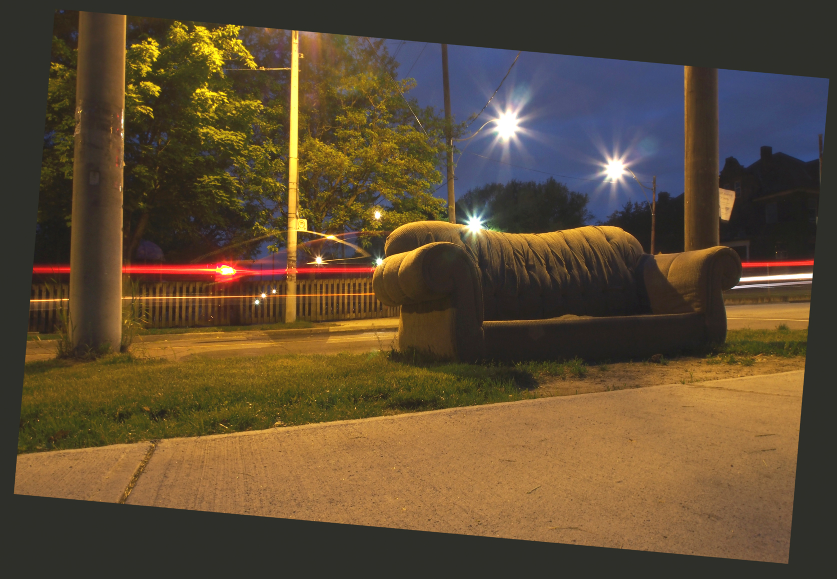 'Couch Potato'. Toronto. Digital inkjet print, 130cm x 100cm.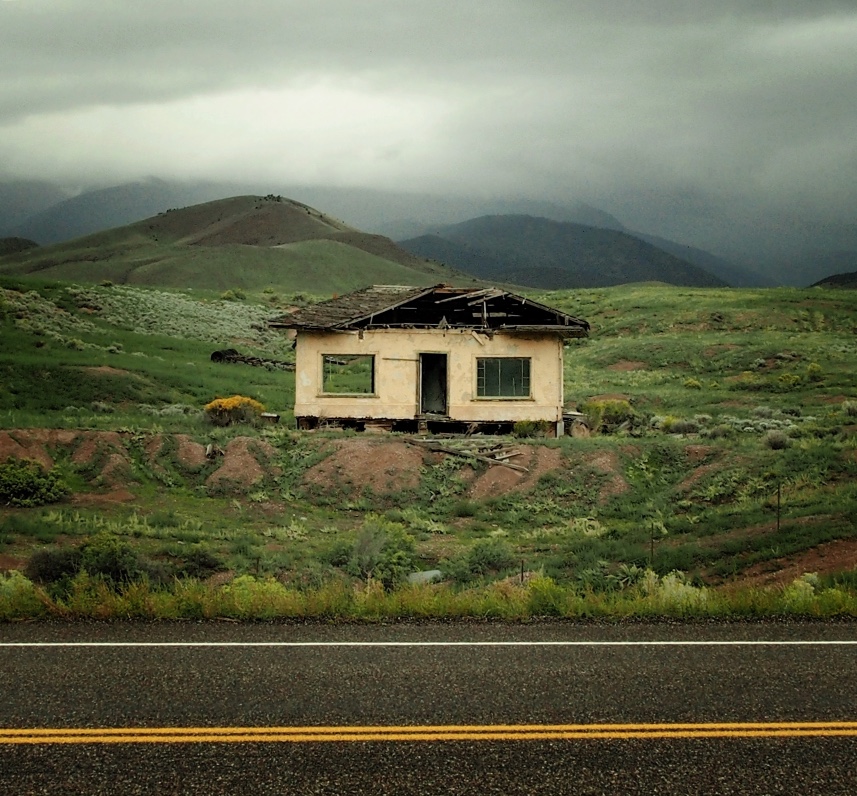 'See-through House'. Utah. Digital inkjet print, 85cm x 65cm.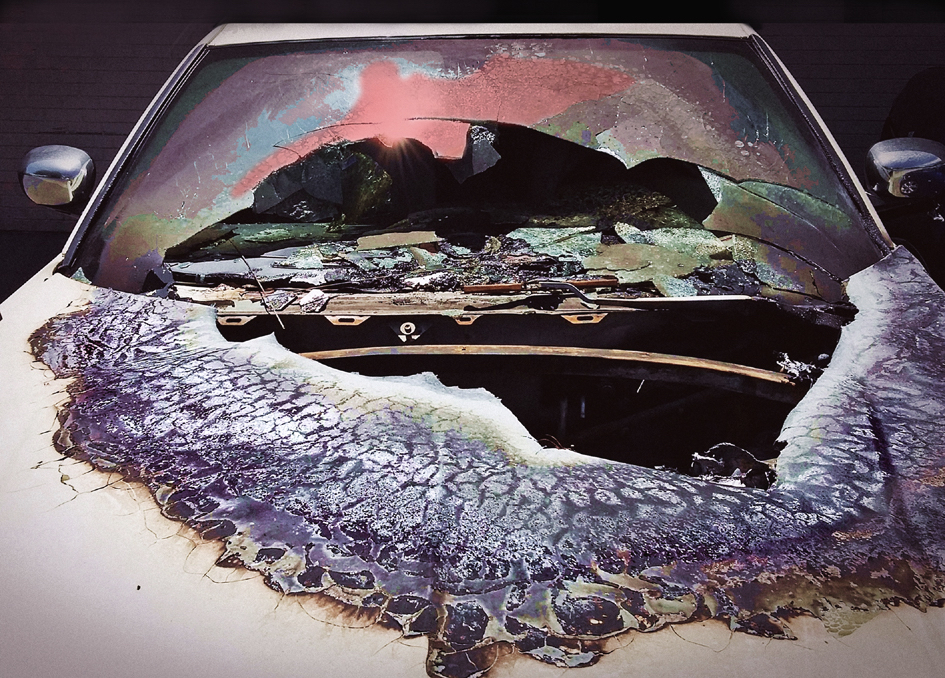 'Firebird'. Brooklyn. Digital inkjet print, 65cm x 55cm.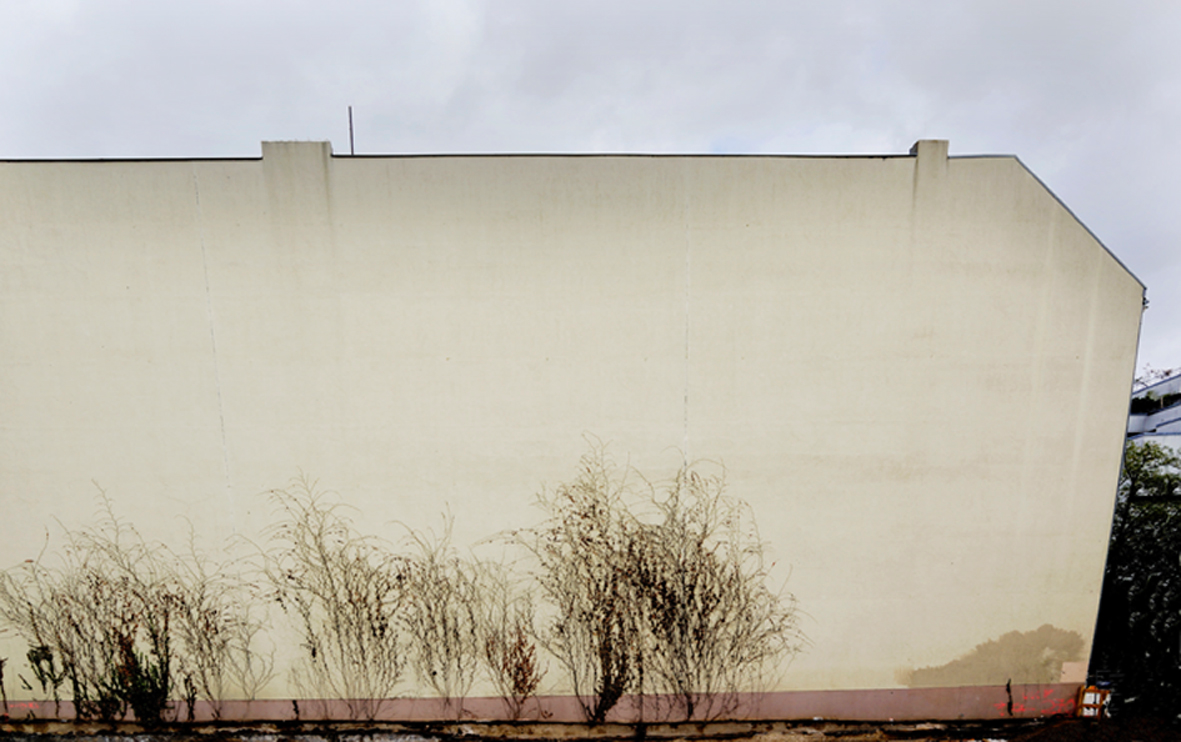 'A Plant Paints a Wall'. Berlin. Digital inkjet print, 100cm x 85cm.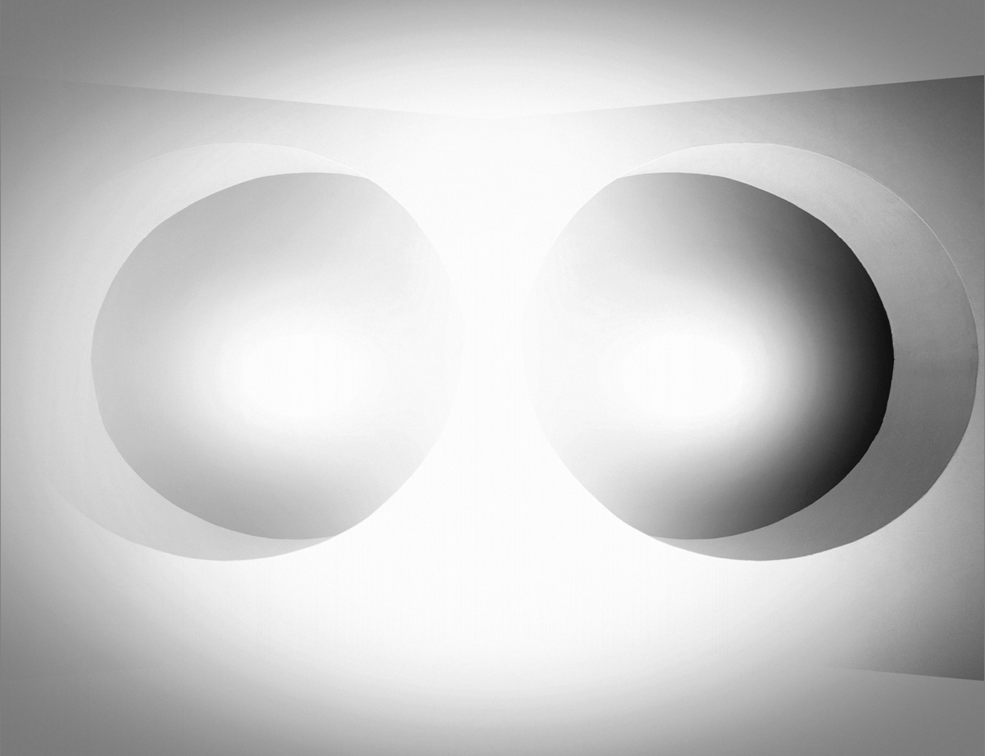 'Inward Out'. Prague. Digital inkjet print, 100cm x 85cm.
'The Blue and the Green with a Wall in Between'. Bethlehem. Digital inkjet print, 85cm x 65cm.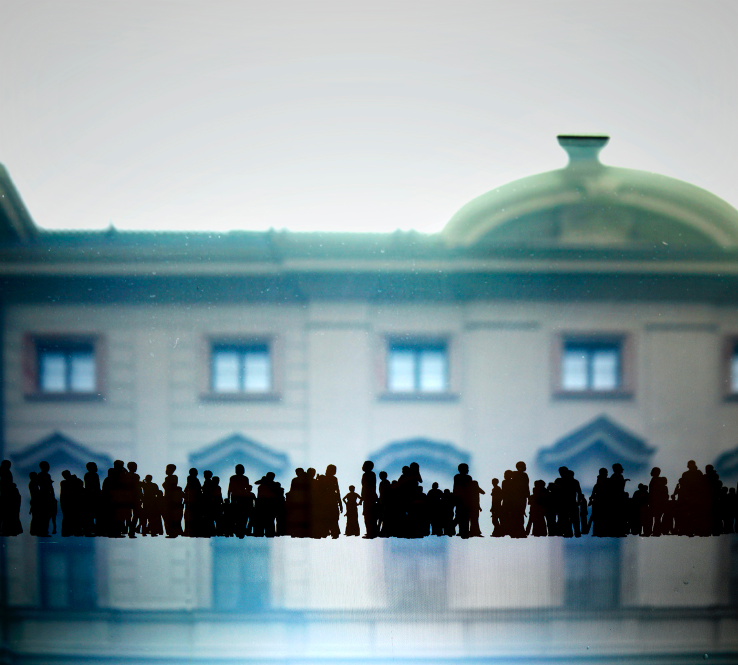 'Mingle'. Prague. Digital inkjet print, 100cm x 85cm.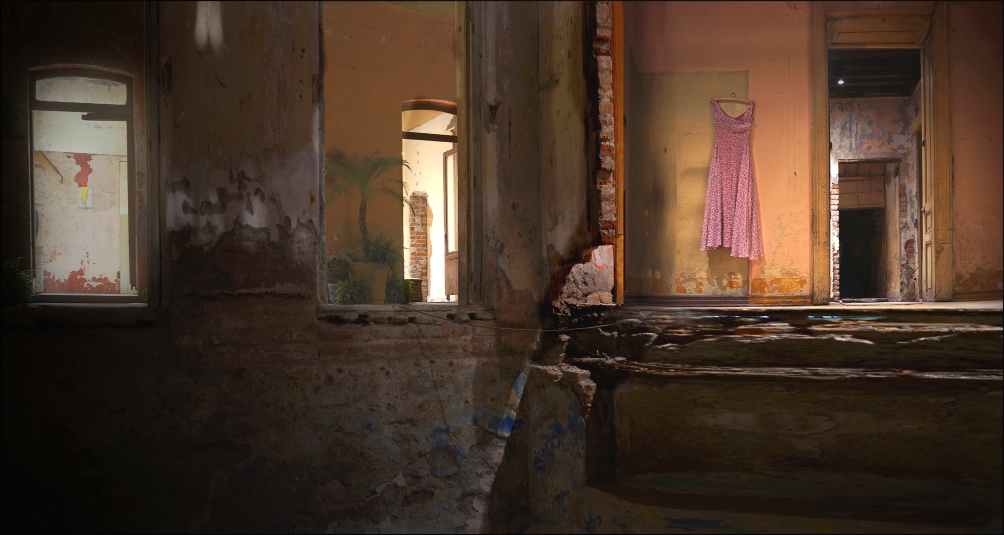 'Red Dress in Waiting'. Mexico City. Photo collage; digital inkjet print, 130cm x 65cm. 
'Capture and Release': Unforeseen Photo Works by Karl Schiffman   
March 28 to April 20, 2019
Rosenblueth Gallery
#47 Hernandez Macias
San Miguel de Allende, Mexico
See article by Whitney Smith, "Photography's Dream and Karl Shiffman as Witness."

KARL SCHIFFMAN is a writer and photo artist living in San Miguel de Allende and Toronto. His photography has been recognized in Aperture Magazine, the Chromatic International Photography Awards, Tokyo International Foto Awards and this publication. Feature films from his original screenplays have been produced in the US, Canada and Australia. ¶ View Karl's site.
WHITNEY SMITH is the publisher and editor of The Journal of Wild Culture.
Comments
Great show! I would like to see more from this artist.
An assortment of stimulating images allowing a peek into the ever flexing mind of the artist. Great fun!
Add new comment