Three poems: 'Notice', 'Guest Room in Toile', 'Dream of the Ink Blue Parlor'
Standfirst
With feet planted on the ground, the author evokes a creeping sense of detritus, youthful magic and faraway constellations, all seeming to be part of one place. Plus, via the Wild Culture Scribbler's Questionnaire, revelations on the pursuit of art, craft and understatement.
Body

NOTICE
Don't let me catch you gathering driftwood
in my garden. Don't give me that line
about following a briny trail
to whalebones I've stacked, a decade here,
a decade there.
Don't try to pull some college boy move
with the antlers I piled up all those bucks ago.
Don't come here looking for a marble altar.
What you'll find is the rusted skeleton
of a mattress with winter singing through it.
Maybe you've heard that diamond rings
are sometimes tossed like an old shoe
onto the highway. Don't you know
those rings fossilize
with unwritten letters and changed locks
at the bottom of my garden cistern.
It's foolishly easy to fall in there,
so why don't you
saunter back to your barstool. Retreat
just like a glacier. Leave stony footprints
to be laid atop the others in my garden wall.
 

GUEST BEDROOM IN TOILE
Again, I'm here, where country folk picnic, push swings, strum lutes. Pastures printed on these walls know only springtime. Villages beyond the pastures know only kind regards. In its pattern's repeat, boys with spaniels never leave the county, couples courting beneath trees hold love in bud, and young men herding cattle always tip their hats. If a moon rises from the baseboard, it's full—any other phase would spoil the scene. Inevitably, the pastures wilt in discontent. Not because some young herdsman said, "All is for the best in this best of all worlds," then pulling the hat back over his brow, prodded me along to the abattoir. I'm the one who's led my three dimensions to believe they could fit in. The herdsman's cows pass me on their way to the wallpaper's edge. I step from the flatness of their path into the room to pack my bags. Another stay's been brief.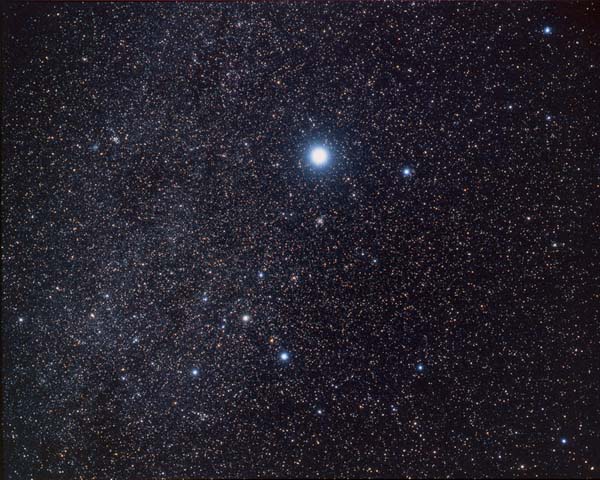 DREAM OF THE INK BLUE PARLOR
We've each followed Sirius, our paths merging on an ordinary porch with a door just like any other, opened on serendipity's cue.  We're twenty again, unfazed by crapshoot thresholds. The parlor we step into harbors the elation of a week that arrives at Friday night and doesn't go looking for Saturday. Young enlisted men have just enough cash for an ink blue parlor with a chandelier that spins, whelping constellations. College girls are keepers of magic. So, you ask where I got the fancy chandelier—like I own the place. I suck the last shred of flesh from a cherry pit, gaze at walls etched silver by intersecting horoscopes, and spit Canis Major. Even the universe has an end, reserving one last wink for lucky dogs. We count backward, past more risings and settings than this room can hold. Backward, to splendid artifice—the light of dead stars traveling to find us.

THE WILD CULTURE SCRIBBLER'S QUESTIONNAIRE
by L. A. Weeks

1  What is your first memory and what does it tell you about your life at that time and your life at this time?
One of my earliest memories is of a backyard with a lush lawn bordered by a privacy hedge and trees. There were no flowering plants, just a quiet, green enclosure. I'm a fan of understatement to this day — be it in garden design or poetry.
2  Can you name a handful of artists in your field, or other fields, who have influenced you — who come to mind immediately?
The poetry of Wendell Berry, James Wright, A.E. Stallings, Agha Shaheed Ali, Elizabeth Bishop, and Marilyn Hacker regularly rotates through the stack on my bedside table. Julie Kane and Greg Sellers have both been wonderful mentors.
3  Where did you grow up, and did that place and your experience of it help form your sense about place and the environment in general?
I grew up in the Tidewater region of Virginia. It's a coastal plain where daily comings and goings are edged with a chartreuse band of cordgrass, the marine layer redefines "sunny," and rivers feeding into the Chesapeake Bay make each road taken a circuitous one. Unfortunately, the area is now pejoratively mentioned in discussions of suburban sprawl and coastal development gone amok.
4  If you were going away on a very long journey and you could only take four books — one poetry, one fiction, one non-fiction, one literary criticism — what would they be?
I'd pack The Ecopoetry Anthology (edited by Ann Fisher-Wirth and Laura-Gray Street), Anthony Doerr's All the Light We Cannot See, Charles Seabrook's The World of the Salt Marsh, and Jane Hirshfield's Ten Windows.
5  What was your most keen interest between the ages of 10 and 12?
Reading, and I apologize for not providing a more surprising answer. As a preteen, I also started keeping a journal.
6  At what point did you discover your ability with poetry?
I wrote poetry as a teenager, but didn't rekindle this as a serious commitment until I was in my forties. Molly Peacock's The Paper Garden was a timely read.
7  Do you have an 'engine' that drives your artistic practice, and if so, can you comment on it?
Hearing the work of others read is important to me. Attending poetry readings or listening to The Writer's Almanac can start that engine.  Conversely, driving a familiar stretch of highway and listening to nothing but the sound of my tires can also start that engine. Spoken or silent, I think there are meditative aspects to both engine-starters.
8  If you were to meet a person who seriously wants to do work in your field — someone who admires and resonates with the type of work you do, and they clearly have real talent — and they asked you for some general advice, what would that be?
Read extensively and take in readings. Explore options like writing groups, traditional or online university classes, writer's conferences, as well as one-on-one consultations sometimes offered by widely-published writers. Technology has broken down barriers to learning — and learning is part of a writer's daily life.
9  Do you have a current question or preoccupation that you could share with us?
Equilibrium: Be it bodily homeostasis, the trade-offs of living in virtual and real worlds, or balancing development of land with its preservation.
10  What does the term 'wild culture' mean to you?
Wild culture is authenticity; our inner landscapes are uniquely ours and, like our outer landscapes, they're vulnerable to the effects of mindless living.
11  If you would like to ask yourself a final question, what would it be?
Where is happy? I've forgotten what the conversation was about, but my husband once said, "There are worse places to be, and I don't know about better." I wrote that down, and put it in a box containing foreign coins, a guitar pick, and the baby Jesus from a king cake.


L. A. WEEKS grew up on the Chesapeake Bay and spent twelve years on the lower Mississippi, where she owned and operated a bookstore. She now lives with her husband near the mouth of the Cape Fear River. Her work has appeared in American Tanka, Alabama Literary Review, The Raintown Review, and Peacock Journal.
Photo credits: antlers; boy and dog; Canus Major.
Comments
I cannot tell you how much I enjoyed these poems! And the questionnaire that followed was an unexpected & wonderful bonus!!
Add new comment