Tim Edgar - Insect Theatre
Standfirst
An extract from Tim Edgar's incredible new book, Insect Theatre - the result of a three-year project photographing the insect life in the outside toilet of his house in Swanage, Dorset. With text by Hugh Raffles.
Body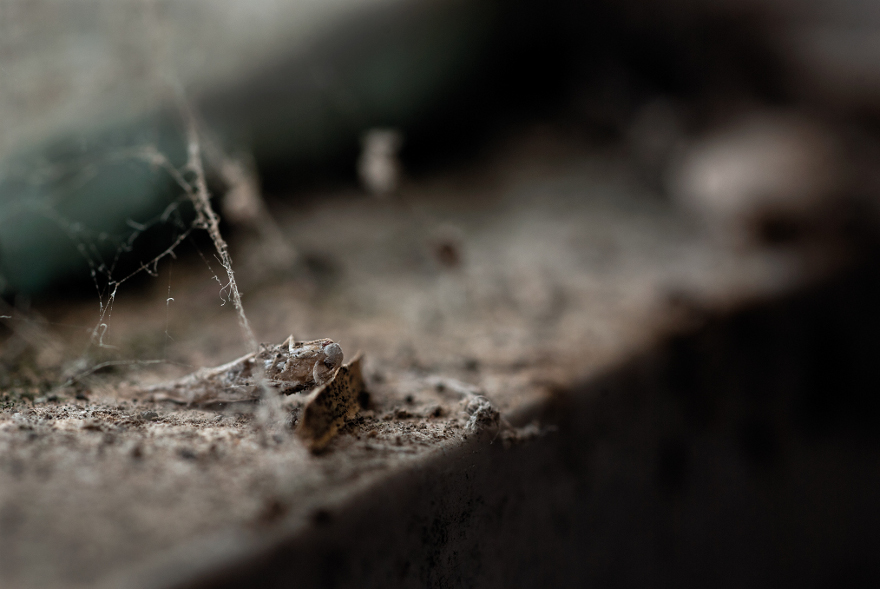 We should not fear death, wrote Italo Svevo in Confessions of Zeno, because when it comes our attention will be consumed by the mundane mechanics of the next breath. There will be no room for terror. The facts of the body take over.

In 1913, Robert Musil, the Austrian novelist best-known for his monumental The Man Without Qualities, published a brief observational study called "Flypaper."

The fly lands on the flypaper. It is surprised to find the outer joints of its legs stuck fast, "a very quiet, disconcerting sensation." It considers its situation. After a few seconds, it tries to lift itself. It tries again. It stops. It tries again, more briefly but now frantic. Exhausted, it stops again. This time for longer. It feels how helpless it is. Its legs are rooted to the paper, it twists and turns, bends forwards and back, but cannot release them.

"And then," writes Musil, "comes the extraordinary moment when the imminent need of a second's relief wins out over the almighty instincts of self-preservation. It is the moment when the mountain climber because of pain in his fingers willfully loosens his grip, when the man lost in the snow lays himself down like a child, when the hunted man stops dead with aching lungs."

The fly sinks to the paper in momentary surrender and is instantly stuck somewhere else: its wing, its head, another part of its body. The struggle is over. Except the fly still fights. Maybe from a sitting position, it rears up "like women who attempt in vain to wrest their arms free of a man's fists." Or glued prone "as though fallen while running," it raises just its face.

At the death, it dies in muddled exhaustion. "A nothing, an it," relentlessly passive, draws it in. The fly ends up, writes Musil, like a crashed plane.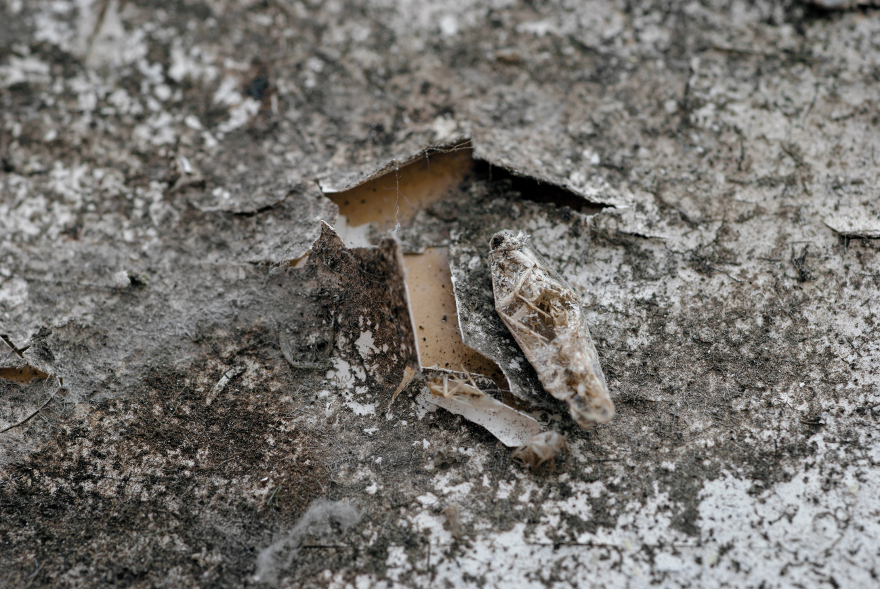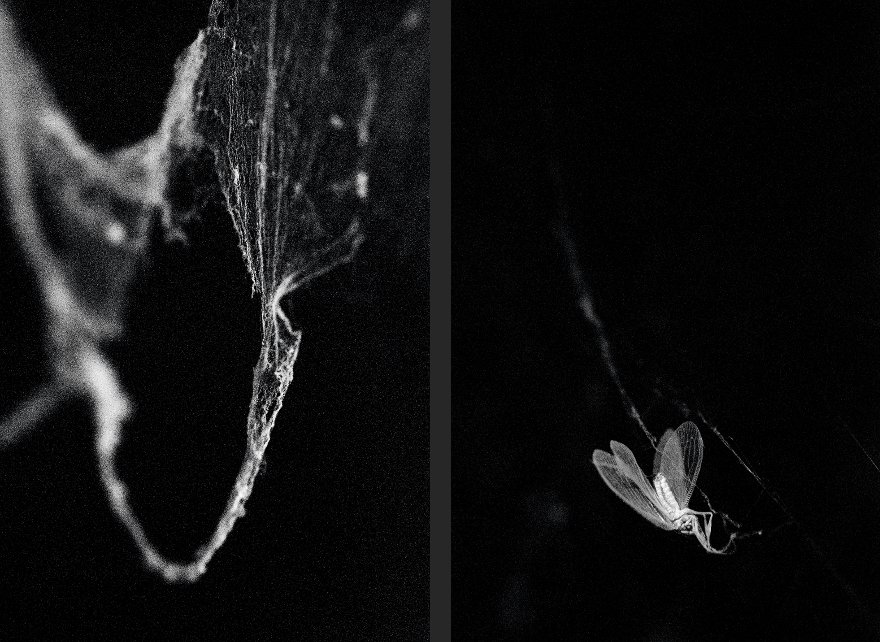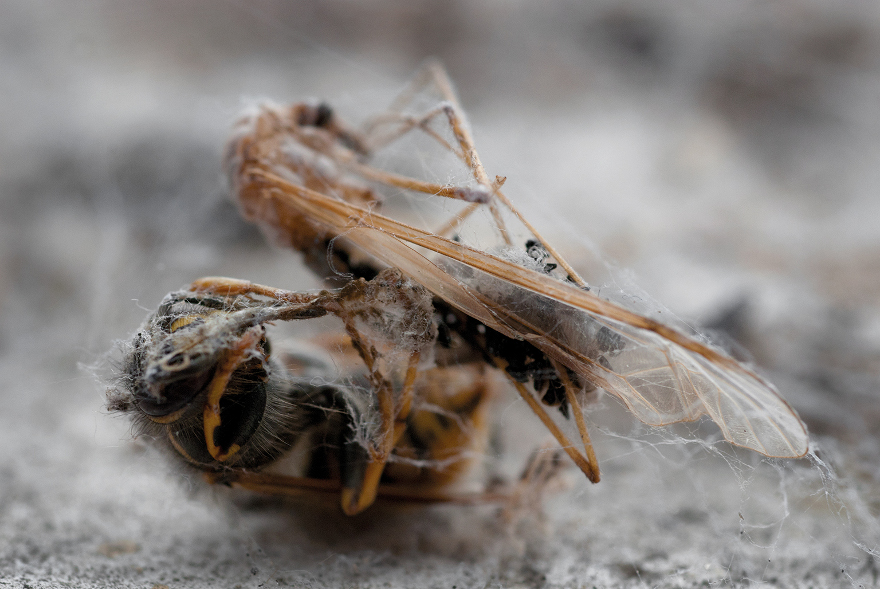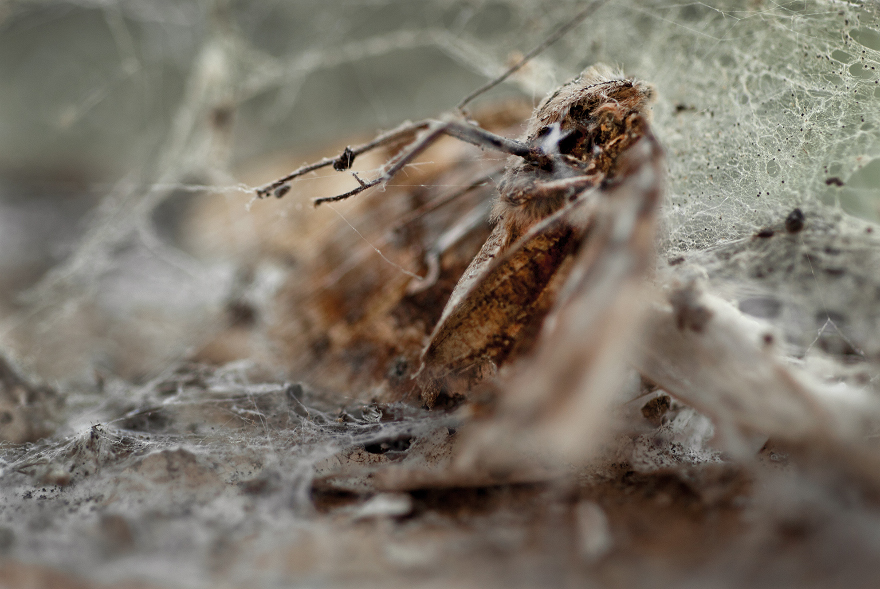 Insect Theatre was published in March 2013 by Black Dog Publishing. Text by Hugh Raffles. Photography by Tim Edgar. Reproduced with the kind permission of Black Dog.

Hugh Raffles teaches Anthropology at the New School in New York. His most recent book is Insectopedia (Pantheon, 2010) which won the Orion Book Award, the Ludwik Fleck Prize, and was chosen as a New York Times Notable Book for 2010. He is currently at work on a new project about rocks and stones.

Tim Edgar is a Senior Lecturer in Photography at the Arts University Bournemouth. The photographs in this book were all taken in the outside toilet of his house in Swanage, Dorset between 2009 and 2012. His previous publication was Rookery, self-published in 2003.