Wild Culture Diary - June 2013
Standfirst
In the latest instalment of the series, we select our pick of the best events taking place across the world in the month ahead.
Body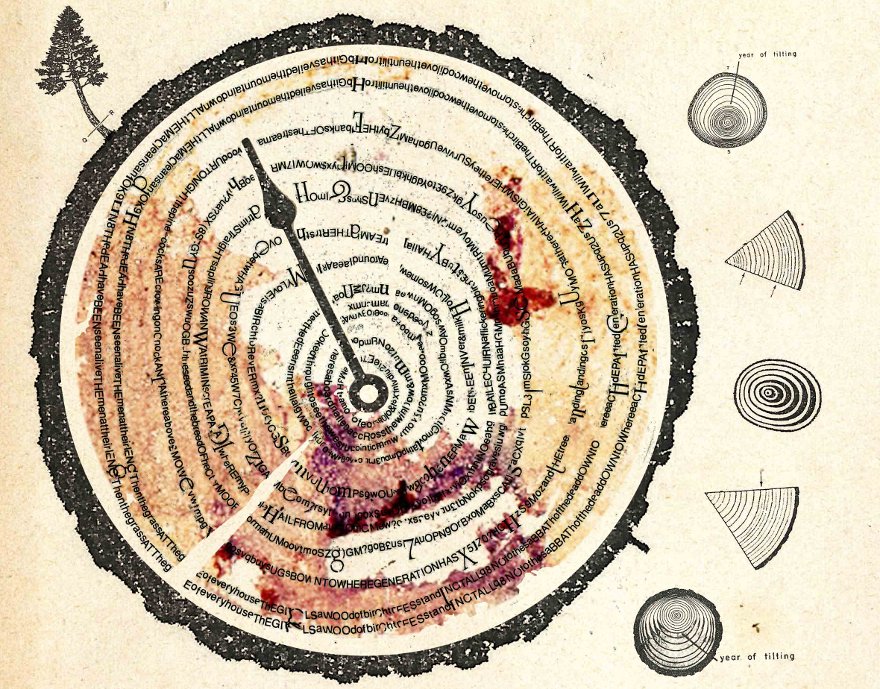 6th – 11th June
Time, the deer, is in the wood of Hallaig
LONDON: Curator, poet, academic, cultural geographer: the all-round super-interesting Amy Cutler is this month hosting an exhibition in the elegantly understated John Soane-designed St John on Bethnal Green that explores ideas around sylvan myth and memory. Delving into the forest through text, archival photography, artefacts and performance, the exhibition features work by a range of contemporary artists, including Alex Finlay, Richard Skelton, James Aldridge and Camilla Nelson. This sounds completely brilliant.



June 11
Speaking of Wild Culture​: War on. . . Scarcity
TORONTO: Why are James Lovelock and Amory Lovins arguing? Which is the more wicked problem: climate change or peak oil? Solutions depend on how we frame our problems, and some problems can't be seen clearly in the old frames. In the first in this new SPWC series, social entrepreneur and jWC contributing editor Chris Lowry gives a short talk on abundance in the coming age of peak everything. An open discussion follows.



7th – 16th June
ISEA2013
SYDNEY: The 19th International Symposium on Electronic Art is taking place in Sydney this June, under the positive-sounding theme of 'Resistance is Futile'. The headline act, intriguingly, is a keynote speech from Wikileaks founder Julian Assange, and there's also involvement from big names like data-noise wizard Ryoji Ikeda and human-robotics guru Stelarc. With exhibitions, performances, public talks and workshops, this is a major date for anyone interested in the intersection of art and technology.



8th – 30th June
SNAP 2013
ALDEBURGH: Launched in 2011 by Suffolk-based contemporary artists Abigail Lane and Sarah Lucas, SNAP is the visual arts supplement of the world-famous Aldeburgh Festival. This year, it's 100 years since the birth of Benjamin Britten, who founded the festival back in 1948, and the aim is to examine both his life and legacy. There's works on show by some art world heavyweights – Juergen Teller, Glenn Brown, Ryan Gander etc – and a cracking programme essay by Jonathan P Watts.



13th June
Foraging Walk
LONDON, ONTARIO: Carolinian Food Forest is a one-acre forest on public park land in London Ontario – a carefully planted and managed ecosystem in which the plants and trees have been deliberately selected to provide food. This June sees an early-evening foraging walk incorporating 'wild' food harvesting and 'wild' crafting. Participants will pick seasonal edibles, discuss preparation and cooking techniques and begin to learn about the all-important skill of plant identification.



13 – 16th June
The Wilding Festival
LONDON: On the 14th June 1913, 6,000 women dressed all in white marched through the streets of Bloomsbury to pay their respects to Emily Wilding Davison, the suffragette killed under the hooves of the King's horses. 100 years later, and the church is opening its doors for a packed programme of performances, talks and new art commissions. Artists involved include Soundcastle, Troupe, LightBox, Over 55s Sage Dance Company, and the enchanting Freya Pocklington.



15th June
Potluck X
TORONTO: Five short plays about the environment by emerging Asian Canadian playwrights make up this year's instalment of Potluck – the annual festival organised by fu-GEN Asian Canadian theatre company, who are celebrating their 10th anniversary this June. Taking place at Aki Studio Theatre in Daniels Spectrum, this is a great chance to see new writing by the next generation of young theatre talent.



21st June
Erasmus Energy Forum
ROTTERDAM: The Erasmus Centre for Future Energy Business plays host this June to a day-long forum focusing on the changing nature of the "energy landscape". Subtitled "e-mobility and smart homes", the forum examines the changing role of the consumer and attempts to minimise peak loads. Whatever your views on the ability of innovation in clean technology to solve the climate crisis, this is an event likely to be full of valuable insights.



21st – 22nd June
The Space for Art Therapies
PRAGUE: The role of art as therapy has risen increasingly in prominence in recent years, and this June sees the second instalment of The Space for Art Therapies taking place in Prague. Featuring workshops, discussions and talks by speakers from across the world, the conference covers everything from drama-therapy to art, dance and movement therapies and aims to provide an invaluable skill- and experience-sharing opportunity.