Willing Ourselves into an Empathic World
Standfirst
We are not fated to destroy the Earth, insists David Orr, but an enormous transition awaits us. "From the bottom up in communities and neighborhoods, specific principles and priorities will guide us toward an enduring harmony between human and natural systems." Adding his perspective as an educator and activist, Gene Marshall gives us a brief tour of Orr's new book.



Body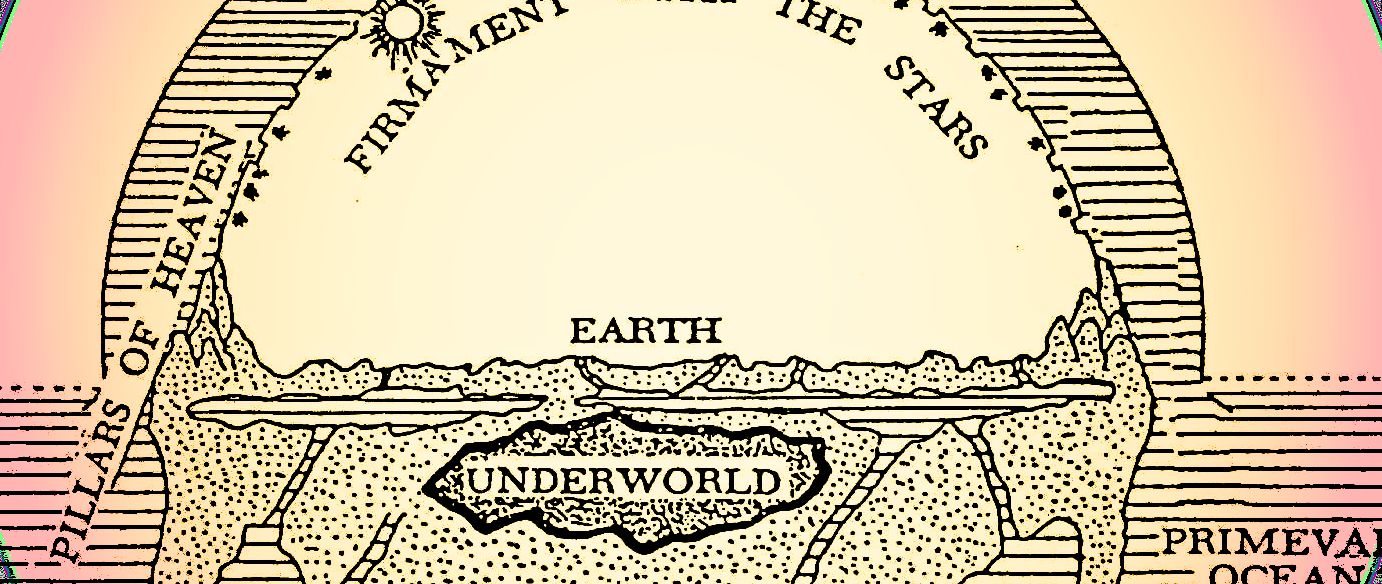 "Climate deniers are doomed to roughly the same status . . ." [o]
Dangerous Years: Climate Change, the Long Emergency, and the Way Forward
by David W. Orr
2016 — 320 pages, 5 1/2 x 8 1/4, Hardcover
Yale University Press
David Orr's Dangerous Years is the best thing I have read on the overall social change challenges of this century. Its social content is broad, deep, and on target. And his prose reads like poetry — his choice of words is beautiful, gripping and often funny.
First of all, he demolishes the lies of climate crisis denial, as well as the lies of minimalist response to this emergency:
Nearly everything on Earth behaves or works differently at higher temperatures. Ecologies collapse, forests burn, metals expand, concrete runways buckle, rivers dry up, cooling towers fail, and people curse, kill, and terrorize more easily. Climate deniers . . . are doomed to roughly the same status as, say, members of the Flat Earth Society. (page 25)
The change must enable people to grow from a "having" to a "being" orientation...
The solutions Orr develops begin with a shift in the human will or heart, move on to a shift in the human mind, and end with real-world, down-and-dirty power politics, as well as the year-in-and-year-out local tasks of reconstruction. Here is a quote about the educational care of our social minds:
We would be embarrassed to graduate students who could neither read nor count. We should be mortified, then, to graduate students who are ecologically illiterate  clueless about the basics of ecology, energetics, systems dynamics — the bedrock conditions for civilization and human life. (110)
He prepares our awakening "hearts," "wills," and "minds" for our real-world politics with sentences like these:
And there will be no deus ex machina, or cavalry, or invisible hand, or miracle technological breakthrough that will rescue us in the nick of time. It will be up to us to change the odds and the outcomes on our own. (144)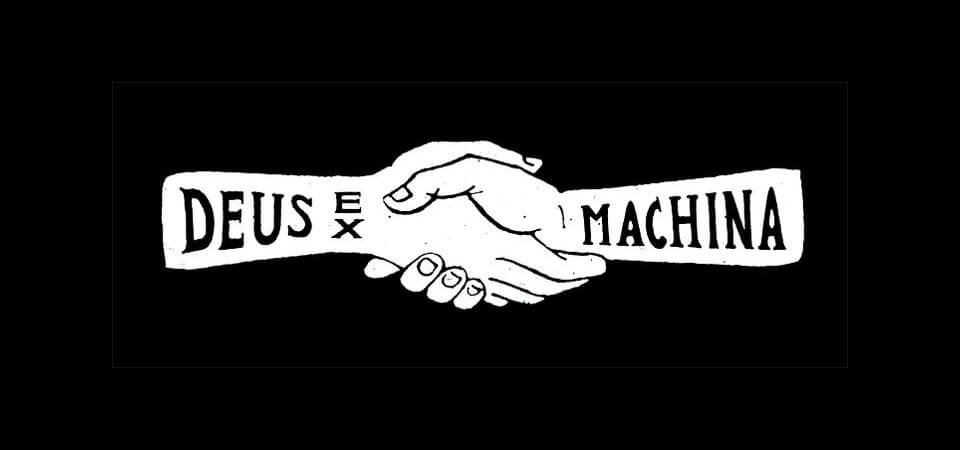 From a branding company, clues to the future: "Today Deus Ex Machina is a step bigger than a brand: it's a culture. [It] says simply there's no 'right way' to do individualism, it's all the same juice." [o]
The next passage I will be reading aloud in my speeches. It's a gem that notices the spirit depth of our call to action:
If humanity is to have a better future it will be a more "empathic civilization," one better balanced between our most competitive, hard-driving selves and our most harmonious, altruistic traits; one that embraces the yin-yang poles of behavior. It must be a change sufficiently global to bridge the chasms of ethnicity, gender, religion, nationality, and politics and deep enough to shift perceptions, behaviors, and values. The change must enable people to grow from a "having" orientation to a "being" orientation to the world. It must deepen our appreciation, affiliation, and competence with the natural world, albeit a natural world undergoing accelerating changes.

I do not think, however, that we can simply will ourselves to that empathic new world. The transition will result from social movements, activism, education, and political changes. But there is always an X-factor, an inexplicable process of metanoia, a word meaning "penitence; a reorientation of one's way of life; spiritual conversion."  It is a change of inner sight. "I once was blind, but now I see" as the former slave trader John Newton wrote in the hymn "Amazing Grace." Metanoia is liberation from bondage — physical, mental, emotional — a total change of perspective. (147-8)
Coming from the perspective of Christian renewal, I view the core of the revolution for a next Christianity to be the creation of metanoia circles: small groupings of people in which our deepest humanness can be nurtured on a regular basis and our compassion and persistence prepared for our wide-world responsibilities. Orr pictures the role of politics as a "long revolution" — where we need more than small teams and edge movements. We need large structures of action that, year in and year out for decades, do all the little and big things that need to be done for this huge transition. 
Working through our core challenges with thorough analysis and inspiring description of practical options, Orr indicates the spirit courage and persistence it's going to take to make this transition. While doing so he delves into sustainable democracy, ecological design, hotter cities, systemic thinking, a new agriculture, and much more.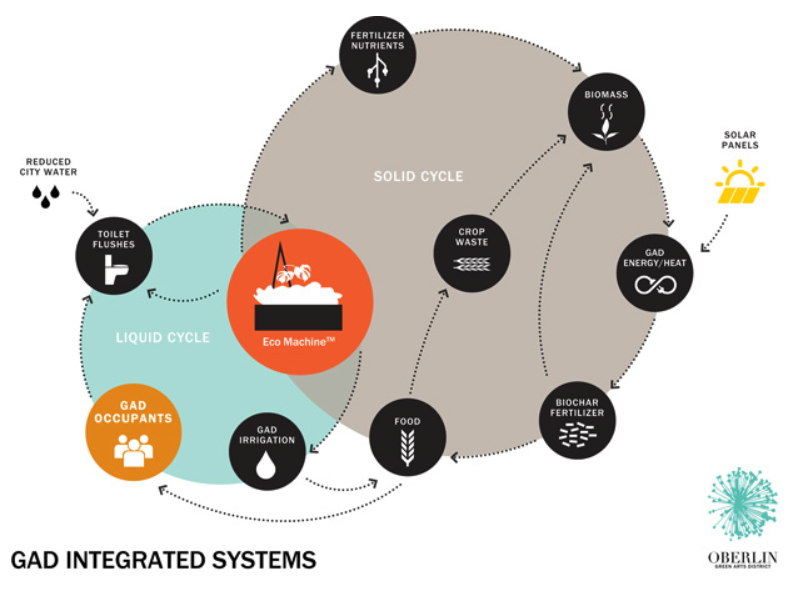 The Green Arts District (GAD) is a 13 acre piece of land at Oberlin College setting new standards for sustainable urban development. [o]
He concludes the book with a description of the Oberlin Project — a multi-committee, local project of community-renewal organized by himself and others, in his hometown, Oberlin, Ohio. He pictures the kind of things that the co-pastors of future Christian Resurgence Circles might envision for their quality action in their local parishes of responsibility. Here is a quote taken from that final chapter:
We need people who make charity and civility the norm.  We need more parks, farmers' markets, bike trails, baseball teams, book groups, poetry readings, good coffee, conviviality, practical competence, and communities where the word "neighbor" is a verb, not a noun.  We need people who know and love this place and see it whole and see it for what it can be. (227)
Orr is also clear that we need people who lead the global level responses to the climate crisis, economic equity, democratization, campaign financing, racism, sexism, and more.
I recommend you buy this book and wear it out over the next decade.  

GENE MARSHALL is a teacher, writer, activist, and publisher. In 1953 Gene made a decision to leave a mathematics career and attend seminary at Perkins School of Theology. He has been a teacher and lecturer traveling the world, a student of world cultures and religions, and a renewal activist in modes of Christian life together. Gene has been an activist in the civil rights movement and an organizer in the bioregional movement. He and his wife, Joyce, are co-founders of Realistic Living and editors of the Realistic Living Journal where this article was first published. Gene and Joyce live in a straw bale house in Bonham, Texas. See: realisticliving.org
DAVID W. ORR is Counselor to the President and Paul Sears Distinguished Professor Emeritus, Oberlin College. Prominent in the creation of the Green Campus movement, he cofounded the Meadowcreek Project, the Oberlin Project, and the journal Solutions.