What we're following . . .
Articles in the news on a wide variety of subjects we think are worth your while . . .
Feminism and the Future of Philosophy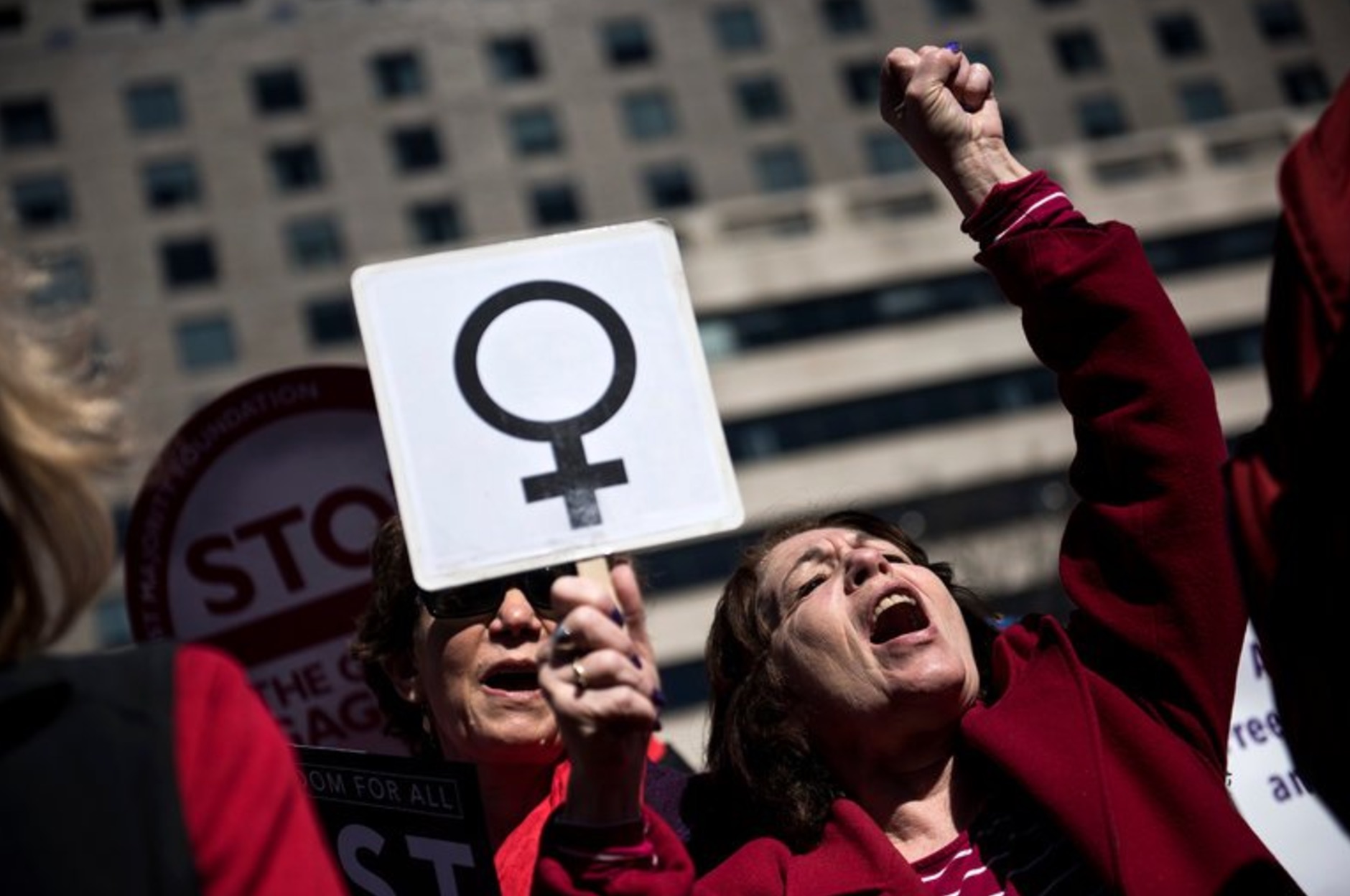 GUILT
On one of our favourite radio programs or podcasts, the BBC's In Our Time, host Melvyn Bragg and guests discuss morality by taking a long hard look at the idea of guilt.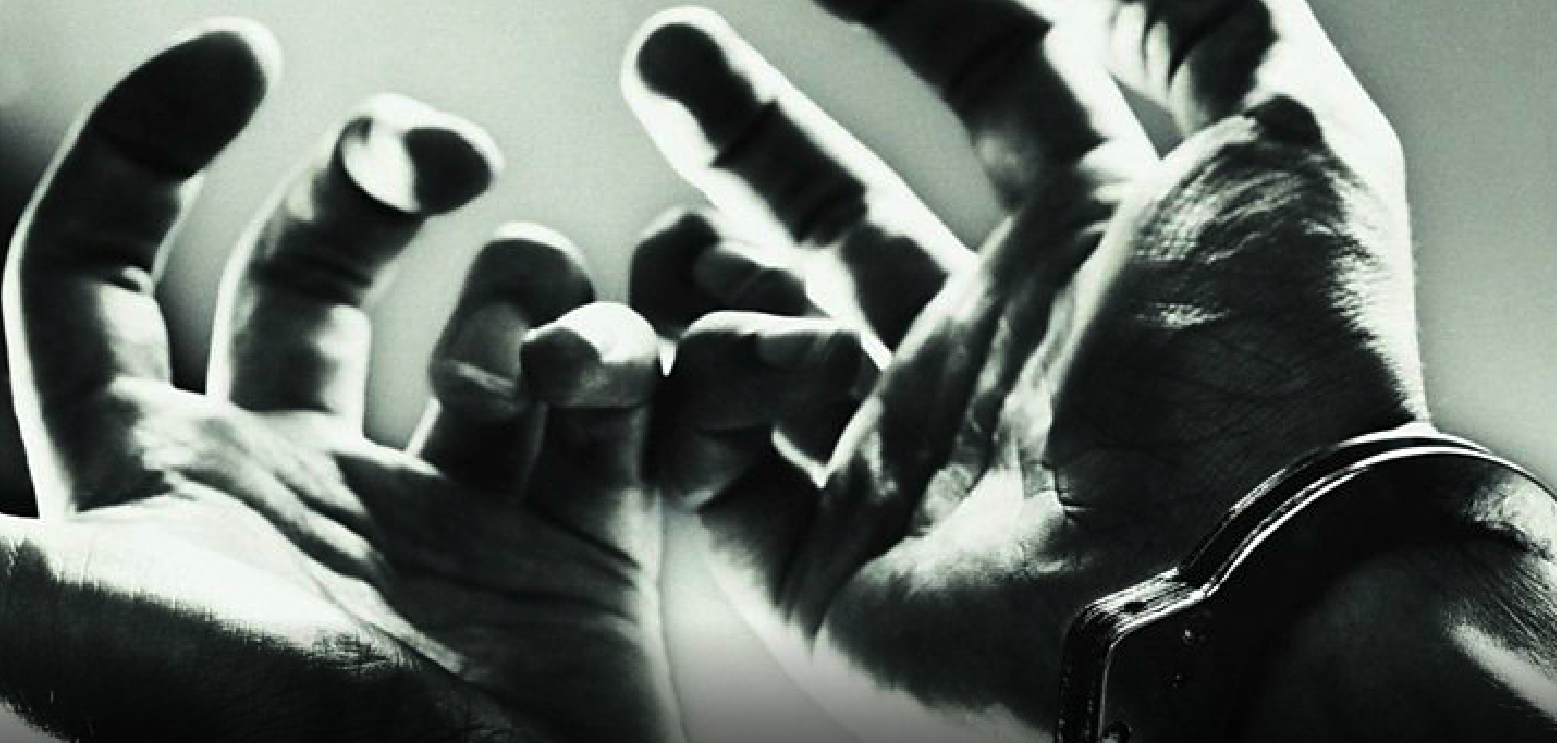 How do we get out of this mess?
Donald Trump. North Korea. Hurricanes. Neoliberalism. Is there any hope of a better world? Yes, but we have to come together to tell a new, kinder story explaining who we are, and how we should live.
What the Dutch can teach the world about managing floods
"Water is not an enemy. It was never an enemy. It's not a fight, because you will always lose." — Henk Ovink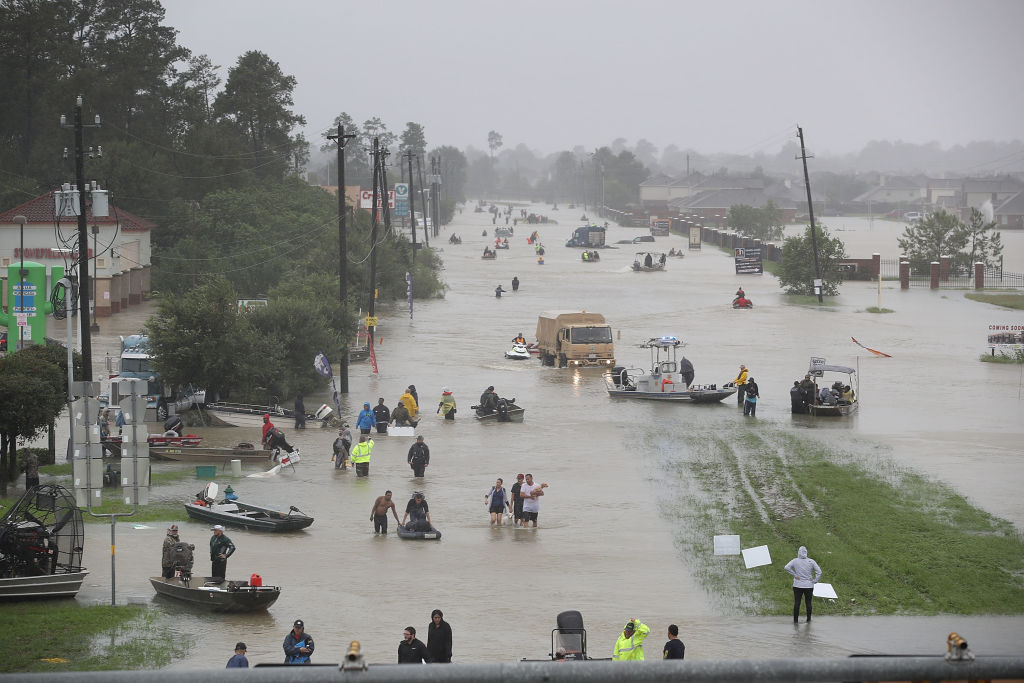 Houston, Texas, August 29, 2017
 
Change Through Direct Networks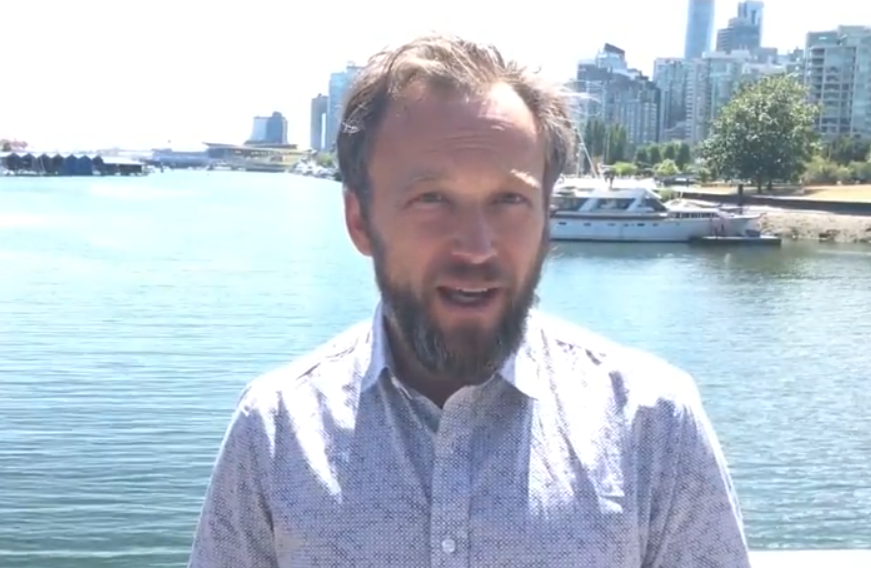 How to Work with People You Don t Agree with or Like or Trust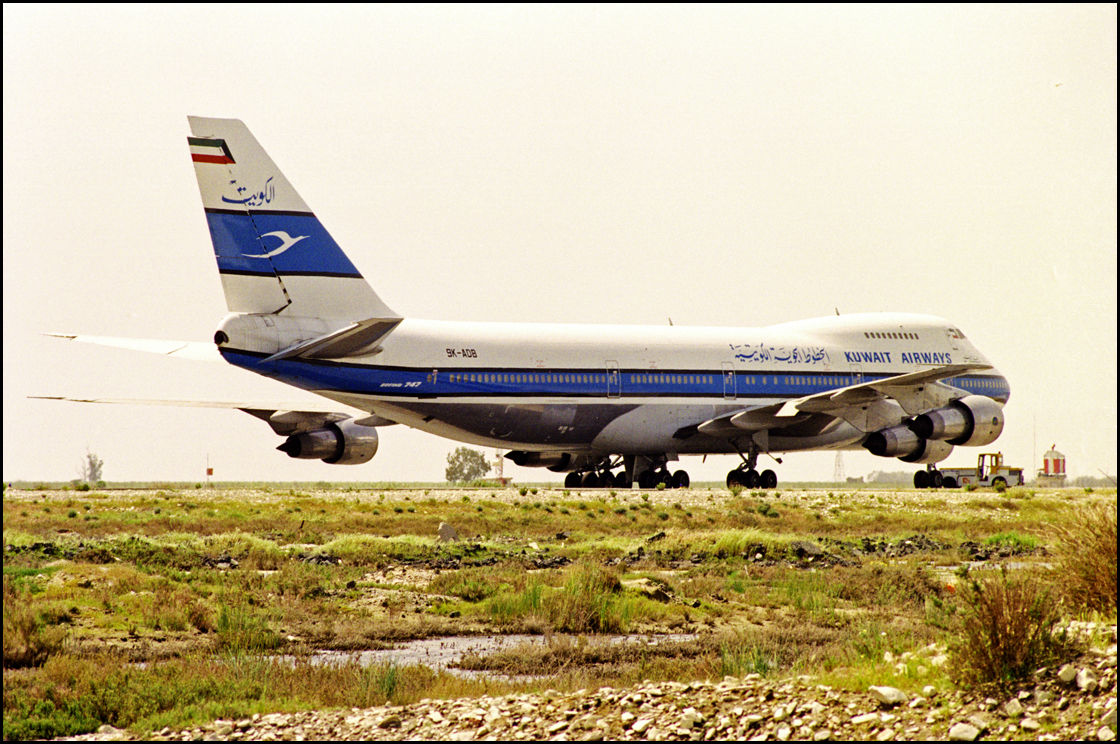 DOES BEAUTY JUST HAPPEN? — CHALLENGING MAINSTREAM THOUGHT ABOUT BEAUTY'S BIG HAND IN EVOLUTION
DEMAND FOR YOUTH MENTAL HEALTH SERVICES IS EXPLODING. HOW CANADIAN UNIVERSITIES AND BUSINESS ARE SCRAMBLING TO REACT.
LEAN BURN PHYSIOLOGY GIVES SHERPAS PEAK-PERFORMANCE
THE GREAT BRITISH BREXIT ROBBERY: HOW OUR DEMOCRACY WAS HIJACKED
A shadowy global operation involving big data, billionaire friends of Trump and the disparate forces of the Leave campaign influenced the result of the EU referendum. As Britain heads to the polls again, is its electoral process still fit for purpose?

WHY TECHNOLOGY IS ADDICTIVE & WHAT WE CAN DO ABOUT IT
COFFEE SHOPS SKIP WIFI TO ENCOURAGE CUSTOMERS TO ACTUALLY TALK
MAN'S SEARCH FOR MEANING by Victor Frankel
WHAT HANNAH ARENDT CAN TEACH US ABOUT TOTALITARIANISM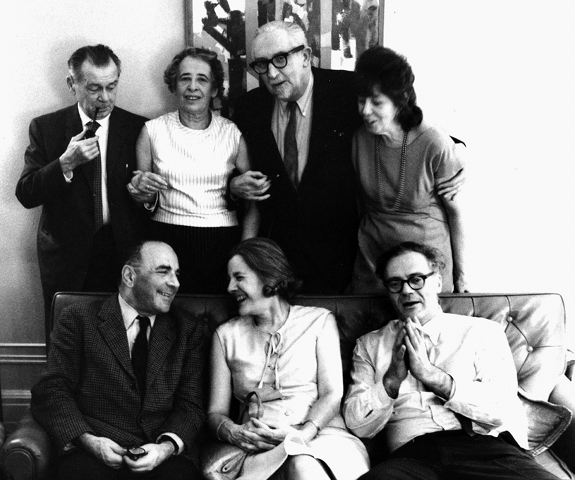 In the picture from the top left: Heinrich Blucher, Hannah Arendt, Dwight Macdonald, his second wife Gloria Lanier; Sitting: Nicola Chiaromonte, Mary McCarthy and Robert Lowell, 1966. Photo taken by Dwight Macdonald and The Politics Circle by G. Sumner, 1996.
THE MOST IMPORTANT COOKING INGREDIENT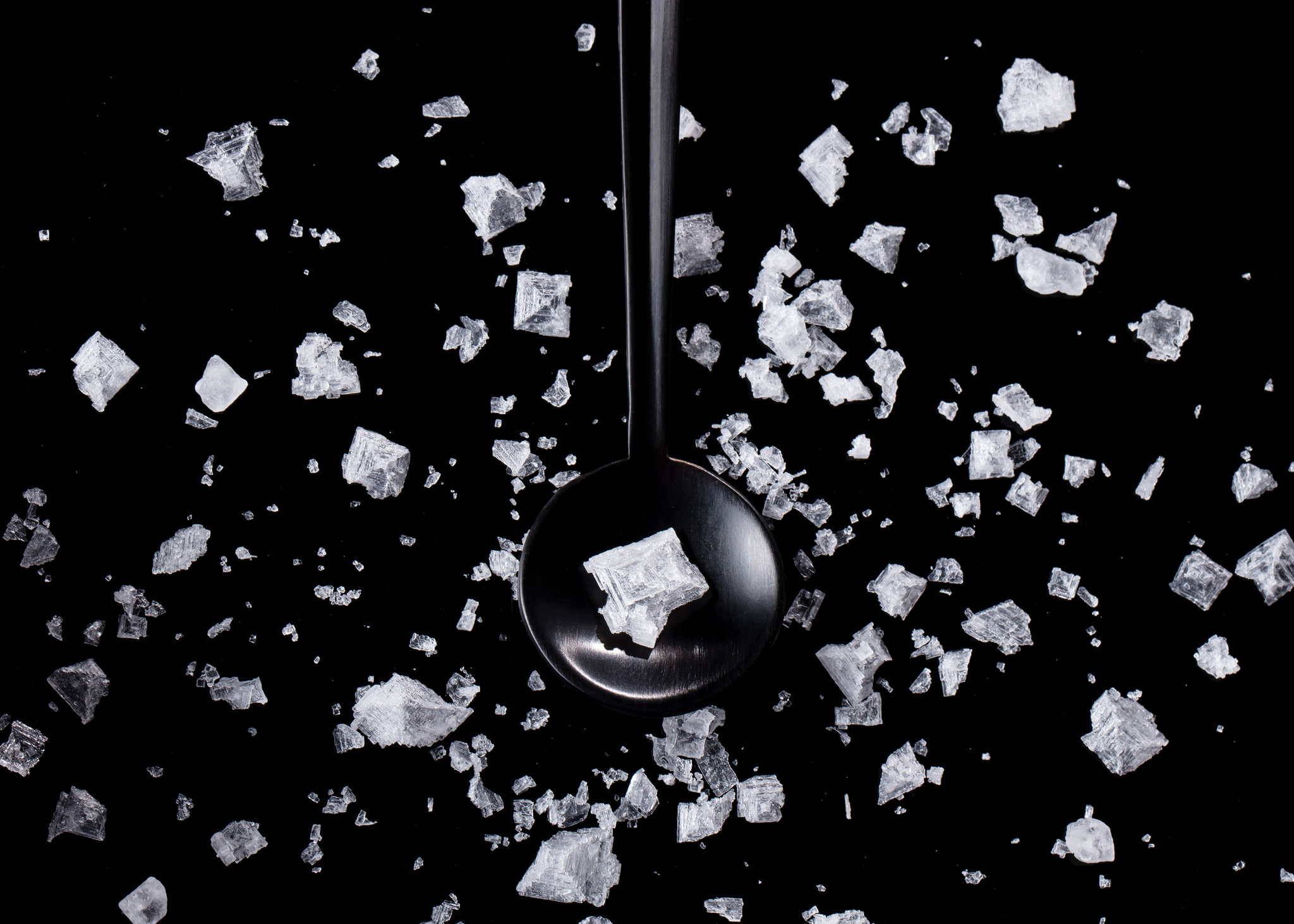 HOW DO YOU BUILD A SACRED SPACE?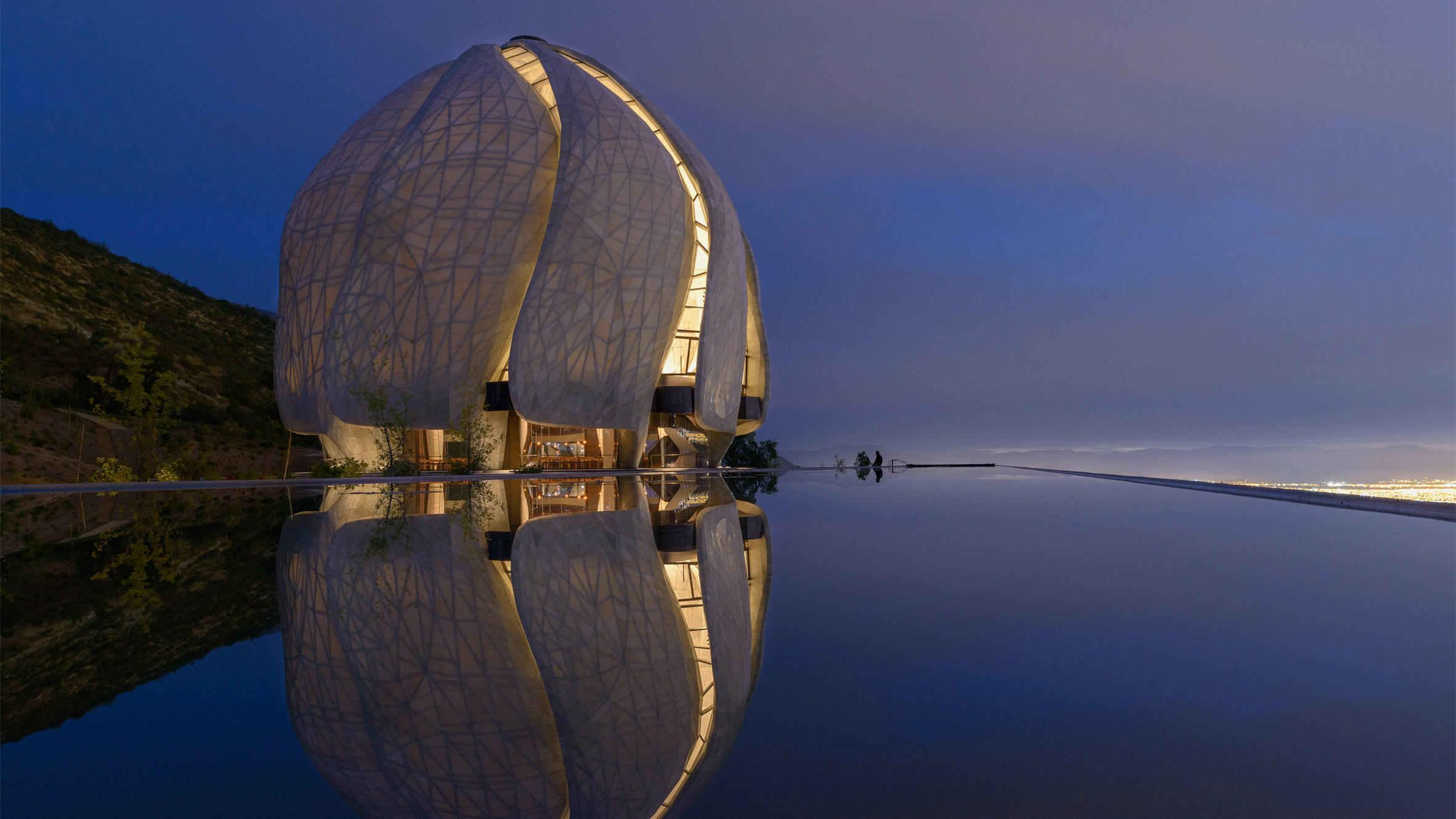 RAW HEAT OF THE EARTH'S INTERIOR MEETS AIR AND OCEAN
THE TEN METER TOWER
A QUIET GIANT OF INVESTING ISSUES WARNINGS ON TRUMP
MR. PRESIDENT, THE NETHERLANDS HAS SOMETHING TO SHARE WITH YOU ('TWEEN JUST YOU AND THEM)
WITH CORPORATE FUNDING OF RESEARCH, "THERE'S NO SCIENTIST WHO COMES OUT OF THIS UNSCATHED"
Scientists Loved 
and Loathed by an
 Agrochemical Giant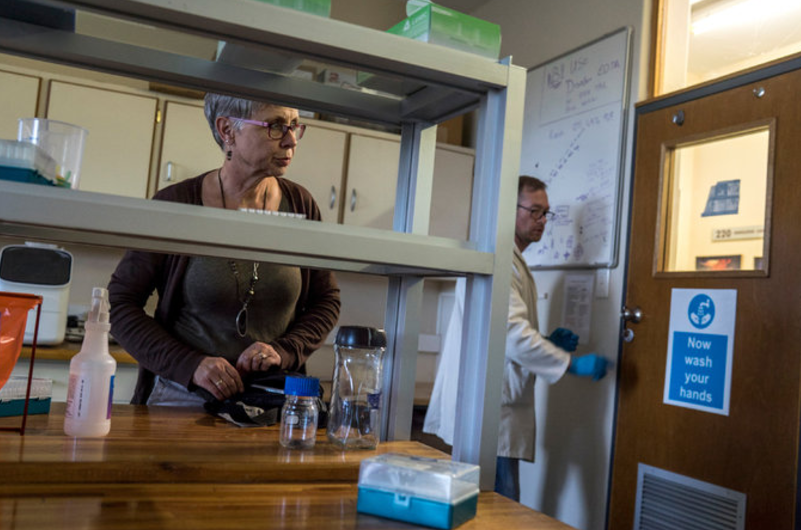 Angelika Hilbeck, a researcher at the Swiss Federal Institute of Technology, in a lab at the North-West University in Potchefstroom, South Africa. The agrochemical industry has long challenged her research, and she has been outspoken in fighting back
UNDERSTANDING THE SEEDS OF ANTI-NEOLIBERALISM TODAY
An interview with author and broadcaster MIchael Sandel — on how the failure of the elites gave us Brexit and Trump — is also a useful primer on principles of political philosophy in general, plus . . . (see below).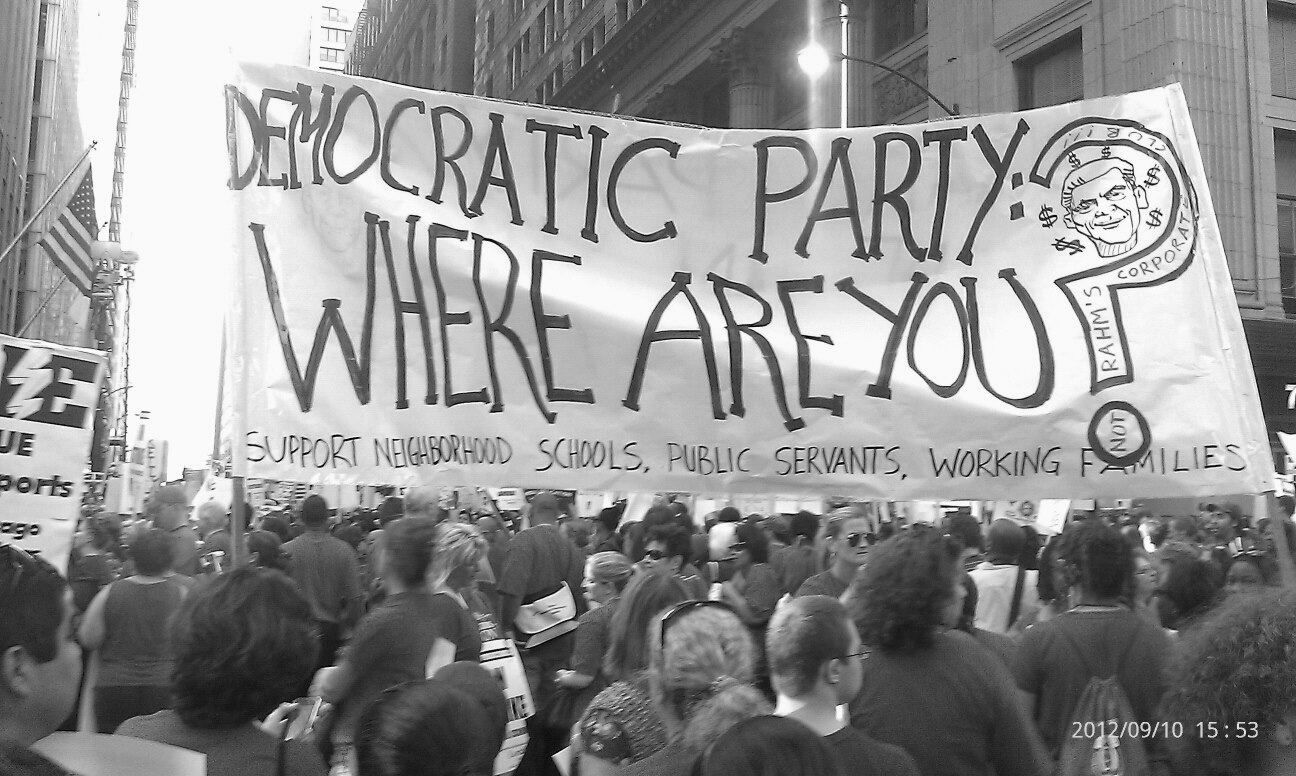 Photo credit.
. . . an interview addressing similar questions with philosopher Charles Taylor, recent winner of the Berggruen Prize for Philosophy.
 INSIDE THE LIVES OF THOSE PANAMA PAPERS PEOPLE
This very well-written article — about people with so much money they end up getting a strange allergy to paying taxes — is long and technically complex. But that didn't stop us; we couldn't put it down. The bonus is how this couple make a lot of their money. You may have been their customer. 
ESSENTIAL SIGNAGE!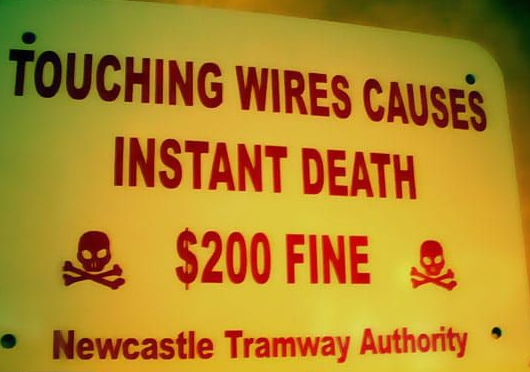 TRICKLE-DOWN EFFECT OF DRUGS AT THE TOP OF THE NAZI REGIME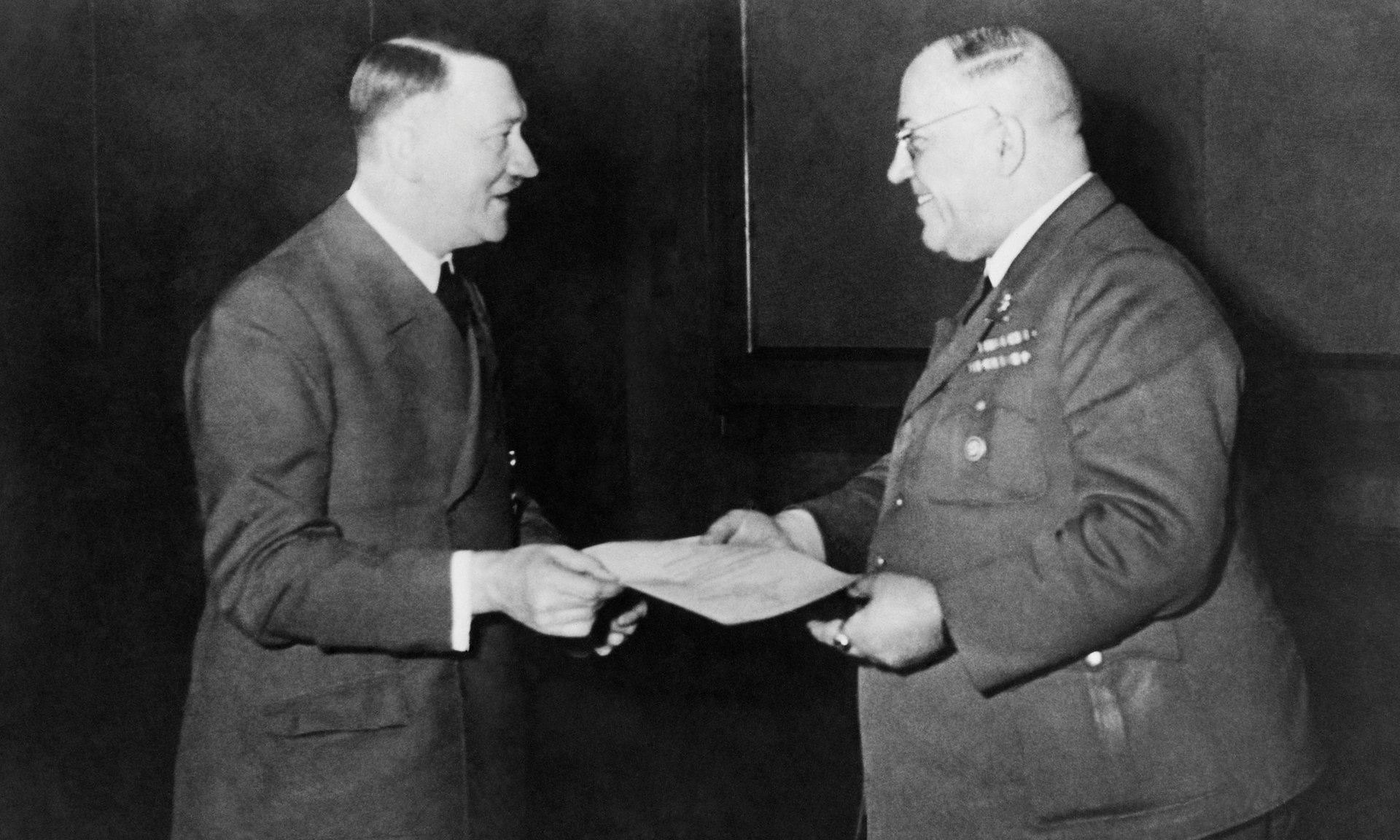 FROM FLOODS TO FOREST FIRES: A WARMING PLANET — IN PICTURES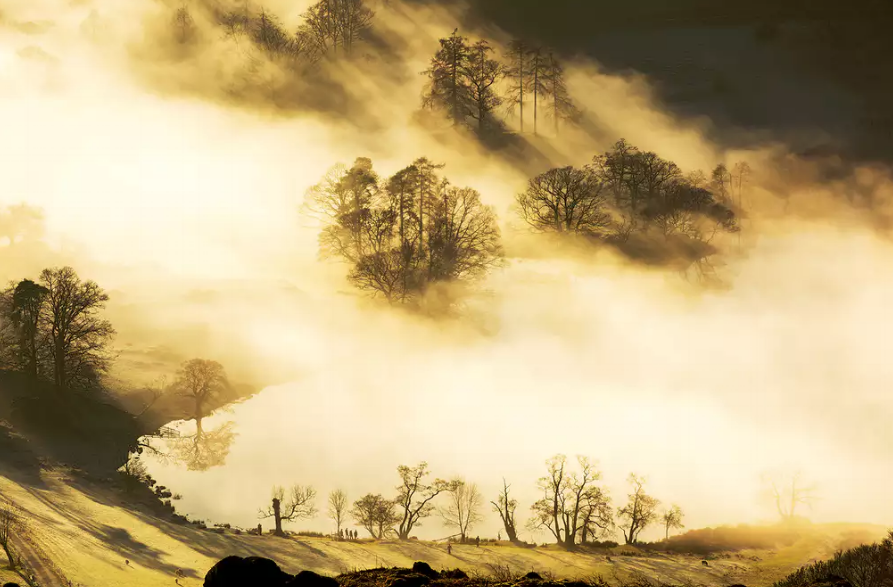 WILDLIFE UP CLOSE: PORTRAITS BY CLAUDIO GOTSCH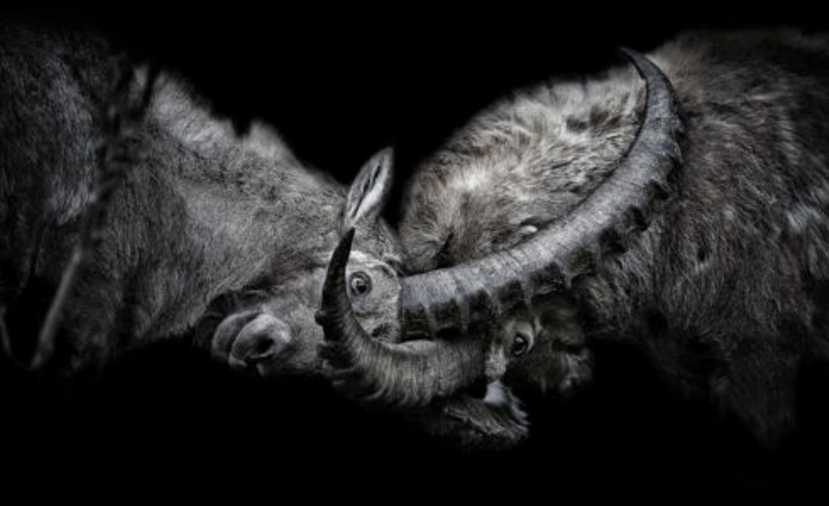 RECYCLING BACK TO A SUSTAINABLE IRON AGE
Metals like iron can be used to store and transport renewable energy, and then burned to harvest that energy.
Burning metals (Alternative Fuels Lab, McGill University).
"I FELT LIKE I WAS WATCHING A PLANE CRASH": Michael Burry, The Big Short, and Experiencing the 2008 Financial Meltdown from the Inside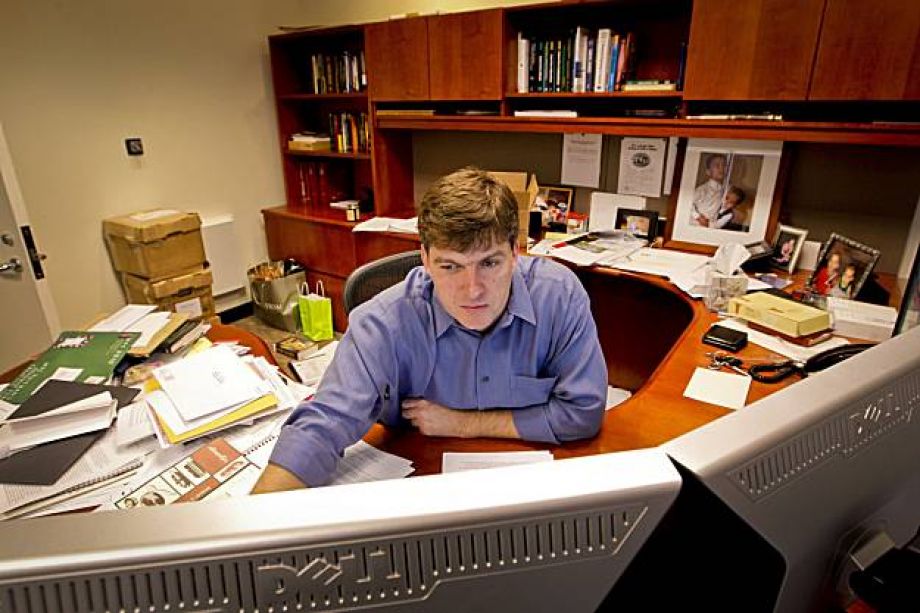 And a contrary view about the headline of the above article: "Michael Burry Does Not Think Another Financial Crisis Is Looming." >
REALLY EXTREME MAKEOVER
It's one thing to renovate a house. It's quite another to turn a cave — or a water tower or a church — into a home.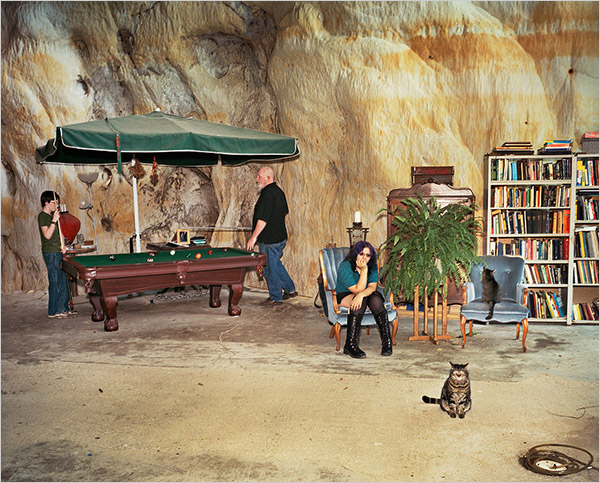 SYNTHETIC BIOLOGY IS TURNING INTO INDUSTRIAL DESIGN
WATCHING THE SCANDINAVIANS: TEACHING NEW MALE IMMIGRANTS BETTER WAYS WITH WOMEN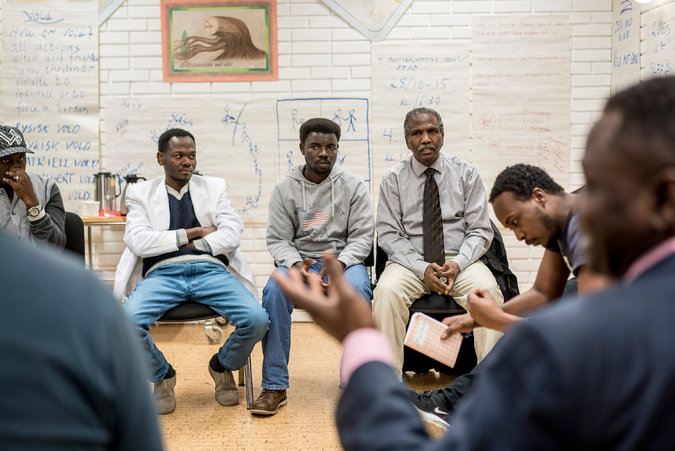 TERRORIST CAT OUT OF THE BAG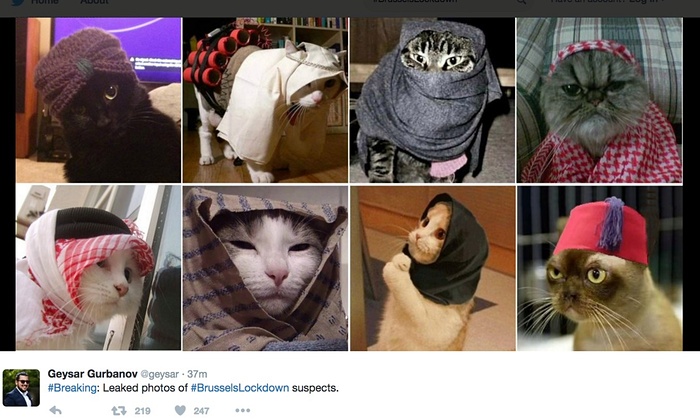 When, on Sunday evening, Belgian police asked citizens not to tweet about the armed operations that were being carried out around the country, anyone could have been excused for reacting with fear.
Belgian forces — searching for suspects in the aftermath of the Paris attacks — told citizens to stay indoors and not go near their windows for safety reasons.
They also appealed for social media silence about any police action users might witness — presumably to keep the suspects in the dark.
A tense time, no doubt. But Belgium reacted — how else? — with cats.
READ MORE . . .
A CONTEMPRARY PERSPECTIVE ON RICHARD SEIFERT



Richard Seifert (1910-2001) had an enormously successful career as an architect, yet a critical re-appraisal of his reputation has followed slowly. Herbert Wright will examine his rise, including his patronage by Felix Fenston and Harry Hyams, his London skyscraper projects from London Wall to Victoria Street, and the enemies, losses and changes (Centre Point and Kings Reach). And, for those interested in or designing projects for 21st century London, Wright will address what we can learn from Seifert.
Herbert Wright, who is the Editor-at-Large of The Journal of Wild Culture, graduated from the University of London in Physics and Astrophysics. Currently he is Contributing Editor to major UK architecture/design magazine Blueprint, and contributor to Architecture d'Aujourd'hui and others. He is the author of three non-fiction books about skyscrapers and urbanism. He has curated Lisbon Open House 2012, and had a year's residency as columnist on Royal institute of British Architects Journal to 2014.
November 18, 19:00 - 20:15 | £6.00 - £8.00
The ABA Gallery, 70 Cowcross Street, London, EC1M 6EL
JON STEWART ON CHARLESTON KILLINGS
AND THIS BY ROB ROGERS
SLIPPING BIG CASH INTO THE HANDS OF CLIMATE DENIERS 
UNITY, DIVERSITY & CULTURAL GENOCIDE
A Speech by the Rt. Hon. Beverly McLaughlin, Chief Justice of Canada, May 28, 2015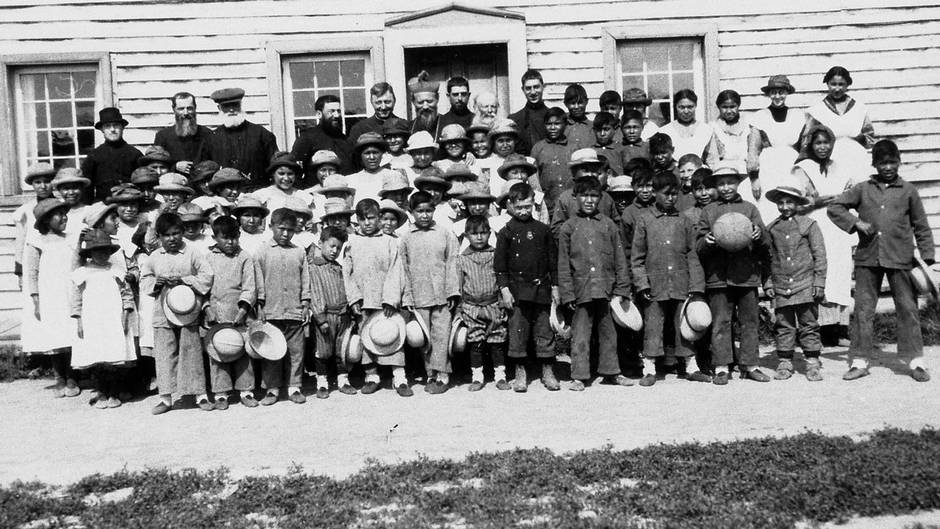 A residential school in Fort Providence, N.W.T., photographed in 1921. (Northwest Territories Archives).
ONE OF OUR HEROES MOVES ALONG . . . INTO THE PATH OF HIS HERO
Editor Alan Rusbridger's farewell letter to Guardian readers.
Rusbridger and former editor Peter Preston outside the high court after ex-cabinet minister Jonathan Aitken dropped his libel action against the Guardian, June 1997.
NIETZSCHE'S MARGINAL CHILDREN: ON FRIEDRICH HAYEK
How did the conservative ideas of Friedrich Hayek and the Austrian school become our economic reality? By turning the market into the realm of great politics and morals.
A ROBOT THAT CAN PERFORM BRAIN SURGERY ON A FRUIT FLY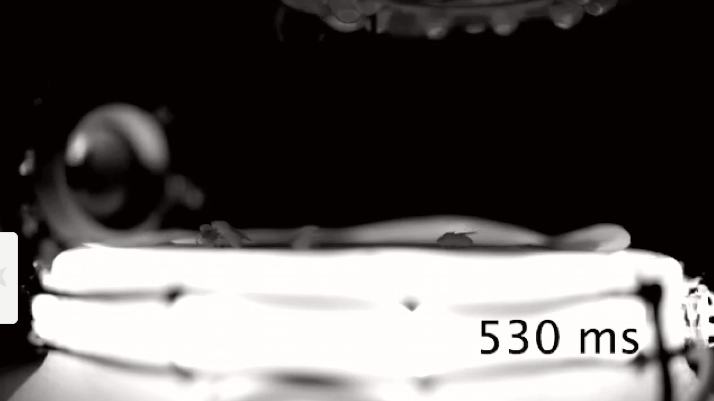 THE BIGGEST STORY IN THE WORLD — The Guardian's Alan Rusbridger and his campaign for earthly change

WILD CARS (Vehicles that have somehow lost touch with their drivers)
BICYCLING BY HALF MEASURES
About to be ridden and seen a lot, we think: The Halfbike, "a vehicle that awakens your natural instinct to move." Hmmm, imagine the daunting work-out the lower torso and gluts will get with this baby! View the video.
A FILM ABOUT WILD & CULTURE
WILD TALES. Corruption and betrayal and brutal road rage — Damián Szifron's Oscar-nominated satire examines the seedy side of humanity in six revenge fantasies.
Crossing the thin line between civilisation and barbarism, the characters are driven to madness by everyday encounters. The vengeful tales that result from their outrage are complex and caustically funny — a jilted bride wreaks havoc at her wedding, an explosives expert reacts badly to a towed car, and a nervous realisation on an aeroplane causes chaos mid-flight.
Deranged and inventive, Wild Tales lets you give in to the pleasure of losing control.
Argentina/Spain 2014 Dir Damián Szifron 122 min
Watch the review by the critic Nick Duncalf at 60SecondReviews.
~ ~ ~
Ontario beekeepers support government plan to reduce neonicotinoid use by 80% — March 24, 2015
MILTON, ONTARIO — The Ontario Beekeepers' Association has announced that it is pleased to see the Ontario government proceed toward their goal of an 80% reduction in neonicotinoid pesticides by 2017. Tibor Szabo, president of the OBA says that, "although the organization is still reviewing the detailed mechanisms, we support the regulatory approach to controlling these pesticides. We are proud that Ontario is taking bold leadership to protect pollinators with the strongest measures in North America. We are particularly supportive of the requirement for third-party assessment, the emphasis on Integrated Pest Management and the commitment to transparency and public reporting."
Yesterday, the Government of Ontario released its draft regulations for public comment. The proposed rules provide a new class of pesticides for corn and soy seeds treated with three types of neonicotinoid pesticides and a phased-in approach to regulating their sale and use. There are currently no requirements on the use of neonicotinoid treated seed.
"This proposal is encouraging for beekeepers who have been observing the devastating effects of these chemicals on their bees for the past few years," said Szabo. "We believe these measures will build the long-term stability of our beekeeping industry and enable us to continue to provide essential pollination support to Ontario's farmers."
The New Optimism of Al Gore — by John Schwartz, March 15, 2015 (New York Times)
The worst effects of climate change can be blunted. "We've got a lot of work to do," he says. "We're going to win this . . . The only question is how long it takes."     
"What ISIS Really Wants" — The Atlantic Monthly (with thanks to Tim Wilson)
The article includes this George Orwell quote:
"Hitler, because in his own joyless mind . . .
. . . he feels it with exceptional strength, knows that human beings don't only want comfort, safety, short working-hours, hygiene, birth-control and, in general, common sense; they also, at least intermittently, want struggle and self-sacrifice, not to mention drums, flags and loyalty-parades. However they may be as economic theories, Fascism and Nazism are psychologically far sounder than any hedonistic conception of life."

"Old Masters at the Top of Their Game" — by Lewis Lapham
"Our Ecological Boredom" — by George Monbiot
THE BEES & PESTICIDES DEBATE
"Ontario to restrict use of pesticide linked to bee deaths" —  by Eric Atkins
"Alberta beekeepers oppose pesticide ban" — by Amanda Stephenson
"Welcome to Syngenta's Forum for the Future of Agriculture" — Corporate Europe Observatory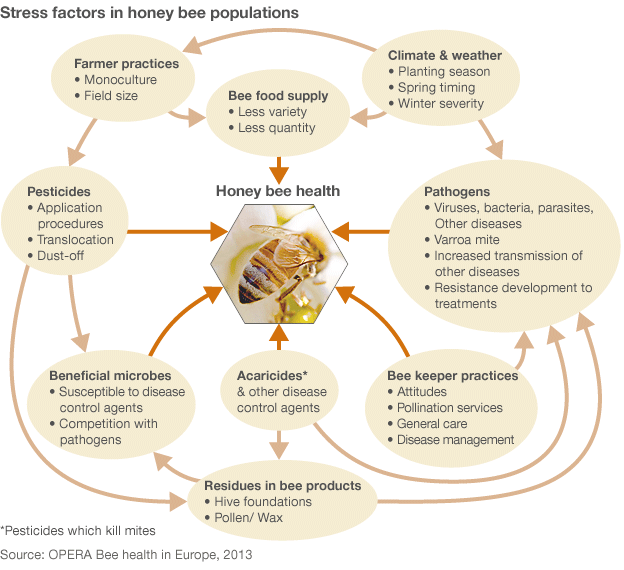 The Architecture of Happy Hour: Plotted, Not Stirred — view article.
If you know of articles you'd like us to list here, by subject, please send them to journal [AT] wildculture.com.