Idle No More - Aboriginal Rights: Canada's historical blindspot
Standfirst
Professor of journalism and documentary filmmaker, James Cullingham on his country's convenient ignorance surrounding treatment of its indigenous populations.
Body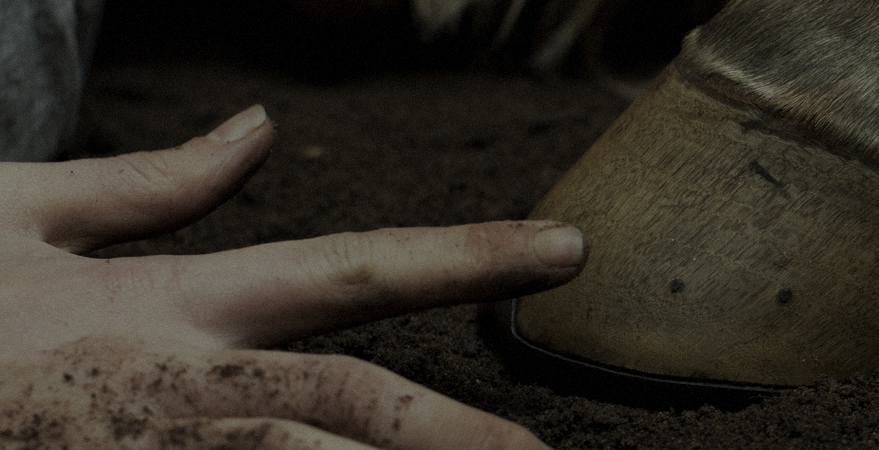 Since late last year Canada has experienced an expression of aboriginal discontent in various public forms. These include a hunger strike by Attawapiskat Chief Theresa Spence and a series of protests by the
Idle No More
movement. Here are a few observations and some background based on my experience and knowledge of the issue:
The mainstream liberal Canadian media, with few exceptions, is grossly under-informed about the historical, economic and constitutional underpinnings of our current crisis in aboriginal-settler relations in Canada and all that swirls within and without
Idle No More
.
Some of Canada's leading national political journalists seem to be unaware, for example, that The Royal Proclamation of 1763 is part of the Canadian constitution. King George III made the Proclamation following the fall of New France. The King guaranteed the Crown's Indian allies that they would not be disturbed in their traditional lands until and unless land cessions were negotiated during public meetings between the aboriginal group concerned and the Crown. (The Proclamation proved very useful indeed when England's Indian allies played a critical role in the defense of British North America in the War of 1812.) The Proclamation is the legal basis of Canada's Treaty process. It has been overlooked in most of British Columbia and, until 1975, in most of Québec.
A great swath of timber, mineral, fisheries, highway, railway, hydro and cottage development under provincial jurisdiction has been tantamount to a policy of forced removal in Canada.

The basis of Canadian apartheid (an Afrikaans word meaning "the status of being apart") is rooted in two laws, The Indian Act of 1876 which survives; and sections 91and 92 of the Constitution. Under Section 91 Indians are wards of the federal state and their lands are to be protected by Ottawa. Under Section 92 the provinces gained jurisdiction over natural resources. Many Indians in provinces have been caught in the middle since 1867. Provinces administer and "develop" natural resources; the feds say that anything off a reserve is not their purview.

Aboriginal representatives were not invited to Canada's foundational constitutional talks in 1864, 1867, 1870 and 1871. At that time, aboriginal people were the majority population by far in the provinces of Manitoba, the North West Territories (Saskatchewan and Alberta) and British Columbia. As provinces were formed, Indians were immediately denied the franchise both federally and provincially with a few temporary exceptions. That persisted until 1961. In that regard, Canadian liberal democracy is rooted in the exclusion and political and economic marginalization of aboriginal peoples.

In practical economic terms, this means: if a community has traditionally relied on salmon, wild rice, timber, pickerel, various barks, white fish, berries, herbs, sturgeon, bison, minerals... to survive, most were effectively put out of business by application of provincial resource management regulations and various licenses granted to resource companies. A great swath of timber, mineral, fisheries, highway, railway, hydro and cottage development under provincial jurisdiction has been tantamount to a policy of forced removal in Canada.

That Section 91/92 dynamic has been devastating to Treaty 9 (James Bay) communities since 1905-6 and adhesions of 1929 (Attawapiskat). I've read Treaty 9 and the official record of the Treaty by its Commissioners D.C. Scott and Samuel Stewart. The record appears clear: in return for agreeing to live on reserves, Treaty 9 communities were guaranteed access to resources in their surrounding traditional lands. That was worse than an empty promise.

In Canada, the Prime Minister is the head of government. The Monarch, or her/his representative, the Governor General, is the head of state. In that respect, Chief Spence has some constitutional justification in asking for a meeting with both Prime Minister Stephen Harper and Governor General David Johnston, in addition to the polemical and public relations weight she might attach to her conviction.

Many nations have historical blind spots: France has Indochina and Algeria. The US has Vietnam and guns. Mexico has the Tlatelolco (Three Nations Plaza) massacre of 1968. Canada has aboriginal-settler relations. Let's hope Canadians transcend the ignorance and denial surrounding this matter that lies at the heart of the liberal project of Canadian 'democratic development'.


James Cullingham is a professor of journalism and documentary filmmaker.
Toronto, January 2013

www.tamarackproductions.com
www.johnfaheyfilm.com

----

Further Reading

Canadians generally take pride in being a nation of laws. Here is what the highest law of the land has to say about aboriginal and treaty rights: From The Constitution Act 1982:

25. The guarantee in this Charter of certain rights and freedoms shall not be construed so as to abrogate or derogate from any aboriginal, treaty or other rights or freedoms that pertain to the aboriginal peoples of Canada including
(a) any rights or freedoms that have been recognized by the Royal Proclamation of October 7, 1763; and
(b) any rights or freedoms that may be acquired by the aboriginal peoples of Canada by way of land claims settlement.

PART II
RIGHTS OF THE ABORIGINAL PEOPLES OF CANADA
35. (1) The existing aboriginal and treaty rights of the aboriginal peoples of Canada are hereby recognized and affirmed.
(2) In this Act, "aboriginal peoples of Canada" includes the Indian, Inuit, and Metis peoples of Canada.
(3) For greater certainty, in subsection (1) "treaty rights" includes rights that now exist by way of land claims agreements or may be so acquired.
(4) Notwithstanding any other provision of this Act, the aboriginal and treaty rights referred to in subsection (1) are guaranteed equally to male and female persons.(17)
35.1 The government of Canada and the provincial governments are committed to the principal that, before any amendment is made to Class 24 of section 91 of the "Constitution Act, 1867", to section 25 of this Act or to this Part,
(a) a constitutional conference that includes in its agenda an item relating to the proposed amendment, composed of the Prime Minister of Canada and the first ministers of the provinces, will be convened by the Prime Minister of Canada; and
(b) the Prime Minister of Canada will invite representatives of the aboriginal peoples of Canada to participate in the discussions on that item.

For further understanding of these issues, I commend the films by Hugh Brody, Gil Cardinal, Alanis Obomsawin and Boyce Richardson about this difficult matter of Canadian national life.

I dare suggest that my Duncan Campbell Scott - The Poet and the Indians (1995 Tamarack/NFB) and We Have Such Things at Home are worth a gander (1997 Tamarack). The second is about the relationship between British colonial policy, Canadian Indian policy and apartheid in South Africa.

Here are some books that I highly recommend:
Three Day Road, Joseph Boyden
Maps and Dreams, Hugh Brody
Canada's First Nations: A History of Founding Peoples from the Earliest Times, Olive Dickason
The Fur Queen, Tomson Highway
Skyscrapers Hide The Heavens: A History of Indian-White Relations in Canada, J.R. Miller
A National Crime: The Canadian Government and the Residential School System, 1979 to 1986 , John S. Milloy
Strangers Devour The Land, Boyce Richardson
A Narrow Vision: Duncan Campbell Scott and the Administration of Indian Affairs in Canada, E. Brian Titley
The Dispossessed, Geoffrey York