Inside Angela Lizon's 'Menagerie'
Standfirst
As wild culturists, we like to be in two places at once, and for that reason we're naturally fond of artists whose work at once cohabits the serious and the playful, the sincere and the irreverent, and all realms ironic and oxymoronic. Angela Lizon is a teaser — a painter whose trademark 'concern' with kitsch and the subversion of clichés causes the viewer do a double take: Are you putting us on? In worlds Borges might conjure, she deftly is and deftly isn't. In the Wild Culture Scribbler's Questionnaire, Angela fills in some background around the smoke of a radiantly quirky aesthetic.
Body

1. What is your first memory and what does it tell you about your life at that time and your life at this time?
A recurring nightmare: being a mouse in a hole and a huge cat looking in. I think it came from the nursery rhyme:
Six little mice sat down to spin
Pussy passed by and she peeped in
Shall I come in and cut off your threads
No, no, Mistress Pussy, you'd bite off our heads!
I grew up on those nursery rhymes, fairy tales and Victorian cautionary tales. I didn't like The Beatles when I was young because I thought they were a band of little insects playing. We didn't have a television so I made sense of the world with my own internal images and pictures. And now I paint giant cats and naked mole rats. It all makes perfect sense.
2. Can you name a handful of artists in your field  or other fields who have influenced you — who come to mind immediately?
Velazquez for his paintings of the Spanish royal family in their elaborate costumes; Jan Svankmajer for his quirky animations, especially Alice (based on Alice in Wonderland); the Brothers Grimm.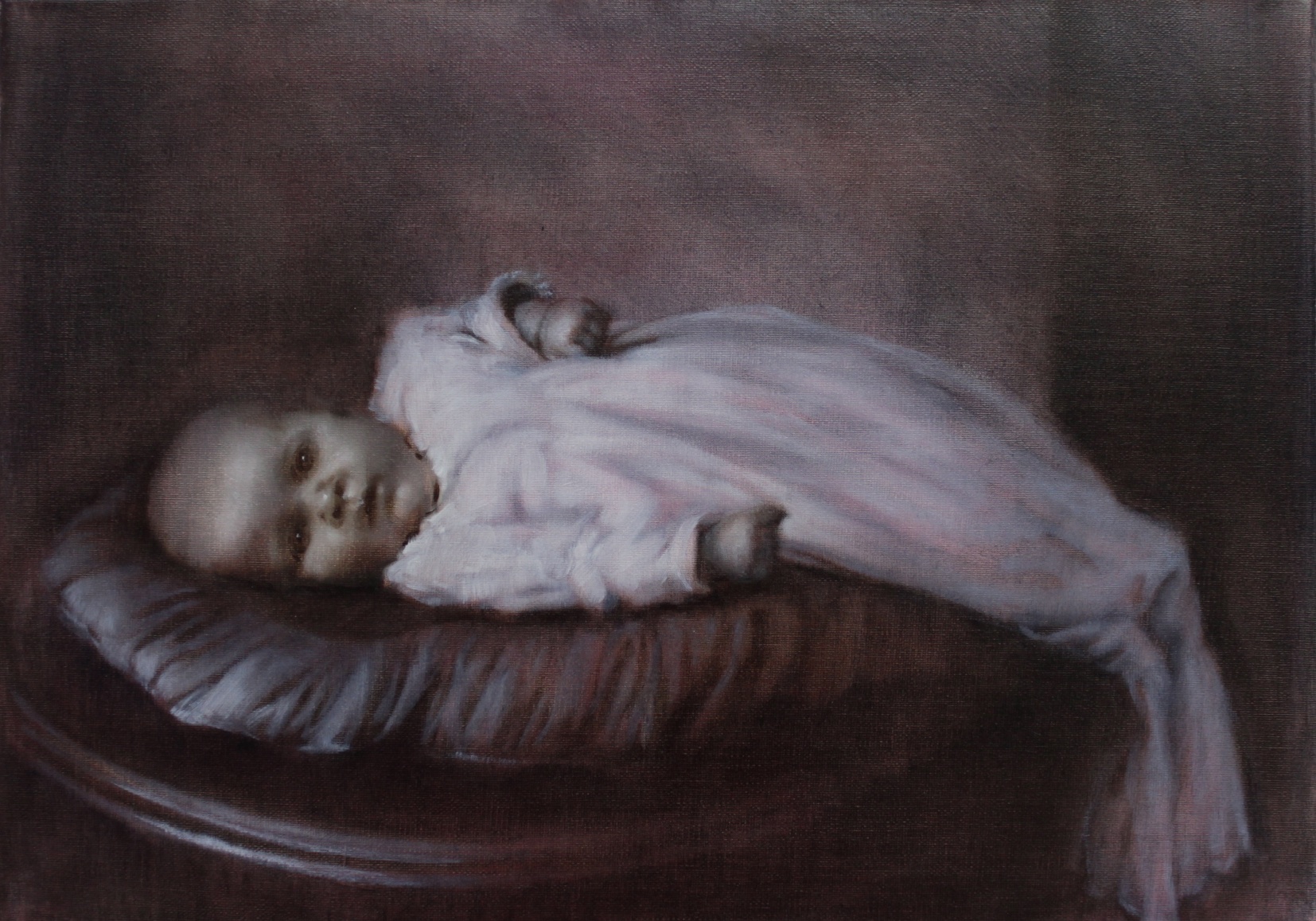 3. Where did you grow up, and did that place and your experience of it help form your sense about place and the environment in general?
I grew up in London. Leaving it was a rare enough occurrence that even as a teenager I remember being fascinated seeing cows through the window on a train journey. It's one of the reasons I chose to study art at Bristol Polytechnic — there were cows in a neighbouring field and that was really exotic.
4. If you were going away on a very long journey and you could only take four books — one art book, one fiction or poetry, one non-fiction, one theory or criticism  — what would they be?
Gerhard Richter Portraits (how does he do it?!); War and Peace (I like fat books on long journeys); Samuel Pepys' Diary (very funny); On Ugliness, by Umberto Eco (discusses lots of images, so plenty to think about).
Stepping Out.
5. What was your most keen interest between the ages of 10 and 12?
A little known 32 acre scrap of medieval woodland in Perivale, London, a few miles from my house. It is only open to the public one weekend a year, when the bluebells are flowering (I've never seen bluebells like them anywhere else — like a blue mist). But you could become a member and then the key was kept at the local library and you could have unlimited access. I used to love wandering on my own in a peaceful deserted wood in the middle of London.mThere were also interesting walks with visiting fungi experts, water diviners, etc.
6. At what point did you discover your ability with your artistic practice?
When I was about 11, I had a lovely teacher who bought me a tin of 40 coloured Swiss pens. I had been drooling over them in the local art shop window. I couldn't believe it when he said, "These are for you." I asked him to repeat what he said several times. Then when I was about 12, school friends started asking me to draw in their books.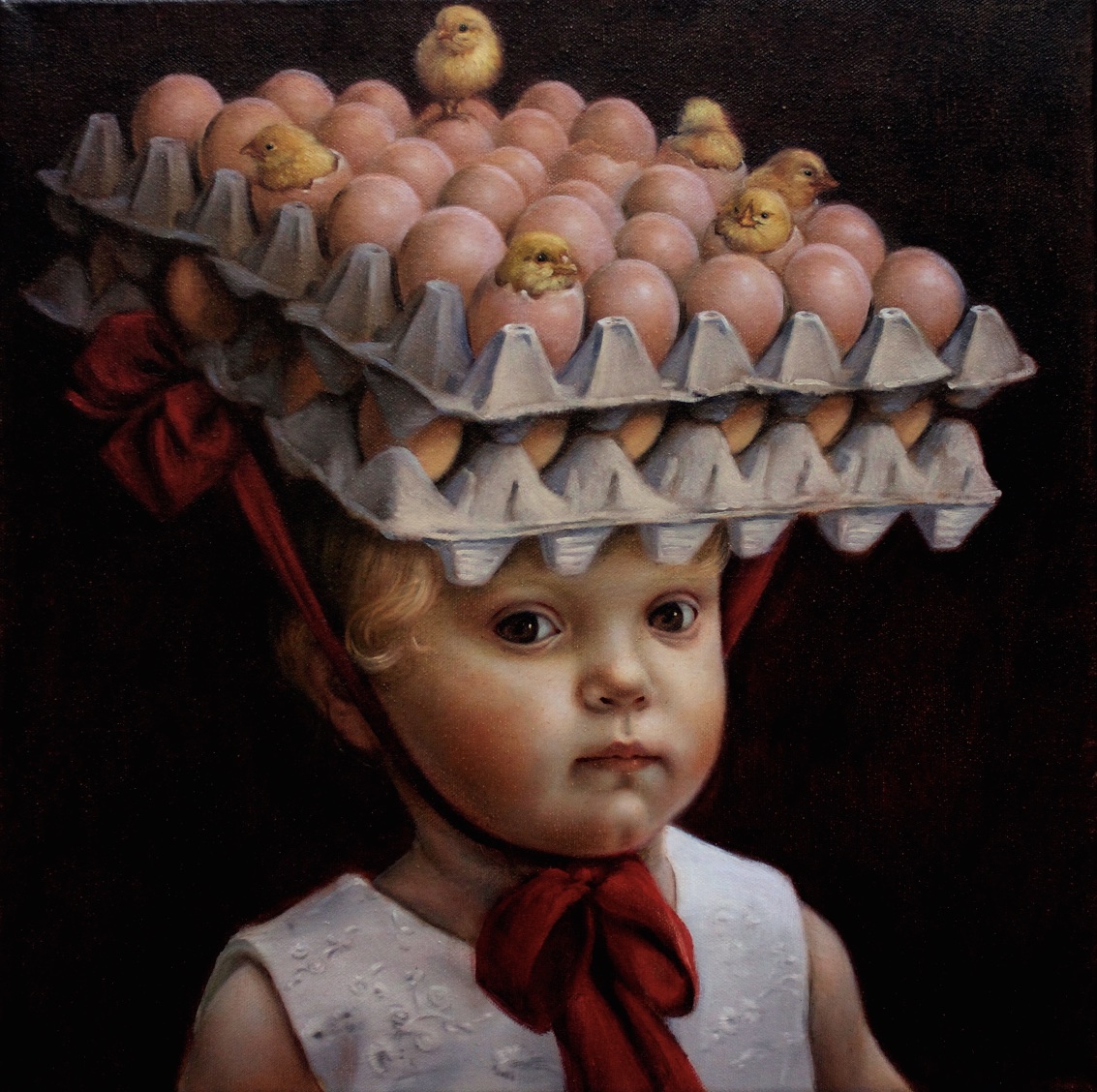 Easter Bonnet.
7. Do you have an 'engine' that drives your artistic practice, and if so, can you comment on it?
The urge to improve and do a better and more successful painting each time. Does that make me a perfectionist? A bit maybe.
8. If you were to meet a person who seriously wants to do work in your field — someone who admires and resonates with the type of work you do, and they clearly have real talent — and they asked you for some general advice, what would that be?
To paint what you want and not what you think other people want. Be true to yourself and your work will be more honest. Don't censor your ideas — try it out, if it doesn't work it may still lead to something else.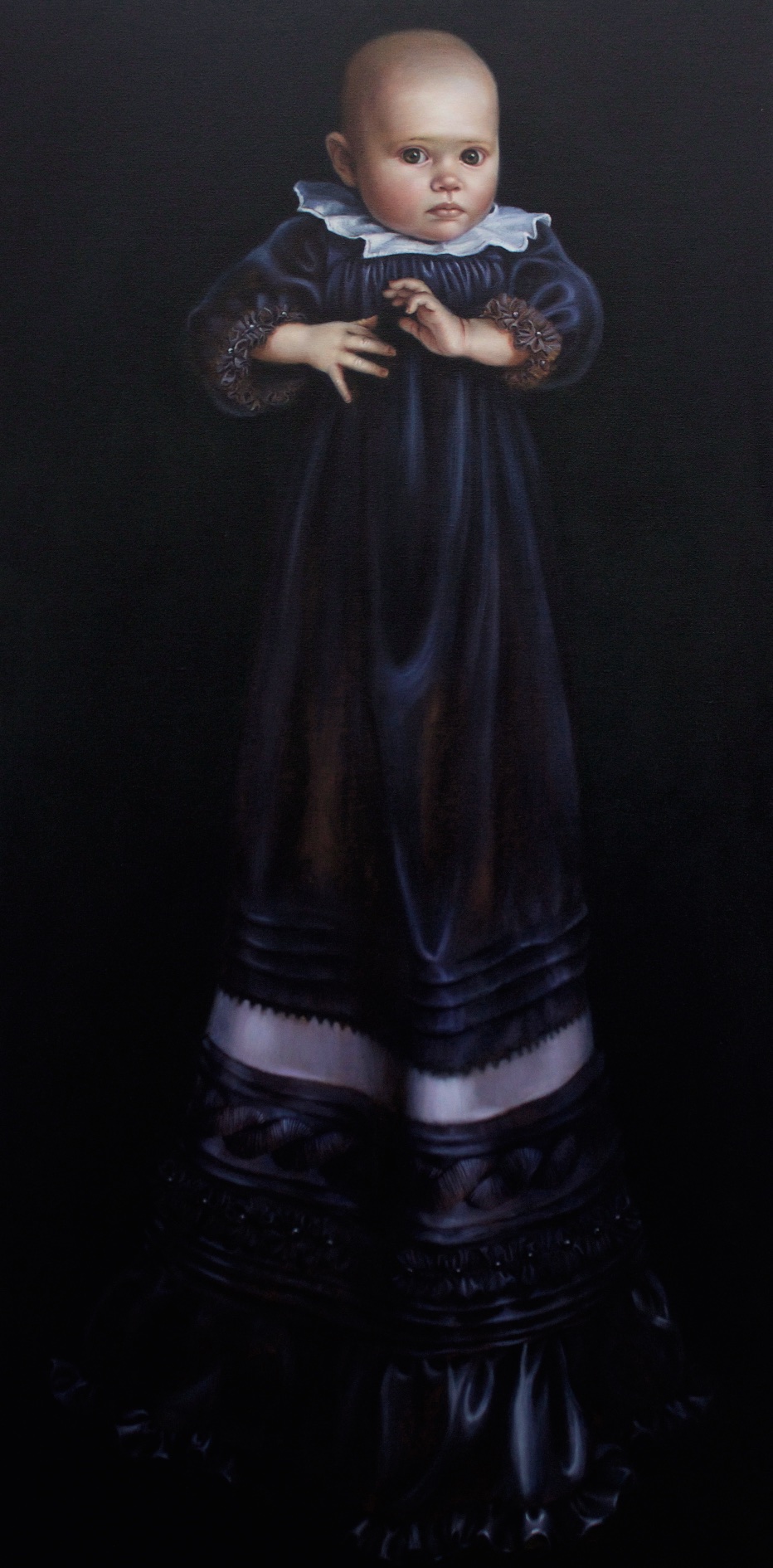 Midnight Blue.
9. Do you have a current question or preoccupation that you could share with us?
Capturing atmosphere in a painting.
10. What does the term 'wild culture' mean to you?
Unconventional, and doesn't follow societal and artistic fashion and trends.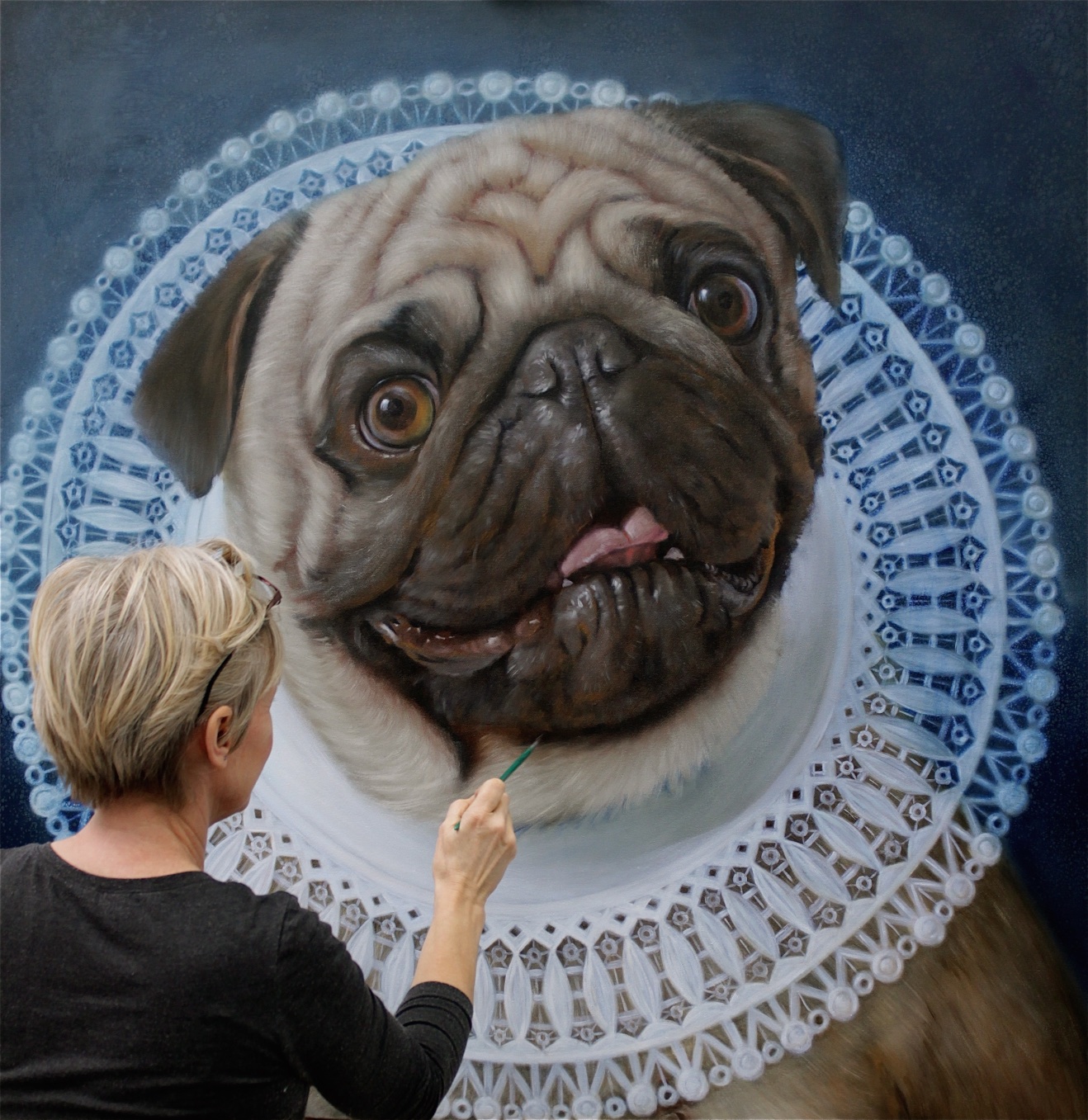 Ruff! Ruff!
Angela Lizon's current show, Menagerie, opens at Gallery 8 on Monday 20 April 2015 to 2 May 2015 — 8 Duke Street, St James's, London. 

ANGELA LIZON went on to study at post-graduate level at the Krakow Academy of Fine Art, Poland, after studying Fine Art in Bristol. She has been selected to exhibit at the prestigious John Moores Painting Prize, Liverpool, the Summer Exhibition at the Royal Academy, London, and the Threadneedle Prize, London. She has exhibited internationally in Melbourne, Brussels, Hong Kong and New York. She lives in Bristol and is represented by Coates and Scarry.