Standfirst
PHOTO STORY: Two recent series by photography duo Maslen & Mehra - Native reintroducing native species into the urban environment, and Mirrored placing urbanised peoples into wide landscape vistas.
Body
NATIVE
Cities including London, New York, Paris, Rome, Istanbul and Berlin have all been the subject of Maslen & Mehra's experimental photographs. Heavily built-up urban landscapes are photographed in the early hours, when they are devoid of human activity. The artists take this fleeting opportunity to re-introduce native species into the picture in the form of mirrored sculptures. Roe Deer appear to graze in Canary Wharf, a financial district of London; an American Eagle takes flight in Times Square, New York, capturing a skyscraper and brilliant neon on its mirrored wing.



Eagle Owl - Reichstag - Berlin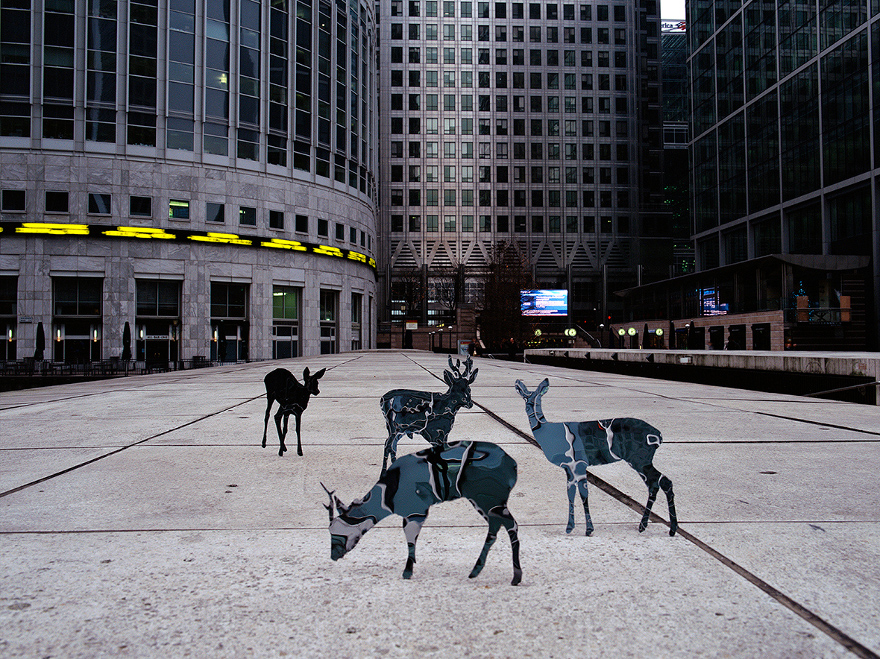 Roe Deer - Docklands - London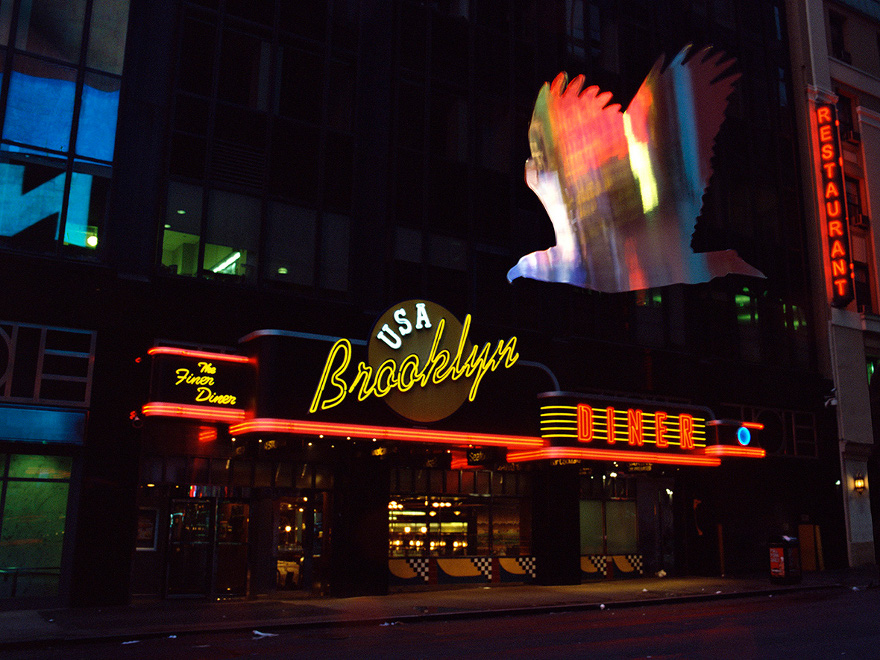 American Eagle - Times Square - New York

Mirrored
For the Mirrored series, Maslen & Mehra appropriate imagery of people, whose silhouettes are then made into mirrored sculptures. By placing them into the landscape and photographing them in this new context, Maslen & Mehra forge an unusual synthesis at first sight: the juxtaposition of highly urban people and wide-open spaces. The result of these forced symbioses raises issues of the human existence and alludes to the impermanence and fragility of mankind.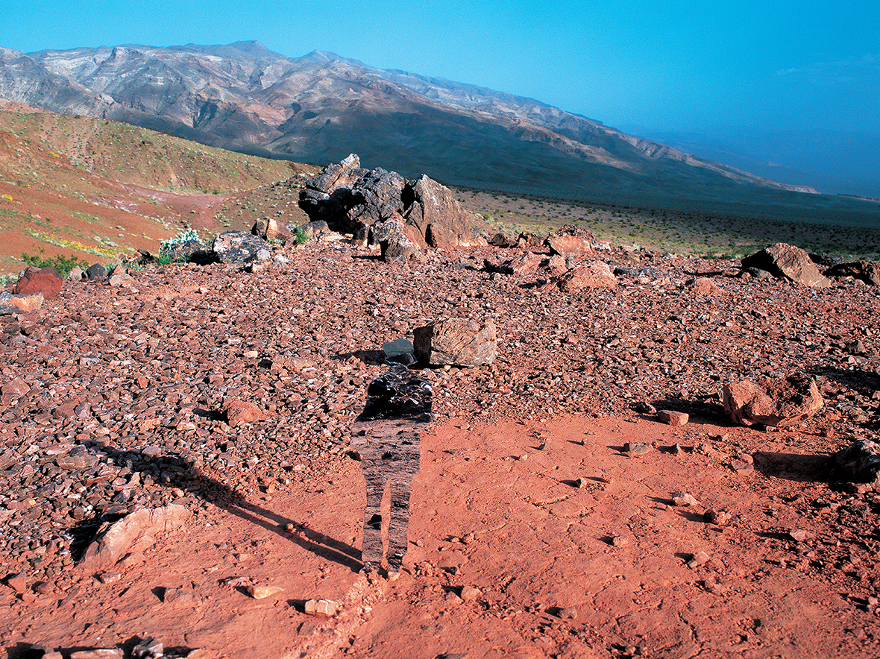 Hells Gate Death Valley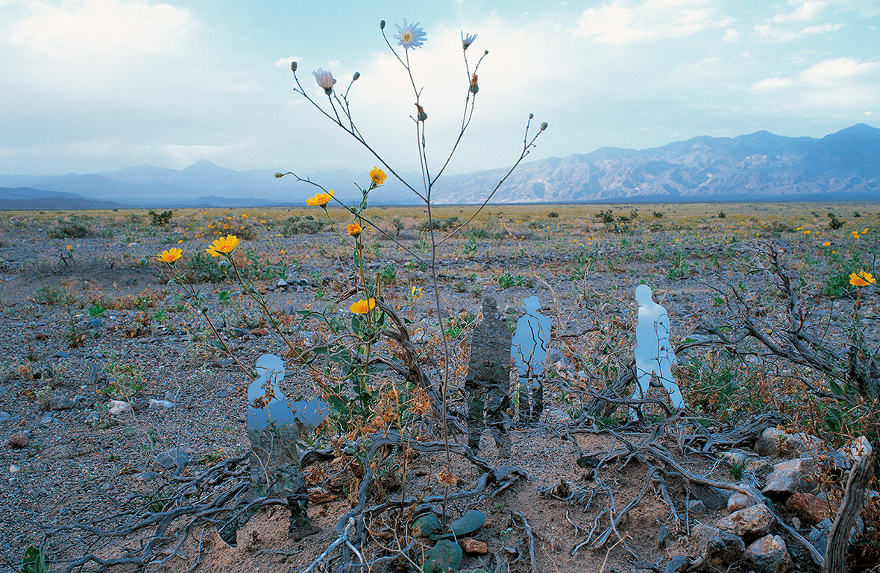 Highway 190 Death Valley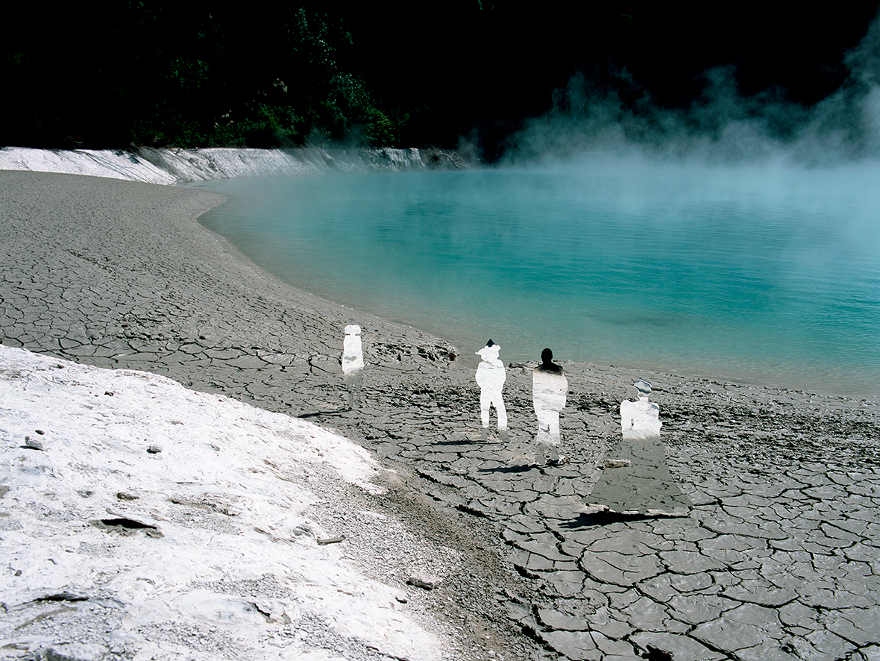 Inferno Crater Waimangu New Zealand
Salt Creek Death Valley



 
Working in a diverse, imaginative and experimental graphic language, Maslen & Mehras' collaborative practice engages in dialogues which compare, contrast and juxtapose the natural and human world in which we live. Works by MASLEN & MEHRA are included in collections such as Tattinger Switzerland, Art Es Collecion Madrid, and the Altered Landscape Collection, Nevada Museum of Art which includes artists such as Bernd and Hilla Becher, Edward Burtynsky, and Fandra Chang. Solo exhibitions have been staged in New York, London, Paris, Rome, Barcelona, Dubai, Istanbul, Sydney and Berlin. A monograph titled MIRRORED was published by Verlag für moderne Kunst Nürnberg with support from Arts Council England with texts by art historian Edward Lucie-Smith and Eugen Blume.
http://www.voidgallery.com/