'Real Men Can't Be Seen . . .'
Three drawings from the vault of one of our Contributing Artists, the amazing Roxanna Bikadoroff.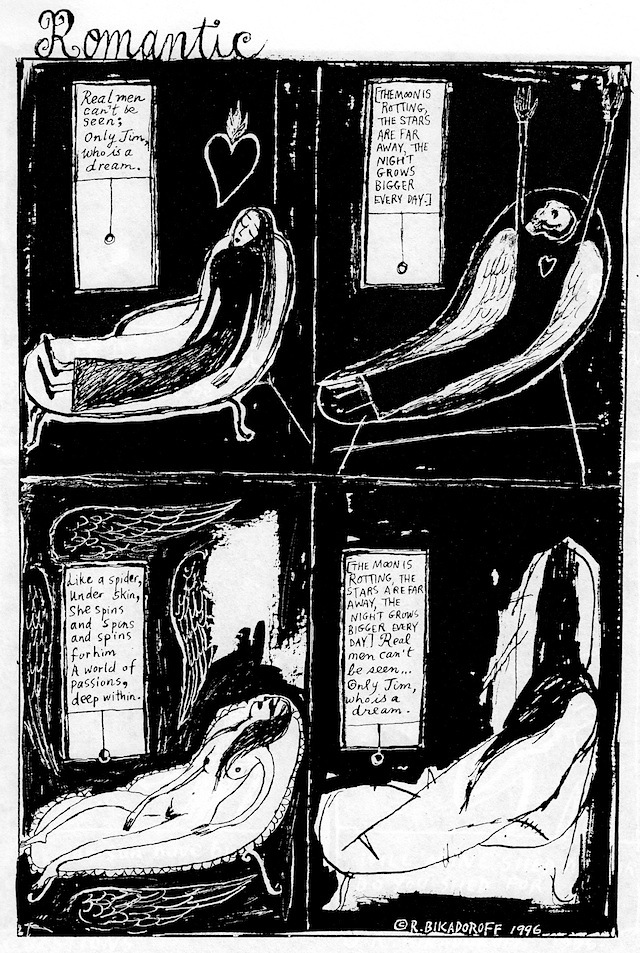 ROXANNA BIKADOROFF is a widely published illustrator, mixed media artist and astrotarologist. An abundance of her prodigious talent can be found at her artist's site, her Facebook page, and her astrotarology site. She lives in Vancouver.