'Tango and the Close Embrace of Christmas' & 'Stilletos'
Standfirst
As part of our series, Revisioning the Winter Holidays . . . as if encased in a tree ornament, a poem and a moving picture gaze out at us to see who we are. (Scroll down for poem).

Body
Tango and the Close Embrace of Christmas
STILLETOS
by Amy Brundvand
I stopped by at that fancy bakery after work
To buy myself a piece of chocolate cake
With buttercream icing and while I'm waiting
My turn in line there's a tango playing
On the sound system and all I want
For Christmas is to dance with a milonguero
In polished wingtip shoes, but my stilettos
Are sitting at home in the closet. I've aged out
Of being asked to dance, and as they say
It takes two. My little girl was tottering
Around in my high heels the other day
And she said Mom, it's hard to walk in these things.
Those shoes aren't made for walking, I told her
But I didn't explain to her what they are for.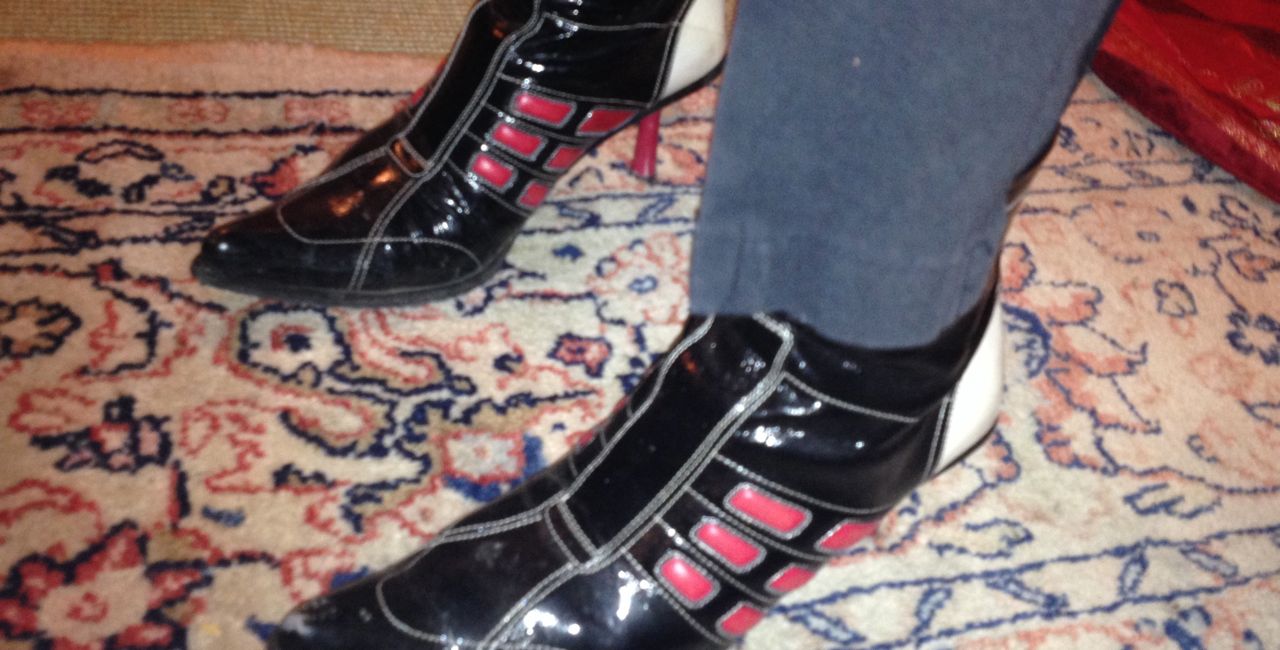 AMY BRUNDVAND is a librarian, part-time nature mystic and monthly contributor to Catalyst Magazine in Salt Lake City, Utah. She lives in the Jordan River watershed at the edge of the Great Basin.
BARNABY RUHE is an American artist, academic and six-time world champion boomeranger. As an artist, Ruhe, a professor at New York University's Gallatin school of individualized study, is best known for his painting marathons, otherwise known as endurance feats.
URSZULA ABOLIK is an entrepreneur activist poet and pedagogist extraordinaire.  She makes it happen. A ruthless conversationalist, the soul is revealed and moved to the next place, shamanically. Thus she has dear friends. She owns the store Amber Connection, with amber and with connection.
Photos and video by Whitney Smith.