Wild Culture Diary - February 2013
Standfirst
In the first of a new monthly series, we select our pick of the best events taking place across the world in the month ahead.
Body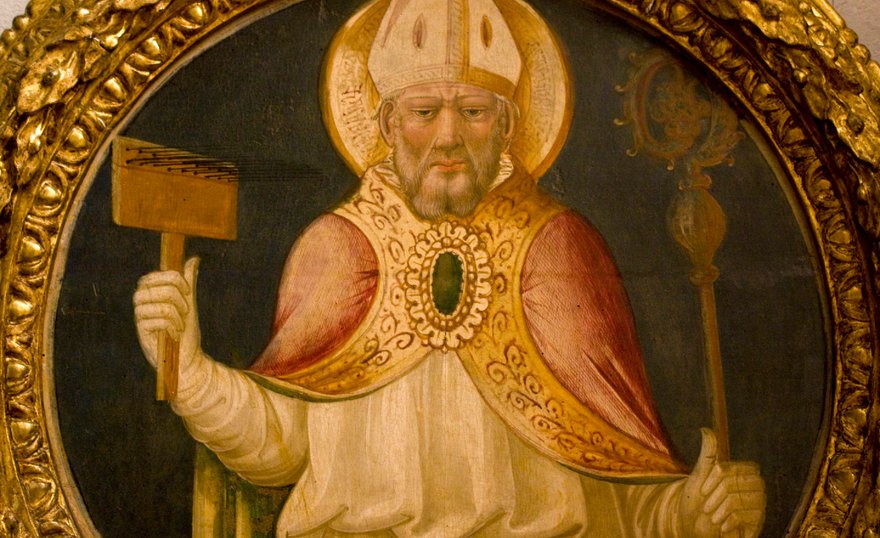 4th February
The Blessing of the Throats
LONDON: Taking place at St Etheldreda's Church on the Monday after the feast day of Saint Blaise is a strange old Catholic ritual known as the Blessing of the Throats. There are two different versions of the ritual – one involving two crossed candles and the other a wick dipped in consecrated oil – but both invoke Saint Blaise to alleviate any throat-related sufferings. The beautiful St Etheldreda's is one of the oldest Catholic church buildings in England and the perfect place for such arcane performances.




5th – 11th February
Sapporo Snow Festival
SAPPORO: Billed as a "pristine snow fantasy", the Sapporo Snow Festival attracts over two million visitors each year. Japan's largest winter celebrations, now in their 64th year, see Odori Park, the main street in Susukino and the grounds at Community Dome Tsudome, all transformed into a crystalline winter dreamland graced with magnificent snow statues and ice sculptures. There's even a snow sculpture contest, featuring eleven teams battling it out from across the globe.




11th – 17th February
NODE13 Festival
FRANKFURT: Founded in 2008 by developers and users of vvvv, a programming language with particular focus on video, graphics and audio, NODE is a biannual forum for digital arts that brings together artists, developers and members of the public. This year the theme is 'The Rules', and the six-day programme includes all manner of different events – an exhibition, symposium, screenings, talks, an A/V performance and a host of workshops suitable for everyone from beginners to hardened vvvv hackers.



14th – 18th February
AAAS Annual Meeting
BOSTON: Created way back in 1848, the American Association for the Advancement of Science is a multinational not-for-profit organisation that promotes scientific cooperation and freedom. Each year they hold a massive conference, and this time it's in Boston. Workshops, lectures, seminars and symposia are all taking place under the umbrella title of 'The Beauty and Benefits of Science'. Highlights include the relationship between health and skin colour, and the potential benefits of adult brain plasticity.




16th February
Happiness Dinner
VANCOUVER: Based on Vancouver Island, Deerholme Farm is something of a gastronomic destination: run by chef/owner Bill Jones, author of ten books, and expert on the wild foods of the Pacific Northwest, Deerholme hosts all manner of dinners, cookery classes and foraging expeditions. This February, Jones is hosting a 'happiness dinner' featuring serotonin-rich foods such as baked oysters with truffle and wasabi and roasted celeriac soup with air-dried apples, and Dungeness crab and brie soufflé.




14th – 24th February
Pingxi International Sky Lantern Festival
TAIWAN: This Valentine's Day an eight-foot heart-shaped sky lantern is being set off from the remote hillside town of Pingxi to launch the annual sky lantern festival. The theme of this years' festival is love – since 2013 is a homonym for "love you for a lifetime" in Mandarin. Throughout the festival thousands of lanterns light up the skies; the centrepiece a 20-foot "mosaic style" lantern pasted with 2,000 colourful papers bearing wishes and words of blessing.



21st – 24th February
Sonic Acts Festival
AMSTERDAM: Since its inception in 1994, the biannual Sonic Arts festival has sought to showcase the works of practitioners operating at the cutting edge of art, music, science and new technology. This year, the festival is entitled 'The Dark Universe' and examines how the world is actually weirder than we imagine. Arguing that art and science are always at the forefront of human interests in mystery, the festival features performances, conferences, exhibitions and masterclasses from a host of international names.




23rd February
The Walbrook Pilgrimage
LONDON: Poet and publisher Tom Chivers is taking an urban pilgrimage through the heart of London, tracing the lost Walbrook river from source to mouth. Part walking tour, part site-specific performance, Chivers' evocative mix of poetry, soundscape and storytelling aims both to reveal the buried histories that lie beneath London's streets and to gently satirise the genre of urban nature writing in the Sinclair mould. The walk is part of ADRIFT, Chivers' year-long residency with Cape Farewell.




26th February
Nicola Triscott Lecture
HASSELT: An opportunity to hear from Nicola Triscott at Z33 in Hasselt, Belgium this February. Multitalented writer, lecturer and curator, Triscott is probably best known as the founder and director of The Arts Catalyst, an arts commissioning organisation specialising in work that engages with science both critically and experimentally. The organisation's latest commission – new works by Melanie Jackson and Revital Cohen – is on display at John Hansard Gallery in Southampton, UK.



Image credit: Lawrence OP