Tate Britain unveils BP-branded British Art rehang
Standfirst
LONDON: Chronological rehang opens to the public, alongside changing BP Spotlight displays and permanent galleries dedicated to Henry Moore and William Blake.
Body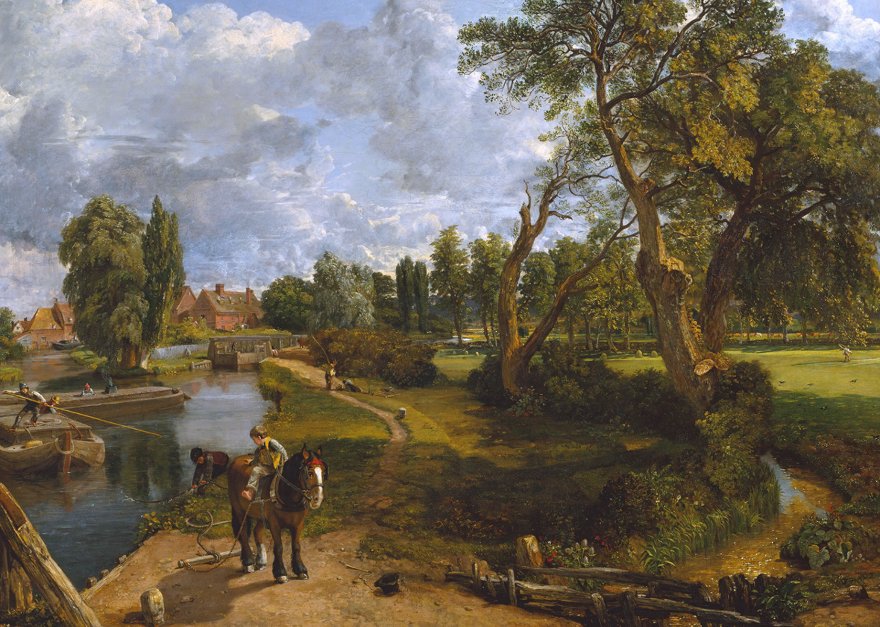 A major rehang of the Tate collections opens to the public today in the form of BP Walk Through British Art at Tate Britain. The rehang takes a chronological approach to Tate's collection of British art, from the 1500s to the present day, and is accompanied by a regularly changing series of focussed-exhibitions, entitled BP Spotlights, and the launch of two permanent galleries – one dedicated to the works of Henry Moore and the other to William Blake.

Strikingly, Tate Britain Director Penelope Curtis has adopted a strictly chronological structure for the rehang, marking a clear divergence from the strongly thematic approach espoused by Sir Nichoals Serota and in evidence at Tate Modern since its inception in 2000. It's an interesting curatorial decision and one which at first seems fairly unimaginative. But by placing the focus on history, Curtis allows the works to demonstrate history's perpetual self-contradictions: any linear narrative is always undercut by another, quite different, running concurrently, and against the grain.

So we have a British history of kings and country houses – from Jan Siberechts to Sir Alfred Munnings' fawning Their Majesties' Return from Ascot, via a wonderful work by Allan Ramsay (at once smug and tender), as well as Gainsborough, Canaletto, Zoffany and van Dycke. But we also have a history of the less privileged – from Hogarth, Stubbs (painfully mannered in composition), Lowry, and John Linnel's startlingly sharp Kensington Gravel Pits. Religion is a sporadic presence throughout; landscape – from the bucolic to the sublime (Joseph Wright of Derby and Thomas Gainsborough daringly side by side) – a permanent preoccupation.
BP is seeing handsome returns for its investment in the cash-strapped arts.

Curtis' approach also results in some rather lovely moments – the preening catholic exile Sir Neil O'Neill, for example, next to a rather splendid peacock by Marmaduke Cradock. Or, more thoughtfully: Augustus Egg's morality triptych Past and Present – depicting the sad fate of an adulterous wife – is hung beneath John Martin's ludicrously grand The Last Judgement. It's a nice collision of Victorian ideas of justice – the personal and painfully mortal alongside the eternal and fantastical. Social commentary and religious reverence.

There are some drawbacks – the preponderance of dead white English males tells its own history, although this is acknowledged in the (now much more sparing) wall text. That "some of these prejudices have endured" is an intriguing admission of complicity. This candour is in response to the 'Image of the British School' display, one of the regularly changing BP Spotlight shows – each focussing on a specific aspect of the collection. While the intention here is good – to maintain a sense of freshness and ensure that certain works don't spend the rest of eternity gathering dust in the vaults – the results are patchy. An entire room dedicated to Rose Wylie's oversized daubs seems several steps too far; although Keith Arnatt's work stands up better to sustained scrutiny.
Of course, the elephant in the room is BP. Back in 2011, despite sustained and vocal opposition, the oil multinational announced its renewed deals with Tate, the British Museum, National Portrait Gallery and Royal Opera House – to be worth £10 million over five years. That sounds like a lot of money, but it works out at about half a million per institution per year, not a particularly significant sum when you consider that Tate's voluntary income for 2012 (including charitable donations and public funds) was just shy of £69 million. It is also especially striking given Tate's self-proclaimed environmentally progressive agenda – their 2015 Vision asserts the importance, for example, of "demonstrating leadership in response to climate change". Nonetheless, BP is seeing handsome returns for its investment in the cash-strapped arts – with the company's name prominently plastered on seemingly every internal wall of Tate Britain and several large banners outside. One wonders what William Blake might have made of it, or Lowry or even Turner. We await the next direct action from Platform London, Liberate Tate, or Art Not Oil, with interest.


Image credit: John Constable Flatford Mill ('Scene on a Navigable River') 1816-17. © Tate
www.tate.org.uk


 
Comments
The Tate Modern is a modern art gallery. Arranging things by theme is more natural than it would be for the Tate, which has a lot of historical context. Arranging paintings chronologically is hardly noteworthy.
And Munnings's Their Majesties' Return from Ascot is anything but fawning. The royal carriage is so far back in the painting that it seems to be in danger of falling out of it backwards. The horses in front by contrast are on solid ground and introduce us to the real subject of the painting: air. And what are the royals doing? Glumly shielding themselves from all this beautiful fresh air, clouds, greenery with an umbrella. It's either biting satire or incompetent composition. But it's certainly not fawning.
Add new comment