Standfirst
OF A CERTAIN AGE. The process of aging is its own sort of wild culture incarnate: 'How do we maintain control while negotiating with the inevitable?' As a large portion of the present population faces this question, we see a need to talk about it — from as many angles as possible. Here's one, the first in a series by New Yorker Maere Sage.
Body

NEW YORK — Frank's picture on the dating site showed a handsome square face, smiling. It was a sunny day, a tropical scene in the background, and he was sitting at a table in a tight-fitting blue shirt open at the collar. Yummy.
So who is this walking in the door of the Greenwich Village trattoria at which we have agreed to meet for lunch, a classic Italian restaurant with sunny painted walls dotted with pictures of Sicily? A six-foot-tall man is struggling down the stairs at the entryway in a heavy overcoat and the sort of hat a six-year old wears, with a three-D duck face on it. He is schlepping two items: a small pink plastic suitcase and one of those cane-like things you can open to make an impromptu perch. Yes, it's Frank. He waves and heads this way.
Well … so be it. I hope the food here is good.
There are particular perils for older people trying to meet a new mate on a dating site. Most have to do with the facts of aging. Half the time a man will shave five to fifteen years off his actual age. And often the pictures he posts were taken years earlier. But such a radical change in style as Frank's is rare.
When he lost his wife a while back, he also lost his mirror.
He comes to the table, introduces himself as a courtly man of a certain age would do, bowing his head slightly and shaking my hand. Opening the cane-seat, he throws his outerwear on it. He leans the suitcase against another table. When he removes his hat, the hair neatly combed in his picture is now greasy and shoulder length, and the part zigzags back from his high brow.
What happened here?
What happened is that when he lost his wife a while back, he also lost his mirror. So gradually he moved away, probably by degrees unknown to him, from caring about whether his looks met any kind of societal norm. Underneath this hapless exterior, I discovered a very smart, gentle, vigorous man. The strong, Sitting Bull-like face from his picture was intact. He was feistily engaged in a project to limit New York University's heavy-handed growth in lovely, low-rise Greenwich Village.  He spoke amusingly of recent plays and movies. The pink suitcase held three offbeat gifts for me, from his extensive travels in Africa and New Mexico. But was I going to go anywhere with him or take him to a party? Not a chance.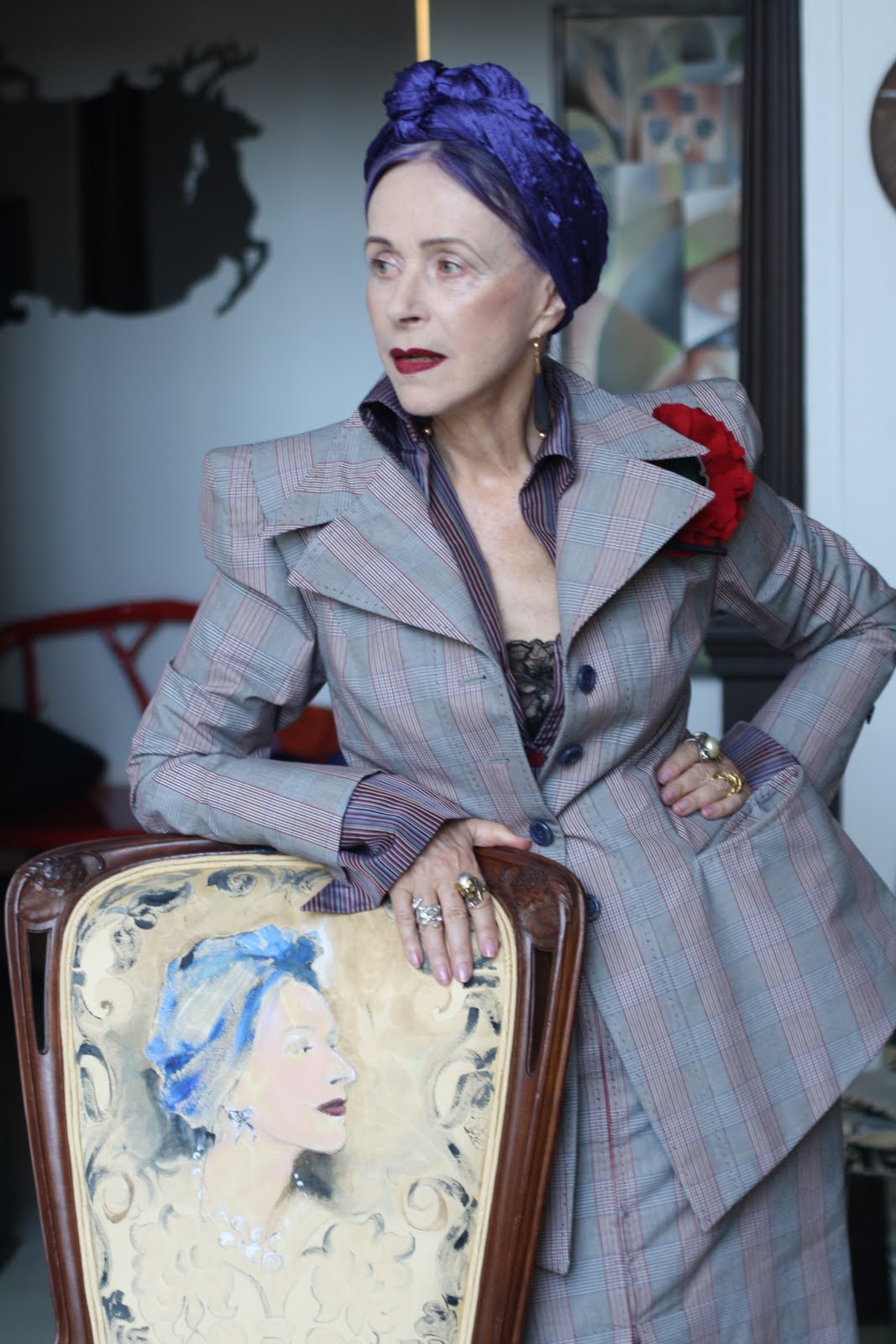 Beatrix Ost, by Ari Seth Cohen.
This is a very easy progression at a certain age. If you aren't working now, why shed your pajamas before you go out?  Or comb your hair or move those boxes in the front hall if you aren't having visitors? Or worry about your weight or whether your shirt is stained?
More important though is this: No one looks at you any more. As a result, you risk becoming invisible to yourself.
The "invisible me" notion hit home a few years ago when I was on a sales trip with Samantha, a luscious lady 20 years my junior, a blond with big red lips, bigger blue eyes, and a welcoming laugh. I was the big boss, the head of the product line we were selling, and she was merely the sales rep. But as we got off the plane, and when we entered the prospect's slick offices, and when we walked down the street to get lunch, and when we sat down in the restaurant, all eyes aimed in our direction were aimed at her. I was at one with the potted plants and the tablecloth. There was no hostility here.  It's just that once you've moved noticeably beyond child-bearing years, if you're a woman, the opposite sex simply does not see you.
All eyes aimed in our direction were aimed at her. I was at one with the potted plants and the tablecloth.         
This is painful, but not as much as you might think. For one thing, being invisible is restful. You don't have to be on. For another, it sneaks up on you gradually. By the time realization strikes, as it did for me that day with Samantha, you've gotten resigned to it. You have forgotten what it was like to be noticed, to be hot.
So what do you do if you are determined to remain in the game? You work out vigorously at the gym, wear tastefully tight pants, keep your grey roots hidden, and see the latest plays and museum shows. But it's hard, really hard, when no one …  notices.
But without question the best invigorator to put you back on course — to make you visible at least to yourself again — is the Re-entry Lover, the subject of an upcoming column. Stay tuned.
READ PART 2 IN THIS SERIES.

MAERE SAGE is a writer and a former journalist. Although of a certain age, she cares about the same things many of us do — love, sex, beauty, community, steak, dancing, and all that is new. She has lived in New York for most of her life.
YOUR COMMENTS? MAERE WELCOMES THEM. EMAIL HER HERE.
SCROLL DOWN TO VIEW POSTED COMMENTS.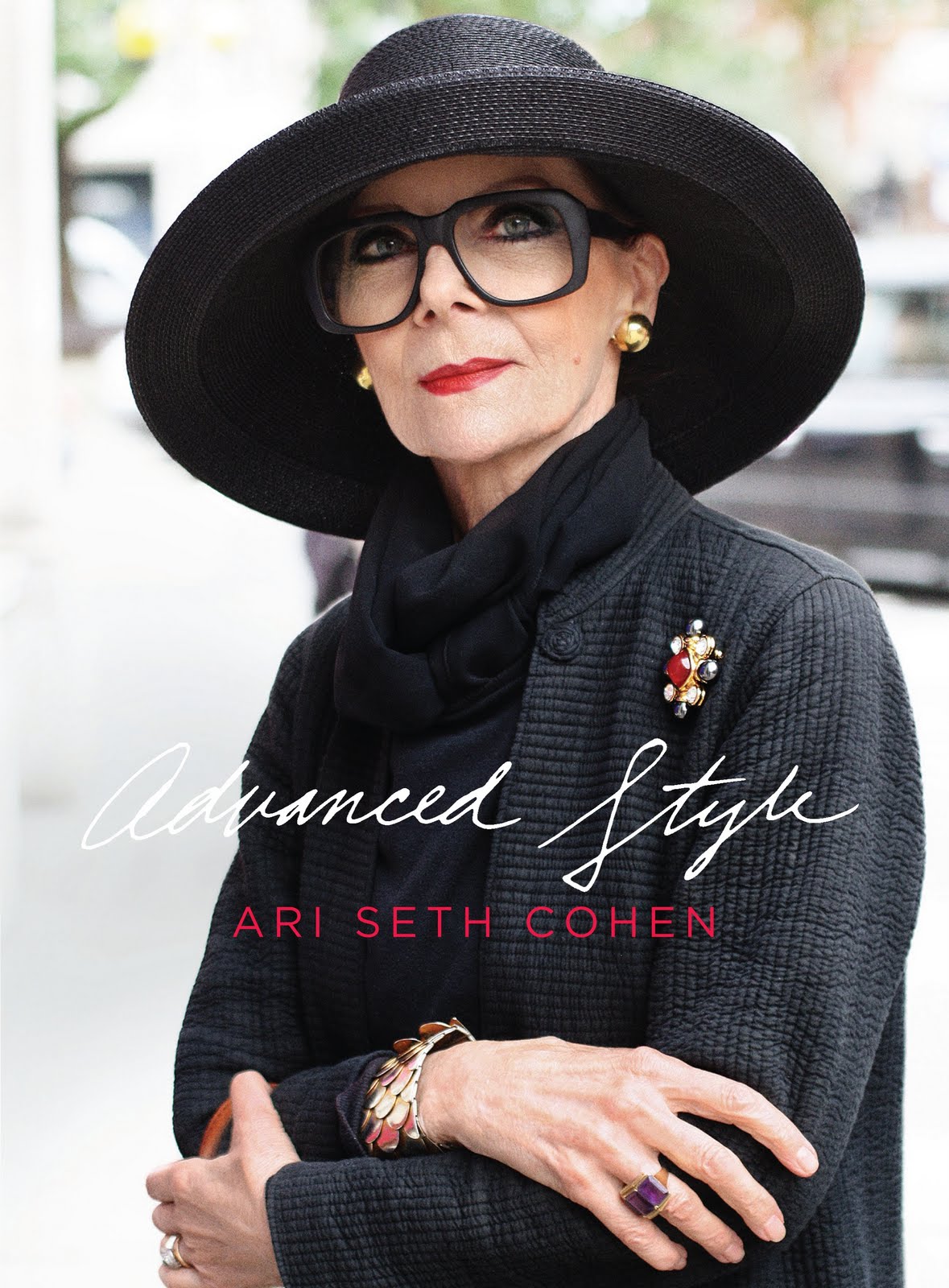 A new documentary inspired by the Ari Seth Cohen's photos, Advanced Style, examines women of a certain age who embody extraordinary style, regardless of how much money they have.
First published in JWC, January 30, 2015.